There's always something going on in the West Island . . . something fun to do. Local exhibits, events and festivals are listed here with activities that will interest everyone. Email us at: editor@westislandhomeandlife.com if you're planning a public event that will interest our readers.
BAIE D'URFE
> Free Concert – La Follia
* La Follia brings together amateur flautists who are part of the Montreal Recorder Society. Led by the eminent flautist Francis Colpron, this concert showcases the variety and versatility of the recorder, ranging from the tiny sopranino to the enormous contrabass.
When: June 3 at 7:30 p.m.
Where: Red Barn, 20609 Lakeshore Rd., Baie-D'Urfé.
---
BEACONSFIELD
> The Big Give – Annual Food Drive
* The Big Give is an annual food drive that benefits local organizations On Rock Community Services, West Island Assistance Fund, and Mission Saint Michael. Drop off your food donations.
When: Saturday, June 4 — 11 a.m. to 2 p.m.
Where: Christ Church Beaurepaire, 455 Church St., Beaconsfield.
> Blood Drive
* This blood drive is by appointment only.
When: Thursday, June 9, from 1:30 p.m. to 7:30 p.m.
Where: St. Edmund of Canterbury Parish Church, 105 Beaconsfield Blvd., Beaconsfield.
Good to know: Book an appointment here: https://bit.ly/2QkOzXw or phone
1-800-343-7264. Do call if you must cancel your appointment. Each donation is important to keep the reserve at an optimal level.
> Beaconsfield Bike Safety Day
* Get your bike ready for hours of family fun. Ready, set, go… to Windermere Park. Details will be published in May on the city of Beaconsfield's social media channels and e-newsletter. The event will take place rain or shine.
When: Saturday, June 11 from 9 a.m. to noon.
Where: Windermere Park (corner Sherbrooke Street and Montrose Drive).
---
DOLLARD-DES-ORMEAUX
> Concert in the Garden
* Au rhythme de la Camerata is a multi-disciplinary show that combines Cuban music with classical and baroque music, contemporary dance and musical improvisation. Take a chair to get comfortable for a beautiful Cultural Friday in the garden. It is recommended that you make a reservation, but you can also arrive on the evening of the performance.
When: Friday, June 10 from 7 p.m. to 9 p.m.
Where? In the Library Garden (12001 de Salaberry Blvd., Dollard-Des-Ormeaux). In case of rain: in the Banquet Hall.
Good to know: This event is free of charge. Funding is courtesy of the Conseil des arts de Montréal and the program Montréal on tour and Concerts Nonconcerto. Register at Eventbrite.ca.
---
DORVAL
> Nautical Activities at Pine Beach Park
* The City of Dorval offers nautical enthusiasts an opportunity to rent non-motorized watercraft throughout the summer.
When: June 11 to August 21- Saturdays and Sundays from 10 a.m. to 8 p.m. (last rentals at 7 p.m.)
Where: Pine Beach Park (corner ch. du Bord du lac/Lakeshore Rd., Dorval).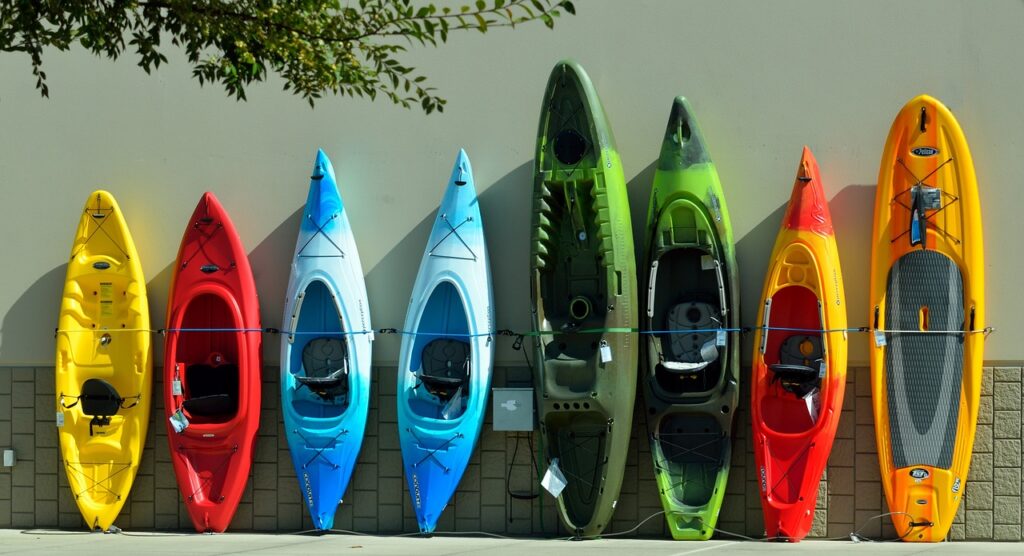 > Summer Concert : Razalaz
* Winner of the 2018 Festi Jazz-LOJIQ Grand Prix de la relève, the jazz-funk-fusion band Razalaz will perform in the summer concert series. Dorval's summer concerts are free outdoor performances. In the event of poor weather or extreme heat, performances will be moved indoors to the Serge Nolet Auditorium (1301 Dawson Ave.). Take your own chair.
When: Monday, June 20 at 7:30 p.m.
Where: Pine Beach Park (corner ch. du Bord du lac/Lakeshore Rd., Dorval).
Good to know: For information: 514-633-4170.
---
HUDSON
> Rock 'n Roll
* Rock 'n Roll is Here to Stay – A Musical Journey Through the History of Rock 'n roll will be performed at the Hudson Village Theatre by Leisa Way and the Wayward Wind Band. A high-energy show that features the music of the hottest rock stars in history.
When: June 8 to Sunday, June 12. See www.villagetheatre.ca for show times.
Where: Hudson Village Theatre, 28 Wharf Rd., Hudson.
Good to know: Tickets ($39 plus tax) available only by contacting the box office: 450-458-5361 or hvtbox@villagetheatre.ca.
> Expo Art
* The Hudson Artists Association presents Expo Art. Raffle proceeds go to Le Nichoir.
When: Saturday, June 18 and Sunday, June 19 from 10 a.m. to 5 p.m.
Where: Shaar Community Centre, 394 Main Rd., Hudson.
---
KIRKLAND
> Kirkland Day
* Activities all day, including performances on the main stage, booths offered by community groups, games and inflatables, face-painting, an electric train, barbecue, food and cocktail stands, a tribute to music group Queen and fireworks.
When: Saturday, June 11, noon to night.
Where: Parc des Bénévoles, 18180 Elkas Blvd., Kirkland.
> Un Conte de Jardin
* This story in the garden, presented by Théâtre Ciel Ouvert, features a rose perched at the top of a rosebush, which sunbathes in the morning coolness. Beside it, a snail chews a leaf before going back to its shell to sleep. Suddenly, a strong wind rises and shoves all the inhabitants of the garden. After the storm, the garden slowly recovers. But we notice a strange, dark and flabby thing clinging to the rosebush. What is this good-fornobody stuff? How can the rosebush be saved?
When: Sunday, June 19 from 11 a.m. to 11:50 a.m.
Where: Harris Park, 81 Park Ridge Rd., Kirkland.
Good to know: Show in French for 3-year-olds and older.

---
PIERREFONDS-ROXBORO
> Trattoria – Les Deux de Pique
* Trattoria is the story of an eccentric restaurant owner who is having trouble coping with his loneliness, caused by the passing of his wife. To distract himself, he creates an imaginary world where his memories and fantasies merge into one. His dreams and his clumsiness are a source of unbridled chaos that are pure entertainment for the audience. A show with hilarious physical comedy and circus feats—fruit-juggling, dart-throwing, diabolo and magic—for the whole family.
When: Saturday, June 4 from 7:00 p.m. to 8:00 p.m.
Where: Théâtre Beaubois, 4901 Rue du Collège – Beaubois, Pierrefonds-Roxboro.
Good to know: Free admission with ticket. A $2 service charge applies to online reservations. Box office: 438-354-1392.
---
PINCOURT
> Living with a disability
* Athlete Sylvie Morel presents a conference titled "My prosthesis = my friend" as part of the Week for the Integration of Persons with Disabilities.
When: Saturday, June 4 at 10:30 a.m.
Where: John Dicaire Room, Pincourt Library, 225 Pincourt Blvd., Pincourt.
Good to know: To register, call 514-453-8981, ext. 273.
> Simplified vegetable gardening
* Biologist and agronomist Micheline Lévesque will demystify the creation and cultivation of organic vegetable gardens in an online conference. She'll explain that without a lot of effort, you can enjoy beautiful salads, herbs, tomatoes and other tasty vegetables this summer. And it can be done ecologically.
When: Thursday, June 2 from 7 p.m. to 8 p.m.
Where: By Zoom.
Good to know: In French. To register, email: communication@villepincourt.qc.ca.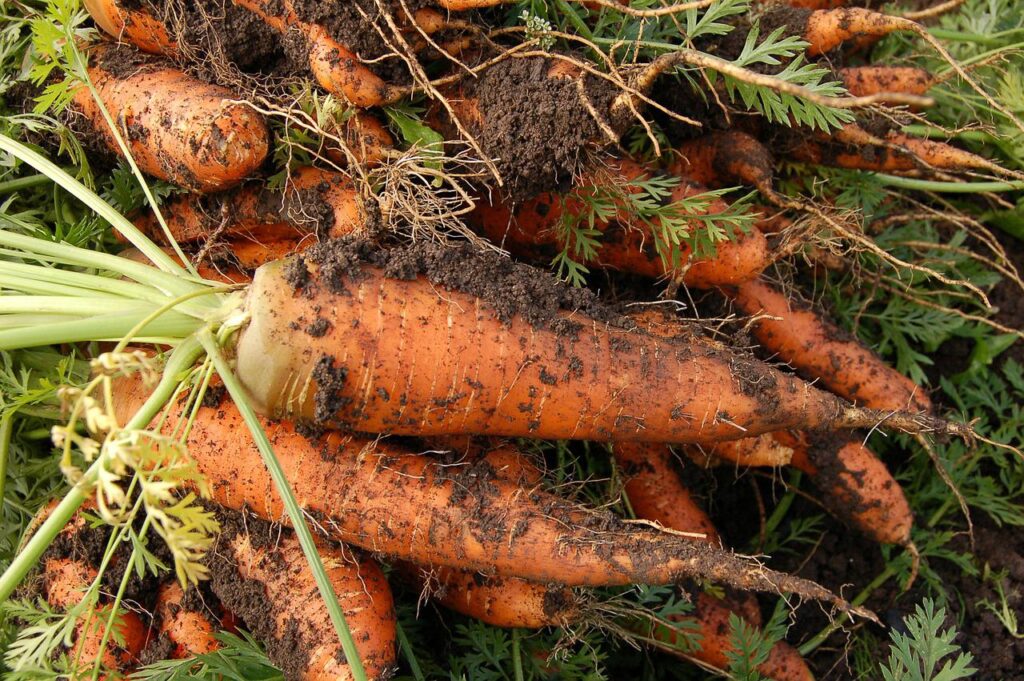 ---
POINTE-CLAIRE
> Grand Montréal Comique
* As part of its 2022 tour, the Grand Montréal Comique will stop in Pointe-Claire for a series of five shows in French and English in a comedy club format. The Stewart Hall Cultural Centre will open its terrace, where guests can have a drink, alcoholic or not, before and after each show for a comedy club experience.
When: June 17 to June 18 — 7 p.m. to 10:15 p.m.
Where: Stewart Hall Cultural Centre, 176 ch. du Bord-du-Lac/Lakeshore Rd., Pointe-Claire.
Good to know: Tickets—$7 (tax included). Tickets available at www.lepointdevente.com. Some shows in French.
> Land Back – Contemporary Native Art Biennal (BACA)
* The sixth edition of BACA focuses on the Land Back movement, referring to the indigenous-led actions to recover stewardship of traditional lands and ecosystems, protecting them for future generations. Indigenous knowledge is rooted in sustainability, conservation and reciprocity with the land. How is this knowledge shared, celebrated and expressed in current artistic practices? Curated by Michael Patten.
When: May 7 to June 19 (Sunday to Friday: 1 p.m. to 5 p.m.; Thursday: 1 p.m. to 8 p.m.; Saturday: 9:30 a.m. to 5 p.m.)
Where: Stewart Hall Art Gallery, 176 ch. du Bord-du-Lac/Lakeshore Rd., Pointe-Claire.
---
SAINTE-ANNE-DE-BELLEVUE
> Professional dog seminar – Managing the dynamics in a dog park
* Nadine Caron, a canine-behaviour consultant and educator, will lead a training session to address several themes, including play and dog parks. The goal of this meeting is to allow you to better understand your four-legged friend and improve your relationship with him/her. For more information about the speaker and the workshops she offers, visit https://bit.ly/3MqmGpn.
When: June 4, 2022—10 a.m. to 11:30 a.m.
Where: Centre Harpell, 60 St. Pierre St., Sainte-Anne-de-Bellevue.
Good to know: Registration is mandatory and must be done through the citizen portal. Residents: $10; non-residents: $15.
> Boogie Wonder Band at John Abbott College
* Celebrate John Abbott College's 50th anniversary. For the occasion, the Boogie Wonder Band will offer an entertaining show. Regardless of weather conditions, the show will take place outdoors in the oval.
When: Saturday, June 4. Doors open at 4:30 p.m. and the show will begin at 7 p.m.
Where: Oval, John Abbott College.
Good to know: A bar and food truck will be available. Buy your tickets here. General Admission: $10. Children under 14 years: $5.
---
SAINT-LAZARE
> Isabelle Turcotte — Artist and portrait painter
* An exhibition of the work of Isabelle Turcotte will take place at the Saint-Lazare Library. The artist finds facial features fascinating, which has pushed her to focus on portrait painting and drawing the human body. Over time, her passion for faces has shifted her style from realism to surrealism.
When: June 2 to 30.
Where: Saint-Lazare Muncipal Library, 1275 Rue du Bois, Saint-Lazare.
Good to know: Free admission.
---
VAUDREUIL-DORION
> Herb planting and lecture at Gannaiden Garden
* Children are invited to build their own herb garden, accompanied by their parents or grandparents. The planting activity will be preceded by a lecture about urban agriculture by Laurence Fauteux. Materials for the activity will be provided by the City (pots, trowel, soil and herbs).
When: June 4 — 1:30 to 3:30 p.m.
Where: Gannaiden Garden, 3045 Montée d'Alstonvale, Vaudreuil-Dorion.
Good to know: Free admission. Online registration.
> Vaudreuil-Dorval Circus Festival
* From June 23 to 25, Jeannotte Street will be "pedestrianized" to allow for a family-friendly experience. The Circus Festival offers, among other things, performances by circus artists and great names of Quebecois song, free circus workshops, a rides park, fireworks display and other activities. Vaudreuil-Dorion merchants will hold a food court, and the city's team members, volunteers and partners will join forces to make this a citizen celebration.
When: June 23 to 25.
Where: Rue Jeannotte, Vaudreuil-Dorion.
Good to know: Free. For more information: www.festivaldecirque.com