A Pointe-Claire resident unites her neighbours to cut their social isolation, and in addition to helping each other, they offer kindness to those in need.
Like so many suburbanites, Sherry Nash was on a nodding-and-waving basis with her neighbours. She didn't know them very well despite the fact that she'd lived in the area—Cedar Park Heights in Pointe-Claire—for 25 years. When her children were growing up, they were acquainted with their playmates in the neighbourhood, but there was little interaction between the adults.
That changed when Ms. Nash retired in 2016 from her career in the corporate sector. "I'd heard that some of my neighbours were also retiring and I saw it as an opportunity for us to get to know each other better," she says.
She began visualizing a community in which residents would be interactive and helpful toward one another. "I wanted to live in a place where people would be comfortable asking each other if they could borrow a cup of sugar or asking neighbours to give them a lift to the airport—the kinds of things that neighbours and friends used to do for each other," Ms. Nash says. "Over the years, we've all retreated into our little worlds and we do our own things. You can go months or even years without seeing one of your neighbours."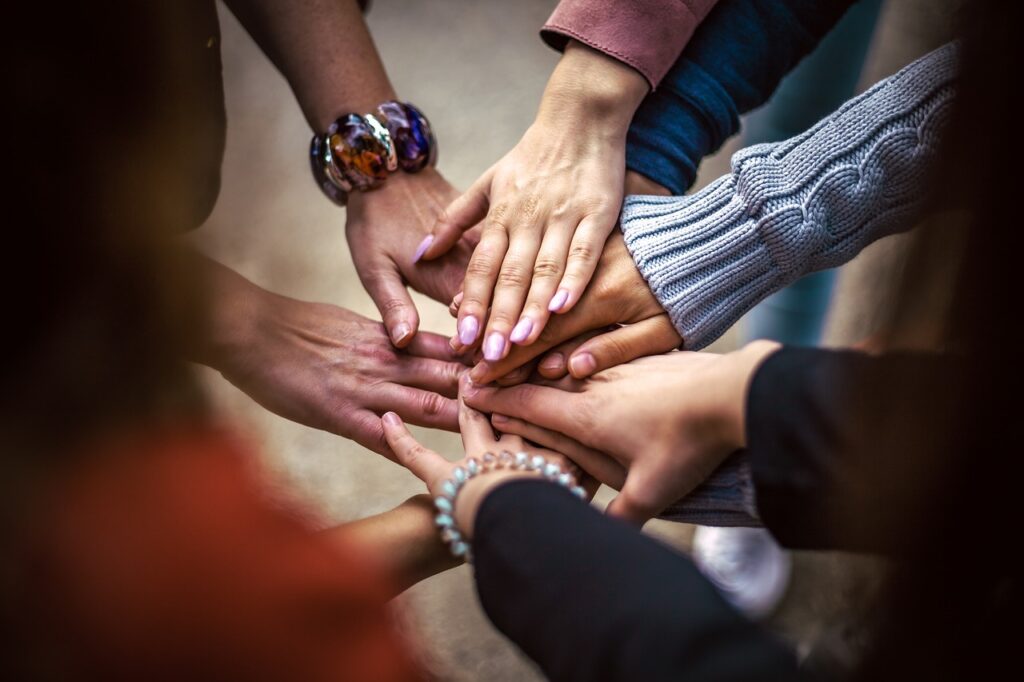 So she knocked on some of the doors of residents whom she knew were either retired or at home and she canvassed them about "getting together so we could do kind things for each other." The result is the Kindness Kafé, a group of about a dozen residents on Ashington Ave. and Stillview Ave. who meet socially on the third Thursday afternoon of each month. "We gather at someone's house—the locale changes each month—and the host puts on a nice spread. Sometimes it's high tea, sometimes wine and cheese. And always, there's laughter," Ms. Nash says. "Some of the hosts bring out their best china tea cups and treat it as a high-tea experience." The number of attendees varies between six and nine depending on the participants' availability.
But the Kindness Kafé is much more than a neighbourhood coffee klatch. "We've been there to support each other through family crises, and at other times, it's just to share a lot of laughter," she says.
In addition to addressing social isolation, the group extends the kindness outward into the larger community. "Every year, we ask the West Island Assistance Fund at Christmas for a couple of recipients who need help," Ms. Nash says. "We're given two households and then each of us chips in money—say between $20 and $40. There's no pressure; everyone gives what she can. Sometimes we support a family, sometimes a single person. We ask for people who might otherwise be forgotten."
Then two teams of two members each shop for Christmas groceries that include high-end treats. The group also gives the recipients little gifts: candles and high-end soaps, for instance. "Two of us put on our Santa hats and deliver the boxes," Ms. Nash says. "It fills my heart with pure joy. I love connecting with people."
The pandemic put the brakes on the coffee klatch being held indoors. "So we met while socially distancing in our backyards during the summer," she says. "And at Christmas 2020, we met in the street with hot toddies."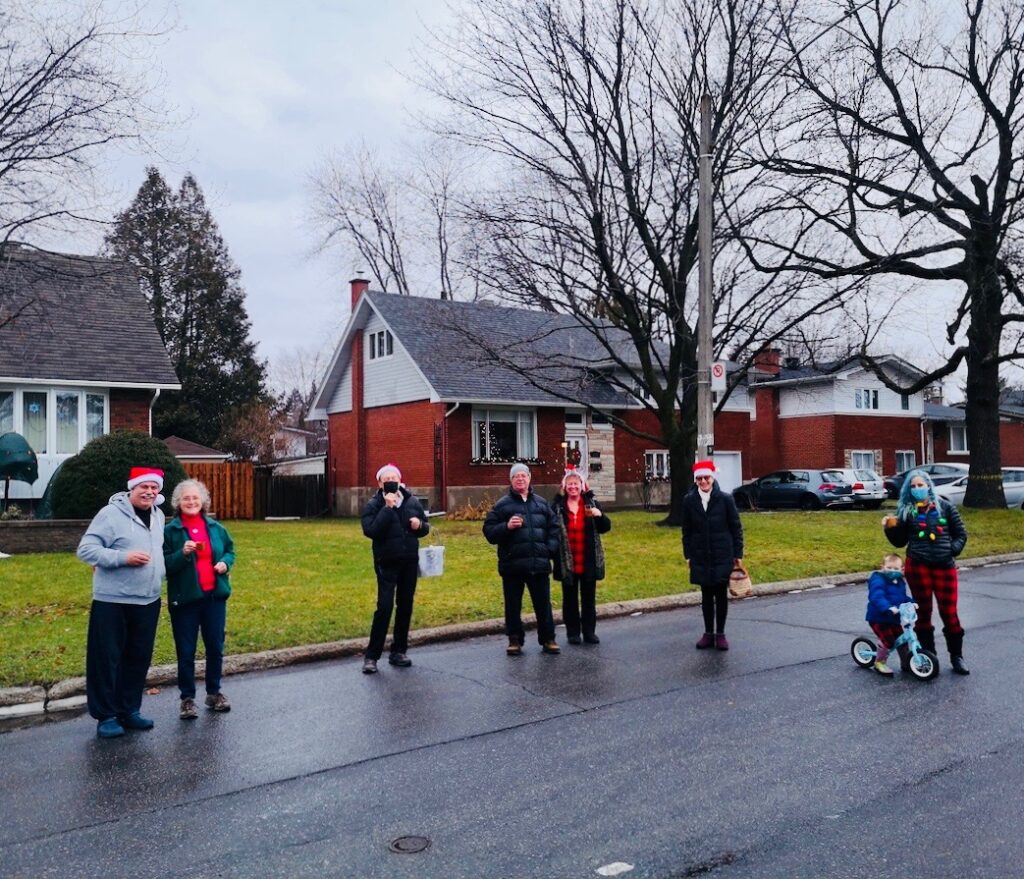 Those who participate in the Kindess Kafé say the experience has allowed them to feel strongly connected to their community. Catherine Pikulik, who emigrated with her husband from Europe and has lived in the neighbourhood for 42 years, says that despite raising her two children here, "no one knew me. But it takes one person who has charisma and guts to approach people to bring the community together, and that was Sherry. She's a kind, open-minded person."
Ms. Pikulik says the Kindness Kafé gatherings during the summer often involve drinks with the others in a driveway or backyard. "I have got closer to my neighbours because of this," she says.
Another member, Cathy Viglas, joined three years ago after moving from Toronto to take care of her elderly mother. "I'm from Montreal but spent 36 years in Toronto, so I didn't know anyone here," Ms. Viglas says. "But everyone was so friendly. If I need anything, there's an email list. They helped me find services in my new community: a place that repairs window screens, a dentist. It's all been through the Kindness Kafé. I never feel alone."
The members say their neighbourhood has become the way communities used to be, when neighbours looked out for each other. "These people are so involved in helping, and not just each other," Ms. Viglas says. "It's tea and cookies, nothing radical."
Then again, maybe the notion of neighbours helping each other and relying on each other as they did a generation or two ago is radical. Radically kind.