We don't need a reason to appreciate what we have in our communities, but Valentine's Day reminds us that there is much to love about living here.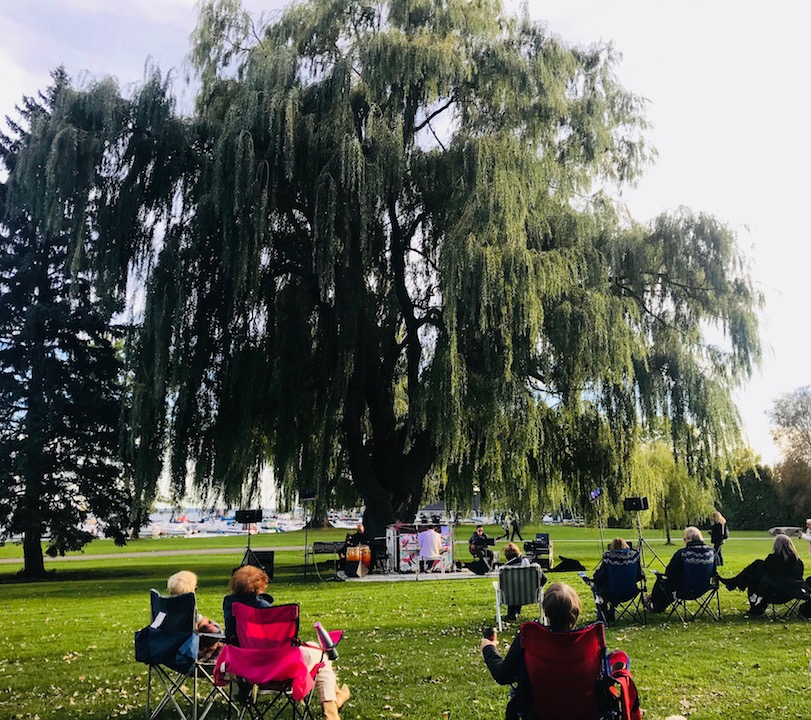 On Valentine's Day, while you shower your love upon others, it can also be good for the soul to appreciate what we have here in the West Island and Vaudreuil-Soulanges. This is an opportunity to set aside any divisiveness or antipathy that has characterized public discourse of late, and to celebrate how wonderful this region is. Here are 10 reasons to love your community now.
---
VILLAGES
Perhaps it's in our DNA. After all, people have been meeting in town centres for as long as there have been settlements. We are drawn to villages with their commercial services because they're a locus of social activity. With its 300-plus years of history, the West Island and off-island—specifically the older communities—have village centres: Pointe-Claire, Dorval, Sainte-Anne-de-Bellevue, Valois, Hudson. Many of these village areas have seen considerable gentrification in the past 50 years. They're excellent locales for a stroll, a meal or a social gathering. Chances are, you already love your village.
GREEN SPACE
Despite the fast expansion of suburbia since the post-war years (the West Island's population now numbers about a quarter million; Vaudreuil-Soulange's population is about 112,000), this region is blessed with green spaces, thanks to the foresight of area residents who have lobbied to preserve them, of people who have donated their land, and of municipal councils that protected this precious outdoor resource. A few of the notable areas that are draws for hikers, cross-country skiers and just about anyone who wants to commune with Mother Nature: Cap-Saint-Jacques Nature Park (Pierrefonds), the Morgan Arboretum (Sainte-Anne-de-Bellevue and Senneville), Les Sentiers de l'Escapade Rigaud (Rigaud, natch), Terra Cotta Nature Park (Pointe-Claire), Les Forestiers Nature Park (Saint-Lazare), Bois-de-Liesse Nature Park (Dollard-des-Ormeaux and beyond), Centennial Park (DDO again), and Bois-de-l'Île Nature Park (Île Bizard).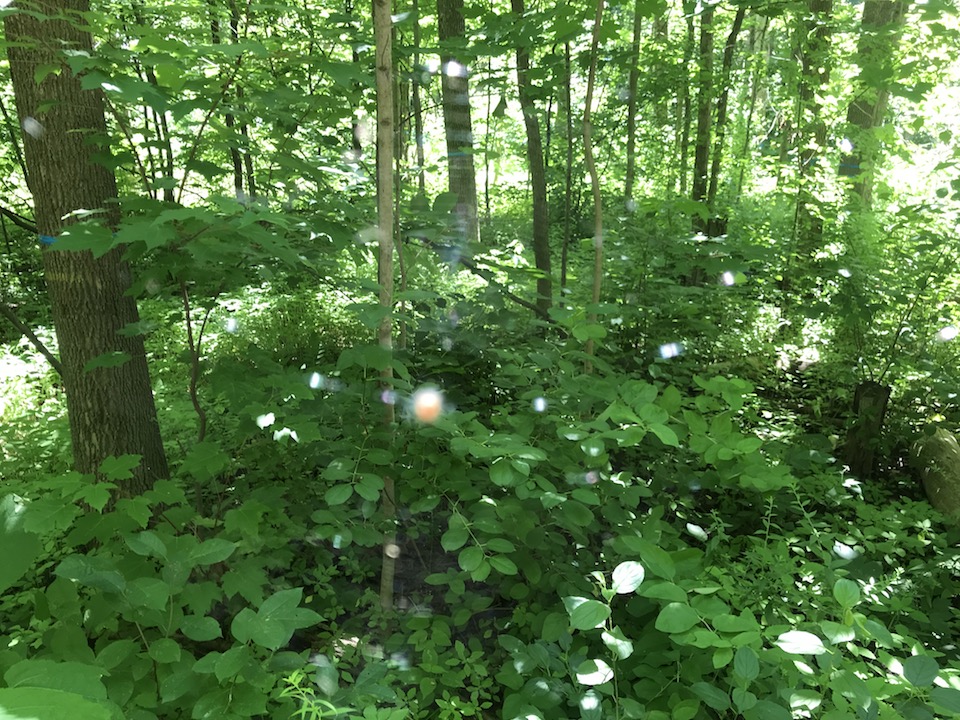 MARKETS
With the exception of Marché de l'Ouest in Dollard-des-Ormeaux, our markets are seasonal. But the anticipation of terroir products and locally produced artisanal crafts available at our outdoor markets makes the arrival of spring that much sweeter. You can read more about our seasonal markets here.
HISTORY
Because our communities date back several centuries, history is everywhere, as evidenced in architecture. The best places to see the West Island's architectural history is in the aforementioned villages and along the oldest roads: Gouin Boulevard along the Rivière des Prairies shoreline; Bord-du-lac/Lakeshore Road along the Lake St. Louis shoreline; and Lake of Two Mountains shoreline in Vaudreuil-Dorion, Hudson and Rigaud. Read more about our history here, here, here, here, and here.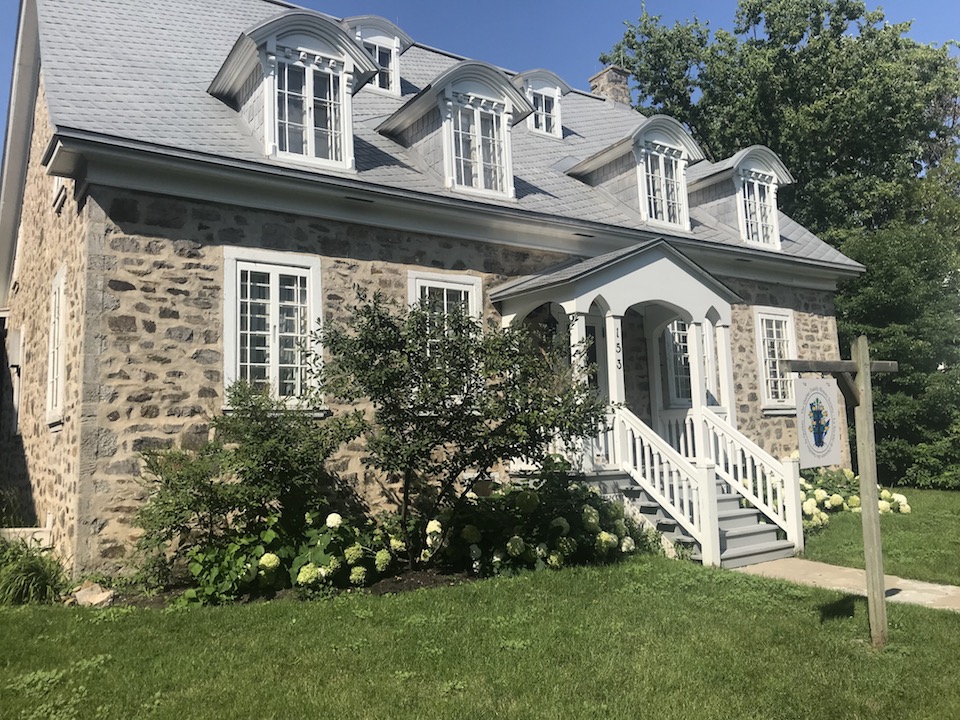 CULTURAL LIFE
West Islanders are blessed with a rich cultural life—music, theatre and art—thanks to their municipal administrations and local community organizations. From watching a jazz ensemble at an outdoor summer concert to enjoying theatrical performances for children, there's a lot going on here to engage our attention.
SAILING AND BOATING AND GOLF
Once the railway arrived in the mid-19th century, Montrealers were able to travel easily to the West Island for summer vacations. The Lakeshore area (Lachine to Sainte-Anne-de-Bellevue) became a summer resort area, populated by hotels, cottages and seasonal boarding houses. And what's summer without outdoor activities? Sailing and boating followed thanks to the creation of yacht clubs. Golf clubs were also founded during that golden era.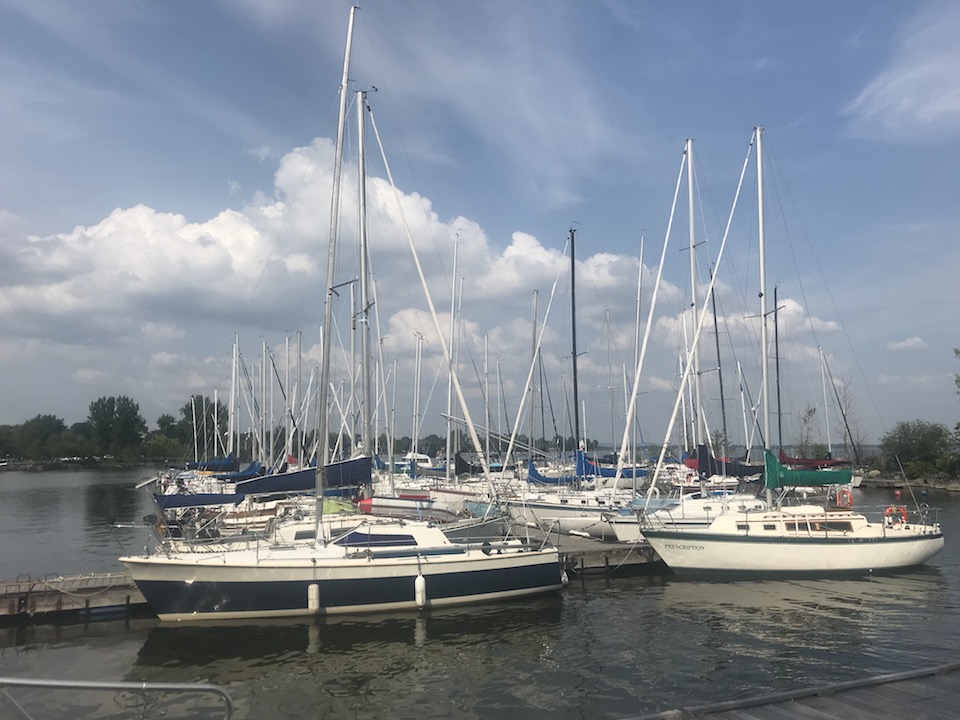 COMMUNITY SWIMMING POOLS
The Association of Lakeshore Pools (ALPS) began in 1958 as the West Island—specifically the Lakeshore area—was expanding to become post-war suburbs. Locals were discouraged from swimming in the sewage-polluted waterways around the island, and municipalities began building community pools. As newer suburbs expanded—Kirkland and Dollard-des-Ormeaux, for instance—more pools were established. There are currently 22 pools in the ALPS that offer such services and swimming and diving lessons, and that compete in various aquatic activities. Community pools from as far east as LaSalle and Montreal West and as far west as Hudson have membership in the ALPS.
CYCLING
Ardent cyclists flock to the West Island to ride the long roads (Bord-du-lac/Lakeshore, Gouin Blvd., Senneville Road, l'Anse à l'Orme Road, Harwood Blvd., Perrot Blvd., Ch. de l'Anse/Main Rd., Hudson). And some enjoy the relative simplicity of bike paths (Donegani Ave., for instance).
TRANSPORTATION
We have it all: Cars, buses, trucks, trains, airplanes, boats. Did we miss anything? Well, perhaps zeppelins, submarines and interplanetary craft. And the Réseau express métropolitain, which is in our near future. But you get the idea.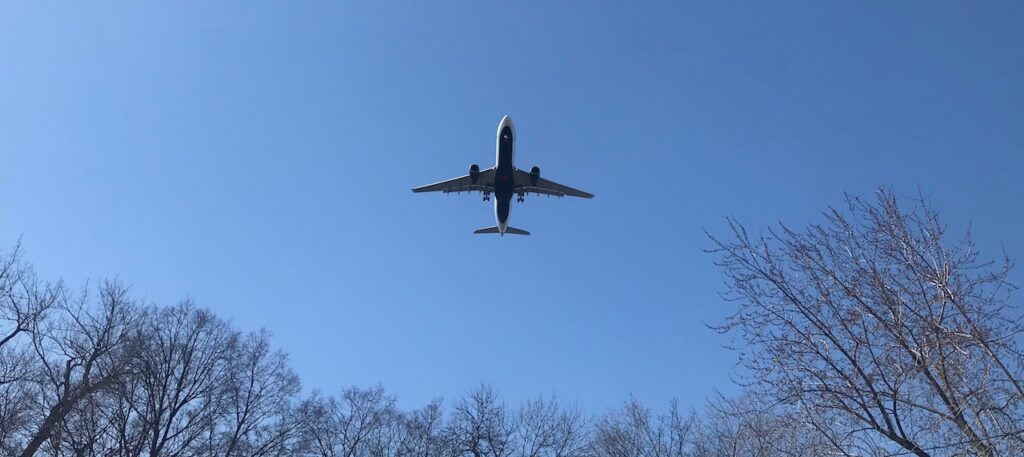 COMMUNITY ENGAGEMENT
West Islanders are lovingly engaged with their communities. The region's many community organizations attest to a long history of locals creating services for others. Such grass roots groups are neighbours looking out for neighbours, creating bonds that make this region a place to cherish and love.
Happy Valentine's Day.