West Island interior designer Hema Bhaga of Happy Home Interiors specializes in mixing styles, colours, patterns and textures with a modern aesthetic to create fresh, new designs.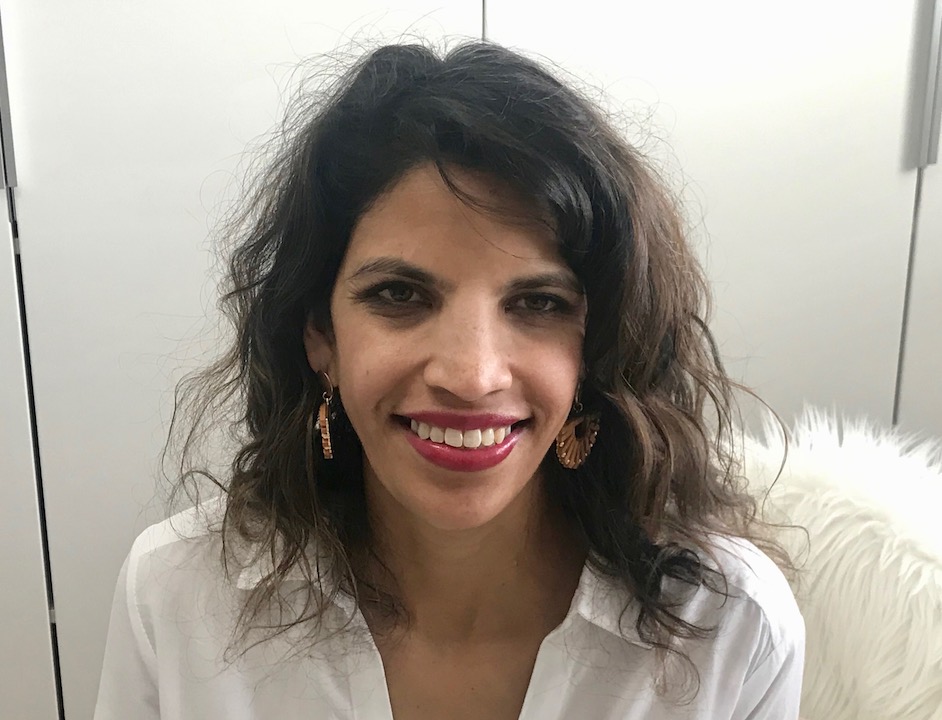 ---
The roots of a design career can often be traced to childhood. Hema Bhaga may not have consciously aspired to be an interior designer when she was a child, but she spent much of her time in artistic pursuits.
"As a child, I was always doing creative things," she recalled. "I'd rearrange furniture, organize the insides of drawers and create magazine collages. And when I got older, I would buy vintage clothing, cut it up and use a friend's sewing machine to transform it into new styles. In fact, I still do that."
A Kirkland-based interior designer, Ms. Bhaga specializes in residential design through her company, Happy Home Interiors. And she's created a niche specialty in combining elements —patterns, textures, colours and styles—to create new designs. "I put warmth into everything I design," she says. "It has to be cozy and lived in. It has to have character."
The daughter of South Asian immigrants from South Africa, she grew up in the West Island and was on a corporate career track after graduating from Concordia University with a bachelor of commerce in management information systems. "I graduated in 2000, just in time for the dot-com bust," she says. "That's what sent me to Toronto to look for work. A lot of other young graduates were moving there in search of work at that time, too."
Ms. Bhaga found work in the expanding field of digital marketing, specifically in loyalty reward programs. "I developed a strong business sense and was super passionate about my work," she says. "It was fun, particularly if you like the products you're working with."
But her need to be creative kept pushing her to try new pursuits. While she was employed in the corporate milieu during the day, she studied fashion at Centennial College in the evenings and on weekends, and obtained a diploma. "I felt as if I could do anything since I didn't yet have children," she said. "My husband and I returned home to Montreal in 2005, and between 2007 and 2012, we had three children."
Life was busy. She was working full-time in digital marketing, and in 2008, launched a wedding-planning business with a friend. Called Vivaah Decor ("vivaah" is the Sanskrit word for "wedding"), the company specialized in weddings that were fusions of Indian and western traditions. "If someone wanted a Bollywood wedding, we would do it," Ms. Bhaga said. "But it got difficult after I started having babies because it meant juggling late nights and weekends with having a young family. After my third child, I was burnt out, and in 2015, I stopped doing wedding design."
And that was when she realized she needed to do design that would last longer than the duration of a wedding day. "We'd spend a year planning a wedding and designing it for the perfect day," she said. "And then everything gets taken down. It saddened me. There was no permanency to that design."
By contrast, interior design is long-lasting. "A designer is creating spaces for people to live in long-term," Ms. Bhaga says. So in 2017, she was off to school again, this time to study interior design in an 18-month, full-time vocational program. She graduated in 2019 and launched Happy Home Interiors in early 2020, just before the pandemic began.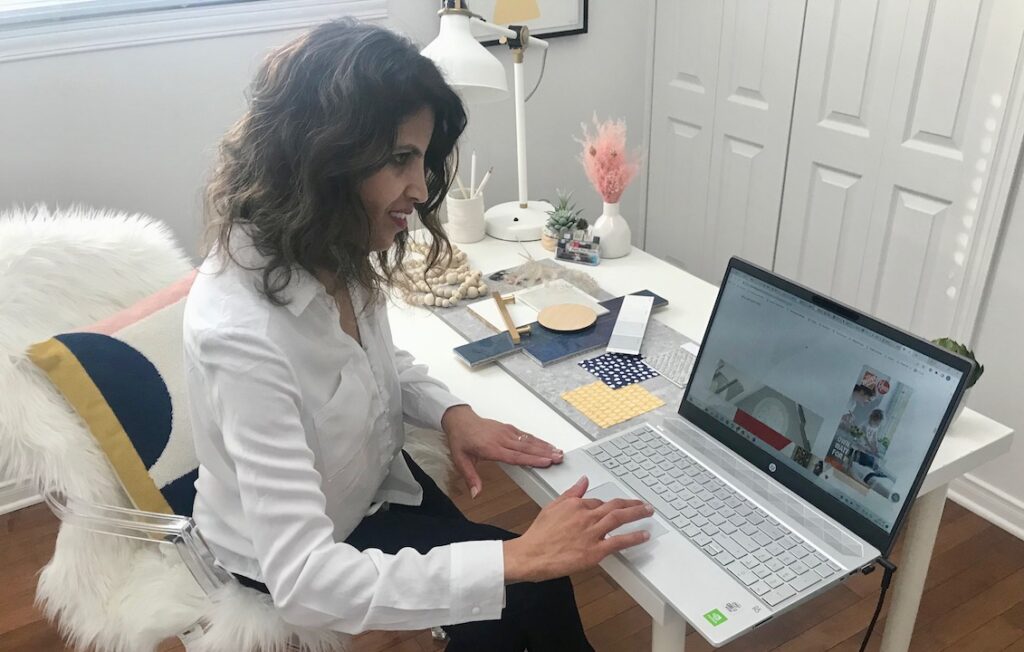 ---
The challenges of that time included steep lumber prices, supply-chain slowdowns, a dearth of available contractors and shortages of materials, which were stuck in containers in ports. But at the same time, people who were at home during lockdown became aware of the design upgrades their homes needed.
Ms. Bhaga offers her clients a range of services. "Some people have existing pieces, such as a sofa or buffet, and they want to work around that," she says. "Sometimes, we can mix high-end and lower-end pieces. I start with a questionnaire to get to know my clients better and understand their needs and wants. We look at inspirational photos and come up with a design vision for their living space."
She says a key to giving her clients a design they love is to help them define their styles. "Sometimes, people will tell me that they like ultra-modern design and then show me photos of two different styles," Ms. Bhaga says. "My specialty is to mix styles into a cohesive look. I'm all about putting things together that you didn't know could be put together."
Sometimes, she's called in to design a whole house and sometimes to do a refresh on a space. "With a refresh, I do colour-consulting, furniture-sourcing, and space-planning. I love choosing the finishes," she says.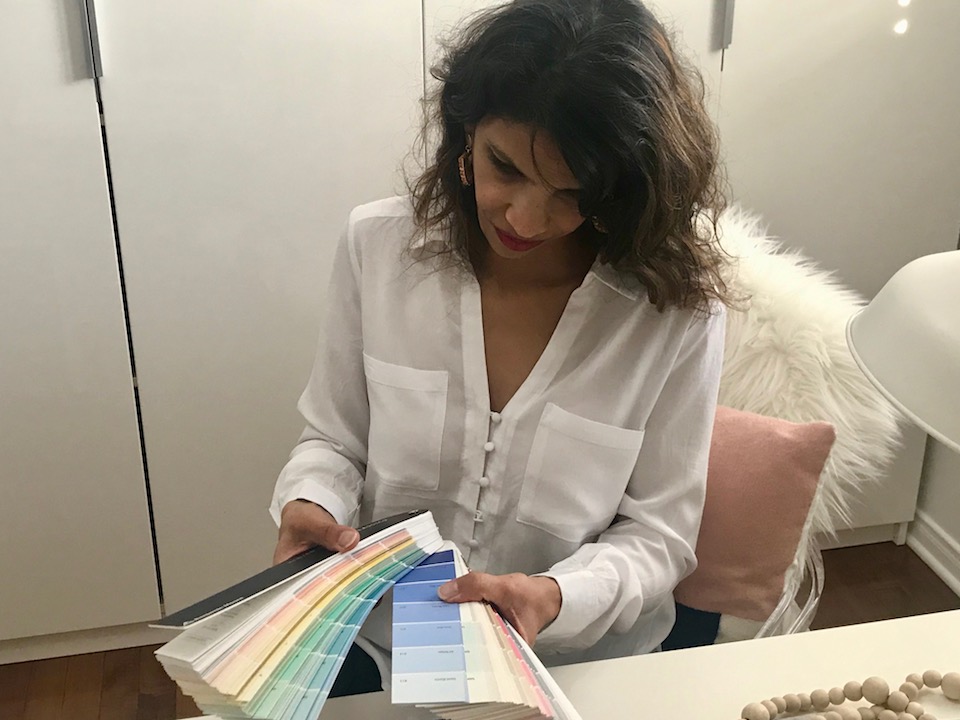 ---
A challenge that Ms. Bhaga faces now is explaining to clients how inflation is affecting the goods used in the design of their homes. "We used to see price increases over years. Now, it's months," she says.
One of the things she loves best about her work is something she didn't experience in wedding design: the sense of permanency. "I chose this field because I know that someone will live for a long time in the design that I do."
Happy Home Interiors
514-918-9847
hello@happyhomeinteriors.ca