There's always something going on in the West Island . . . something fun to do. Local exhibits, events and festivals are listed here with activities that will interest everyone. Email us at: editor@westislandhomeandlife.com if you're planning a public event that will interest our readers.
---
BAIE D'URFE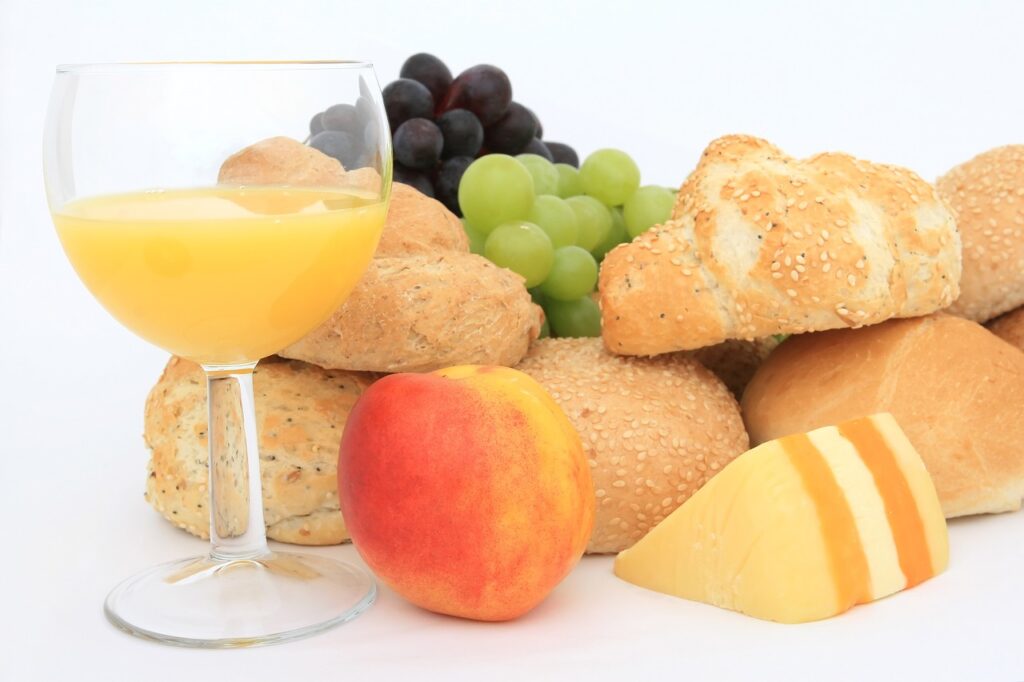 > Mothers Day Continental Breakfast
* The Baie d'Urfé Citizens' Association invites residents to attend a delicious Mothers Day breakfast, accompanied by music featuring piano and violin. Space is limited, so reserve early.
When: Saturday, May 7—9 a.m. to 11 a.m.
Where: Fritz Community Centre, 20477 Lakeshore Rd., Baie d'Urfé.
Good to know: Admission free. For reservations and information: Suzanne Dutoy 514-457-6172 or sdutoy@royaljordan.com.
---
BEACONSFIELD
> Big Beau Garage Sale
* Les Amis du Village Beaurepaire will hold the first-ever Big Beau Garage Sale.
The Amis took out a neighbourhood-wide garage sale permit with the City with a plan to hold 100 garage sales on Beaurepaire driveways on May 14. There will be live musical acts throughout the neighbourhood to support Nova West Island.
When: Saturday, May 14 from 9 a.m. to 2 p.m.
Where: Across Beaurepaire.
Good to know: Sign up to host a garage sale on your driveway to take advantage of the Beaurepaire-wide permit: www.lesamisbeaurepaire.com/garage More details at: www.facebook.com/lesamisduvillagebeaurepaire
> Horticultural and Healing Potential of Cannabis
* Educator and community herbalist Monica Giacomin, who has been promoting the benefits of medicinal and edible herbs for more than three decades, will present a conference about how cannabis can boost our endocannabinoid system and wellness. Ms. Giacomin has apprenticed with world-renowned herbalists and has offered classes to help students identify, nurture and transform plants into food and medicine. More recently, she has studied the uses of cannabis at a variety of conferences and lectures. Organized by the Beaconsfield Garden Club.
When: Wednesday, May 11 at 7:30 p.m.
Where: Herb Linder Annex, 303 Beaconsfield Blvd., Beaconsfield.
Good to know: In English. Free for Beaconsfield Garden Club members; $5 for non-members. Information: www.beaconsfieldgardenclub.ca.
---
DOLLARD-DES-ORMEAUX
> Distribution of free compost
* Residents can obtain free compost at this annual event. Two bags per household will be placed in your vehicle. Proof of residency required. First come, first served, until the bags run out.
When: Saturday, May 7 from 9 a.m. onwards.
Where: DDO Civic Centre parking lot, 12001 De Salaberry Blvd., Dollard-des-Ormeaux (facing Lake Road).
Good to know: Proof of residency required. This event will take place, rain or shine.
> Ecological and gardening day
* Learn about gardening and the environment at information booths, and take advantage of vendors selling local products. Annual and edible flowers for sale at $3 per box for a maximum of 10 per household; 1500 boxes for sale.
When: Saturday, May 14 from 9 a.m. to noon.
Where: Centennial Park, 2983 Lake Rd., Dollard-des-Ormeaux.
Good to know: First come, first served. Proof of residency required. Take bags or boxes to facilitate transport. Event will occur rain or shine.
> Giant garage sale
* DDO residents are invited to sign up and participate in a city-wide weekend Giant Yard Sale. Fill out an online permit request to sell used household items at your home. There will be an interactive map on the city's website detailing all participating locations.
When: Saturday, May 28 and Sunday, May 29.
Where: City-wide.
Good to know: Request must be submitted before May 20. Fill out the online permit at: Garage sales – Ville de Dollard-des-Ormeaux (ddo.qc.ca). For information: 514-684-1011, ext. 632 or 633.
DORVAL
> Cabaret Night — Dale Boyle
* Dale Boyle is a Gaspé-born, Dorval-based, award-winning songwriter and recording artist. With a style that blends country, blues, and folk, he has been called "One of the best to emerge from north of the border" (AmericanaHomeplace.com) and "an accomplished musician, a fine singer, and an exceptionally thoughtful, meticulous songwriterˮ (CanadianBlues.ca). In this show, Dale will debut some new songs and perform a range of older material.
When: Friday, May 13 at 8 p.m.
Where: Cultural Centre, 1401 ch. du Bord-du-Lac-Lakeshore Rd., Dorval.
Good to know: Tickets: $20. Visit the artist's website: www.daleboyle.com.
> Environment and Gardening Day
* The popular Dorval Environment and Gardening Day features the distribution of free compost and wood shavings, and a sale of perennials by the Dorval Horticultural and Ecological Society. Take your own container and shovel. A maximum quantity of 200 litres of compost per residence will be distributed, which is approximately the equivalent of an average-sized green wheeled bin. The citizen card or another proof of residency required. Dorval Scouts will be on site to help fill your containers.
Several environmental kiosks will also be on site for:
* Recycling of bicycles, batteries (rechargeable or not), and ink cartridges.
* Information about horticultural, environmental, and gardening subjects.
When: 9 a.m. to 1 p.m. for compost and wood shavings distribution; 9 a.m. to noon for perennials sale.
Where: Sarto Desnoyers Community Centre parking lot, 1335 ch. du Bord-du-Lac/Lakeshore Rd., Dorval.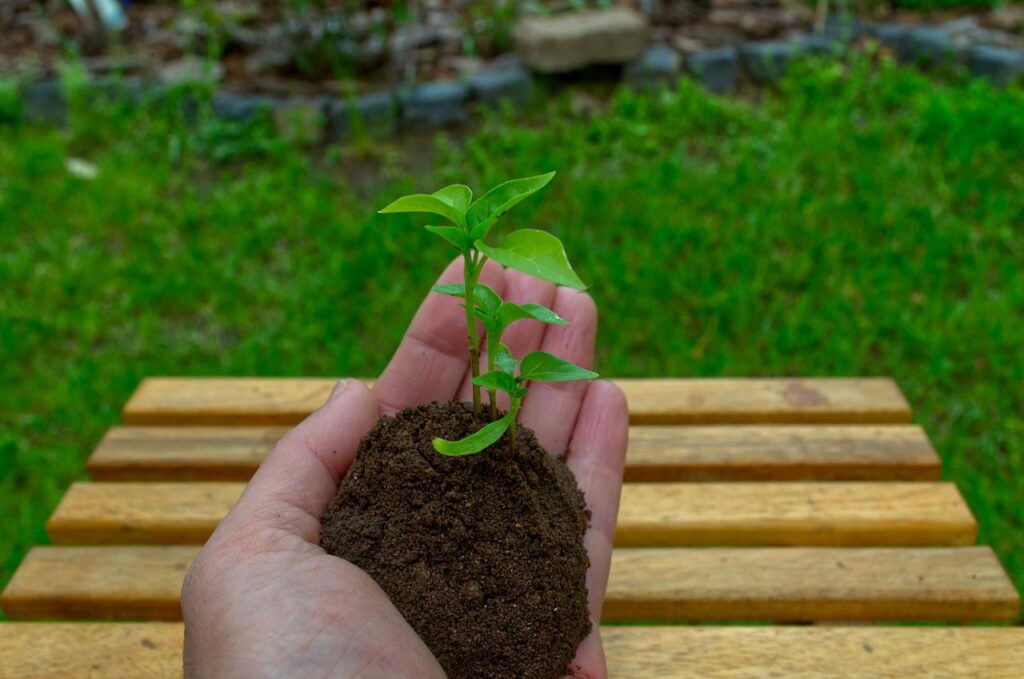 ---
HUDSON
> Martha Wainwright at StoryFest
* The Quebec Writers' Federation's "Writers Out Loud" Series and the Greenwood Centre for Living History will co-launch StoryFest 2022 by welcoming singer-songwriter Martha Wainwright to discuss her new memoir Stories I Might Regret Telling You.
When: May 29 at 2 pm.
Where: Stephen F. Shaar Community Centre, 394 Main Rd., Hudson.
Good to know: Tickets ($20 each) available at www.greenwoodstoryfest.com.
---
KIRKLAND
> Less Screen Time
* Early-childhood specialist Lorraine Couture will offer a workshop for parents of children aged 2 through 12 on how to limit children's screen time with the least conflict. In English with a bilingual question period.
When: May 5 at 7 p.m.
Where: Kirkland Library, 17100 Hymus Blvd., Kirkland.
---
PIERREFONDS-ROXBORO
> Gardening and Environment Day
* Gardening and Environment Day in Pierrefonds-Roxboro will feature the distribution of free vegetable plants, herbs, compost, and wood chips to residents. Available boxes of plants: tomato, eggplant, parsley, oregano, basil. Strawberry plants will be offered to children. Horticulture teams will be on hand for the distribution.
When: Saturday, May 28, from 9 to 12 p.m.
Where: The borough hall parking lot, 13665 Pierrefonds Blvd.
Good to know: Pierrefonds-Roxboro proof of residence required. Compost and wood chips are not accessible by car. Take shovels, wheelbarrows and resistant containers. Distribution while stocks last; first come, first served.
---
PINCOURT
> How to recycle
* Recycling experts (aka the bin coach) from Tricentris will be on hand to present a new awareness program about recovery and recycling and the role residents can play. Learn more about the recycling team effort.
When: Tuesday, May 3 from 7 p.m. to 8 p.m.
Where: Omni-Centre, 919 Duhamel St., Pincourt.
Good to know: It's free.
> Horticultural Distribution Day
* Free garden seeds and compost will be distributed. Take you own bins and bags. This is also an opportunity to trade perennials. Drop off your perennials between 10 a.m. and 11 a.m.; the plant trade will take place between noon and 3 p.m. There will also be urban planning department and green line kiosks.
When: Saturday, May 28 starting at 10 a.m.
Where: Omni-Centre, 919 Duhamel St., Pincourt.
Good to know: Proof of residency required.
---
POINTE-CLAIRE
> Create your own urban orchard
* Learn how to grow fruit trees and fruiting shrubs in a videoconference with Albert Mondour. Fruit beds, urban orchards and forest gardens are now part of the landscape of many North American cities. Contrary to popular belief that fruit plants require a lot of care, you will learn during this lecture that several species of fruit trees and shrubs are easy to grow, resistant to insects and diseases, and hardy in our climate. Some cultivars of haskap, strawberry and raspberry can be grown in containers on balconies, terraces or rooftops. It is even possible to grow figs in our climate.
When: Tuesday, May 10 at 7 p.m.
Where: Videoconference
Good to know: Registration required. For information: 514-630-1200.
> Protecting plants from insects and disease
* This lecture (in French) with Claude Labonté will teach you how to prevent insect infestation and diseases in your plants. Despite the love we give to our plants, they are still vulnerable to disease and harmful insects. Discover basic, easy-to-use precautions to prevent such problems and how to care for plants in recovery.
When: Tuesday, May 3 at 7 p.m.
Where: Videoconference
Good to know: Registration required. For information: 514-630-1200.
---
SAINTE-ANNE-DE-BELLEVUE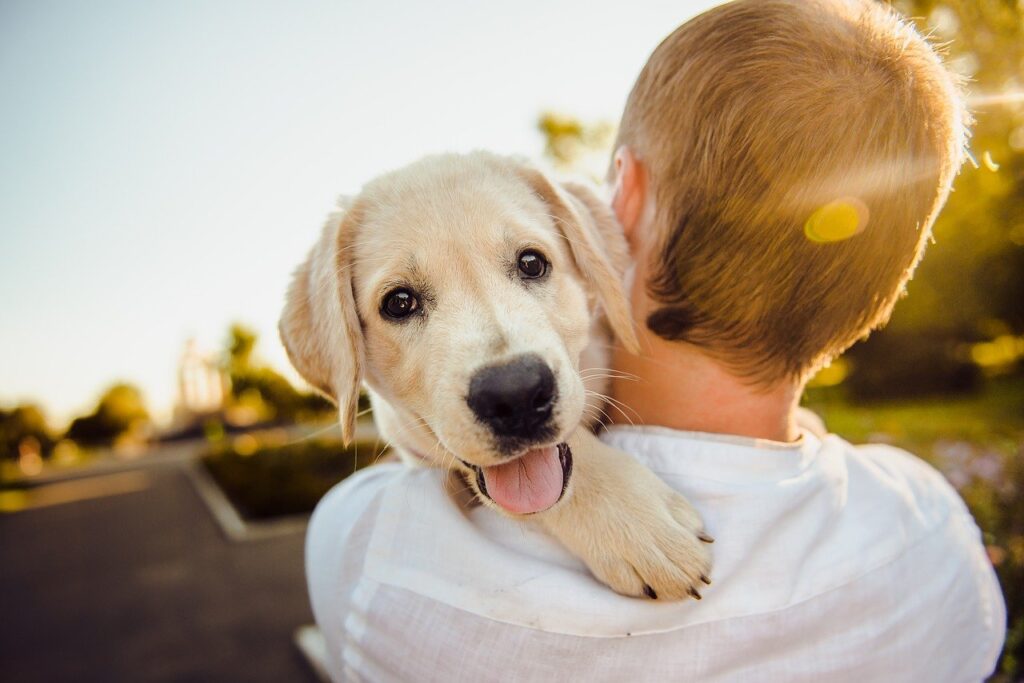 > Talk to your dog
* Get tips that will help you communicate effectively with your dog and improve your relationship. Does a good relationship with your dog depend solely on his/her obedience? What can we learn about dogs that would change our perception and expectations of them? Do you have questions and concerns about your pet? Dog trainer and behavioural consultant Nadine Caron will answer your questions.
When: Sunday, May 15, 2022—1 p.m. to 2:30 p.m.
Where: Centre Harpell, 60 St. Pierre St., Sainte-Anne-de-Bellevue.
Good to know: The conference will take place in French, but questions may be answered in English. Cost: free. Registration required: www.sainte-anne-de-bellevue.appvoila.com. Information: 514-457-1605 or loisirs@sadb.qc.ca.
> Mayor's Blood Drive
The City of Sainte-Anne-de-Bellevue invites you to a blood drive, held under the honorary chairmanship of Mayor Paola Hawa.
When: Tuesday, May 3 from 1:30 p.m. to 7:30 p.m.
Where: Centre Harpell, 60 St. Pierre St., Sainte-Anne-de-Bellevue.
Good to know: You must book an appointment before arriving at the site. You can reserve a spot online by creating your profile at jedonne.hema-quebec.qc.ca/, or by calling 1-800-343-7264 (SANG). You can also check your eligibility beforehand by calling Donor Services at 1-800-847-2525 or by consulting Héma-Québec's website.
> Free Compost Distribution
* The city will hold its annual compost distribution day for Sainte-Anne-de-Bellevue residents.
When: Saturday, May 21, 2022, from 7:00 a.m. to 4:00 p.m.
Where: Three self-serve distribution points: (South end of Pacific Street [corner of Ste. Anne Street] * North end of Besner Street * North end of Leslie-Dowker Street).
Good to know: Maximum quantity per residence: 120 liters (30 gallons), the equivalent of a wheelbarrow-full. Remember to take your shovels and containers.
---
SAINT-LAZARE
> Delicious fruits and crunchy nuts
* Participate in a free "discovery rally" to learn about the many species of trees found locally and elsewhere.
When: Saturday, May 14 from 1:30 p.m. to 2:15 p.m.
Where: Les Forestiers de Saint-Lazare Nature Park, 2800 ch. Lotbinière, Saint-Lazare.
Good to know: Register online: www.ville.saint-lazare.qc.ca/en/enligne by May 13. Maximum of 30 participants. In French. For children aged 4 to 11.
> Arbor and garden day
* Residents are invited to get free tree seedlings on Arbor and Garden Day. Distribution is on a first come, first served basis until stocks are depleted. In addition to receiving a tree, residents can interact with various staff members to get advice on environmental issues. Also available: free bulk compost (100 litres), mulch (unlimited amount), and flowering meadow seeds (10 grams).
When: Saturday, May 22 from 8 a.m. to 2 p.m.
Where: Parc Saint-Robert (Montée Saint-Robert at the corner of Ch. de Lotbinière).
Good to know: This event will take place rain or shine. First come, first served. Take containers such as bins, a garden shovel, and bags and small airtight containers for seeds. 
VAUDREUIL-DORION
> Vaudreuil-Dorion Horticultural Fair
* Residents are invited to attend the city's third annual horticultural fair, which features free compost and wood chips. Six types of shrubs are also available at a cost of $10 per unit. A maximum of two shrubs per residence can be reserved here: online.
The plants can be picked up on Saturday, May 14 (8 a.m. to 5 p.m.) and Sunday, May 15 (8 a.m. to 4 p.m.).
To mark the Year of the Garden and pollinator protection, there will be two information booths at the arena: one about the environment and the other about pollinators. Seeds for an environmentally friendly lawn, small trees, honey plants and milkweed seeds will be handed out. The small trees will be donated by Quebec 4-H and the Ministère des Forêts, de la Faune et des Parcs du Québec. Also during the Horticultural Fair, William Mailhot, awareness facilitator and beekeeper at Miel Montréal, will give a lecture on pollinators and honey plants, as part of the Écodécouvertes lectures. Weather-permitting, the lecture will take place outdoors. Participants are urged to take blankets. To attend, participants must reserve their spot here: online.
When: Saturday, May 14 and Sunday, May 15.
Where: Municipal Arena parking lot (9 Jeannotte St., Vaudreuil-Dorion).
Good to know: Take containers or trailers, gloves and garden spades for the compost. Information: 450-455-5505.