Two West Islanders—one a dancer, the other a tai chi practitioner—offer free classes in their respective disciplines to anyone wishing to join in.
---
A gift for the community. Two West Islanders are offering their time and services free of charge to anyone who wants to accept the gift.
Lesley Charters Cotton teaches a free line dancing class three mornings a week. David Vaughan teaches free tai chi every morning. Both offer their classes by the shoreline at Pine Beach Park in Dorval. There's no registration required and no cost; the classes are offered on a drop-in basis.
Ms. Charters Cotton's classes began during the spring of 2021 when the pandemic limited indoor gatherings. "Many people didn't want to go to indoor dance classes, and because registration was limited with the social distancing, some people couldn't register for classes," she said. "Doing classes outside was safer."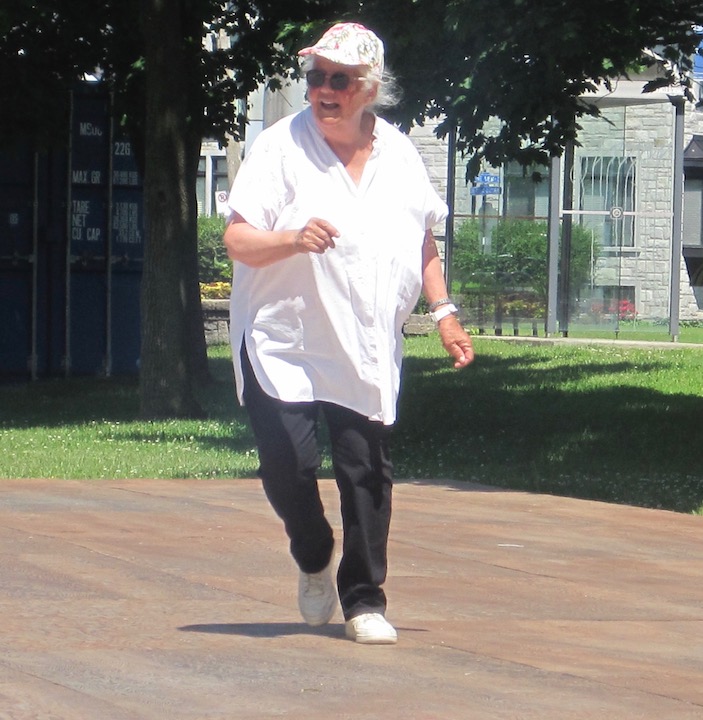 ---
The decision to teach free line dancing classes was Ms. Charters Cotton's way of expressing her joy at being able to dance again. As a child, she had been an active dancer, but at the age of 12, she developed a severe case of temporomandibular joint disorder after being fitted with braces on her teeth. She developed crippling neuralgia and migraines because of a shift in her bite, chronic pain that severely limited her activities and movements. She stopped dancing.
A series of doctors was unable to help and she lived with chronic, debilitating pain until, at the age of 48, she consulted an occlusion specialist who repaired the alignment of her teeth by redesigning her bite. The pain ceased for the first time since childhood. "It was the first time I could move without pain, so I took up line dancing to get my muscles moving again," she said.
Now 74, Ms. Charters Cotton takes regular hip-hop dance classes with other students who are half her age and younger.
While she's not a dance instructor, she is sufficiently experienced that she teaches line dancing at Pine Beach Park to anyone who wants to learn. As many as 20 participants, ranging in age from their 50s to 80s, take the classes, which are held at 11 a.m. on Monday, Tuesday and Wednesday, weather-permitting, between May and December. The music, played on a portable CD player, is mainly Motown tunes from the 1960s and '70s with a few crooners thrown in. "I am growing and developing, but this activity has given me a lot of respect for my dance teachers," Ms. Charters Cotton says.
Not far from the line dancing classes, David Vaughan offers free tai chi instruction to anyone wishing to learn.
Mr. Vaughan, who has been a practitioner of tai chi for the past 25 years, decided that one of the best ways to ensure he'd do tai chi daily was to offer a class to others. A school bus driver, he parks his bus after his morning run and heads to Pine Beach Park. From 9:30 a.m. to 11 a.m., he performs the graceful movements that characterize the ancient Chinese martial art. "I describe myself as a 'relater,' " he says. "It takes more discipline to practice alone. But if there's a group doing tai chi together, there's group momentum and it's easier."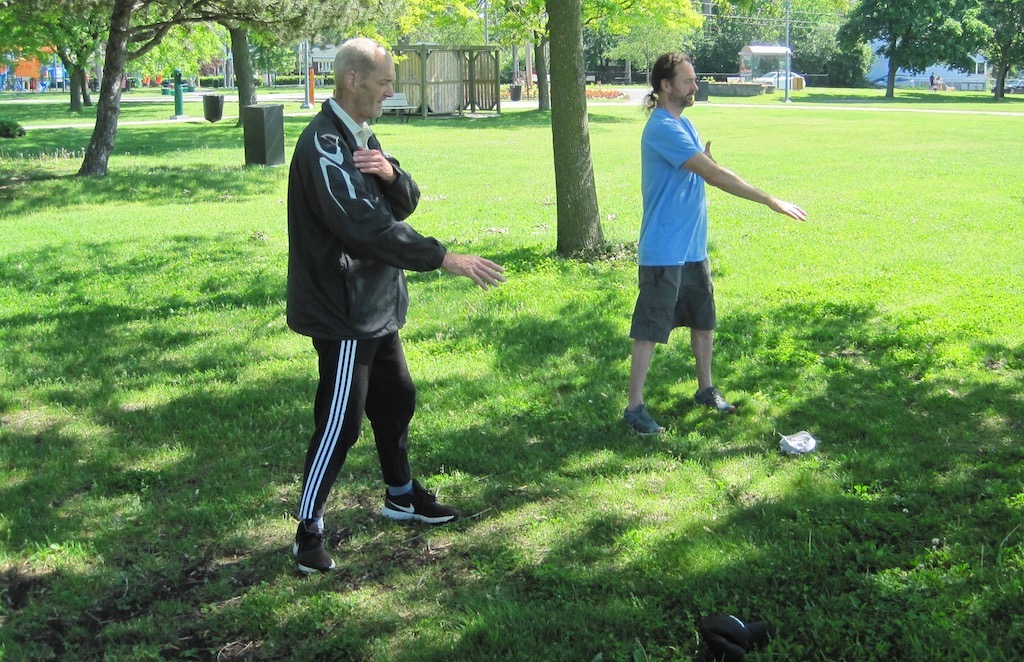 ---
Mr. Vaughan began offering his free classes in Lachine in 2015. "I had between 10 and 12 students," he recalled. However, it became impossible to find parking for my school bus. So I moved my practice to Pine Beach."
The class takes place, weather-permitting, seven days a week. "I teach the fundamentals of internal energy," he says. "The class format is simple. We do a warm-up and then 10 minutes in a fixed position in which we stand still with arms extended out front. Then we do the tai chi movements. Nothing is rigid in tai chi."
There's another "pay it forward" reason for the free classes. "Chen Zhenglei, a Chinese Grandmaster and teacher, told us that tai chi is part of the world's cultural heritage and we should promote it," Mr. Vaughan says. "I am answerable, in a very real way, to my teacher. In the martial arts, we are supposed to represent the high end of the ethical spectrum."
Most of the movements in Mr. Vaughan's sessions are from Chen Zhenglei's book Chen's Taichi For Health And Wellness. This summer, he is working with one student in his Saturday class. However, he says, he welcomes anyone who wants to try tai chi. "I know from experience that tai chi is accessible to everyone. I post a sign in the park that says: 'Try it. You'll like it.' "
Many people who visit Pine Beach Park for free classes do like it. What's not to like about "free?"