There are plenty of activities—outdoors and in—to keep children engaged and learning during Spring Break. Here's a guide to help you create a fun week.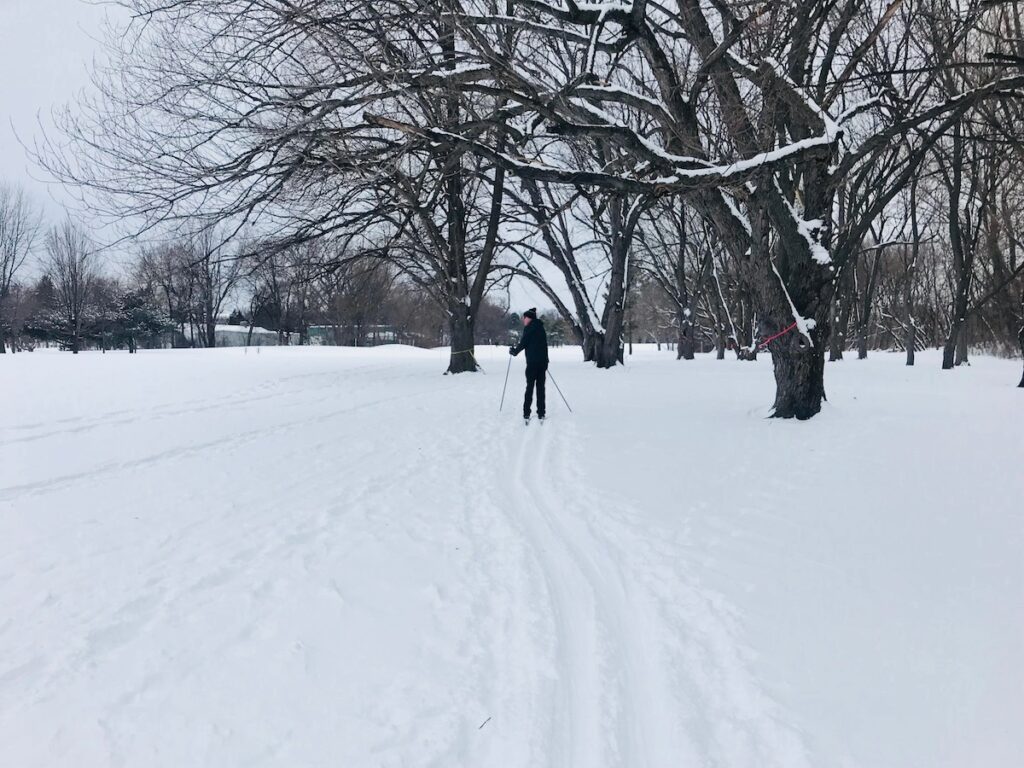 ---
Spring Break has arrived. If you're looking for family activities to make the most of this holiday week, read on. There's plenty to do.
CROSS-COUNTRY SKIING AND SNOWSHOEING:
Just in time for March Break, we've been blessed with a dump of fresh snow to cover the icy cross-country trails. If you love cross-country skiing or snowshoeing, you have many choices. Here are a few:
* Morgan Arboretum, 150 Ch. des Pins, Sainte-Anne-de-Bellevue.
It boasts a 20-kilometre network of trails, so remember to pack your trail mix and granola bars. You can also take sunflower seeds to feed the chickadees. If you have an annual membership, your use of the facilities is free. Otherwise, there is a day fee.
* Les Sentiers de l'escapade Rigaud.
There are several access points to this large network of trails; find them on the town of Rigaud's website: www.ville.rigaud.qc.ca. This is an excellent skiing destination for older children who can tackle hilly terrain.
* Les Forestiers Nature Park, 2800 Lotbinière Rd., Saint-Lazare.
This is another venue that would appeal to older children who are proficient on their skis. Several ravines cut through the topography, creating some hilly runs.
* Bois de Liesse Nature Park, 9432 Gouin Blvd. W., Pierrefonds (Montreal).
Covering 400 acres and 16 kilometres of trails, Bois de Liesse offers an opportunity for movement and bird-watching. A win-win.
* Centennial Park, 2983 Lake Rd., Dollard-des-Ormeaux.
With its 2.7 kilometres of trails, Centennial Park offers a relatively flat terrain, which makes it ideal for young children who haven't quite got their "sea legs" on cross-country skis. Bonus, it's geographically in the centre of the West Island, so quite accessible. The parking lot spaces are reserved for Dollard residents only.
* Bois de l'Île Nature Park, 2115 ch. du Bord-du-Lac, Île Bizard (Montreal).
With seven kilometres of cross-country ski trails and 12 kilometres of snowshoe trails, this greenspace covers several distinct eco systems, making it the perfect spot for children to learn about birds and local geography. There is a fee for parking.
* Cap-Saint-Jacques Nature Park, 20099 Gouin Blvd., Pierrefonds (Montreal).
This is a perennial favourite for many activities. We love the varied scenery, including trails that flank the shoreline of Lake of Two Mountains, and cut through meadows and forests. What makes this spot ideal for skiing with children is its relatively flat terrain. There is a fee for parking.
* Beaconsfield Golf Club, 49 Golf Ave., Pointe Claire.
This is an excellent place for young children because the terrain is quite flat and the trail that has been laid out can be skied quite quickly.
---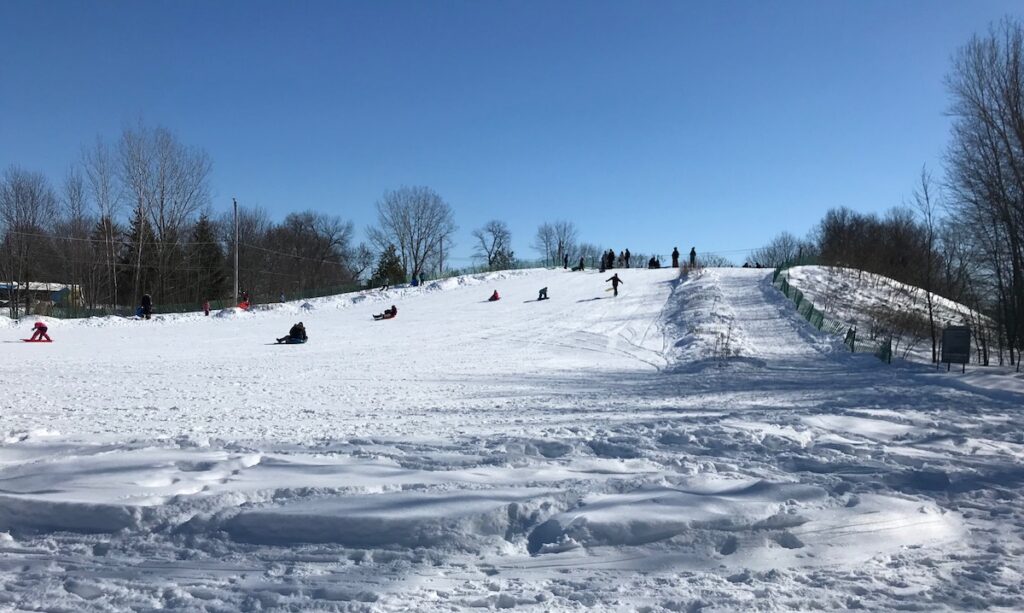 TOBOGGANING:
There are many places in the West Island to enjoy a downhill run—or two—on a sled or toboggan. Here are a few:
* Cap-Saint-Jacques Nature Park
20099 Gouin Blvd., Pierrefonds (Montreal)
* Centennial Park
2983 Lake Rd., Dollard des Ormeaux
* Morgan Arboretum
150 Ch. des Pins, Sainte-Anne-de-Bellevue
* Allan's Hill
Far east end of Lakeshore Rd., Baie d'Urfé
* Dorval Peace Park Arboretum
1335 ch. du Bord du lac/Lakeshore Rd., Dorval
*  Les Forestiers de Saint-Lazare Nature Park
2800 ch. Lotbinière, Saint-Lazare
* Beaconsfield Golf Club
49 Golf Ave., Pointe Claire
---
ECOMUSEUM: 21125 Ste. Marie Rd., Sainte-Anne-de-Bellevue
The Ecomuseum Zoo, which covers 28 acres in Sainte-Anne-de-Bellevue, is a fascinating destination for children and adults in all seasons. Founded in the late 1980s to give a home to injured animals that cannot live in the wild, its main vocation is to educate children about nature and ecology. The centre will be open throughout March Break for tours. One attraction of note is called the "flash VIP activity," which offers groups of up to six people (from no more than two family bubbles) a "close encounter" with a critter—possibly a reptile—and a zoologist. The cost is $20 for a 20-minute visit and it can be booked upon arrival at the centre.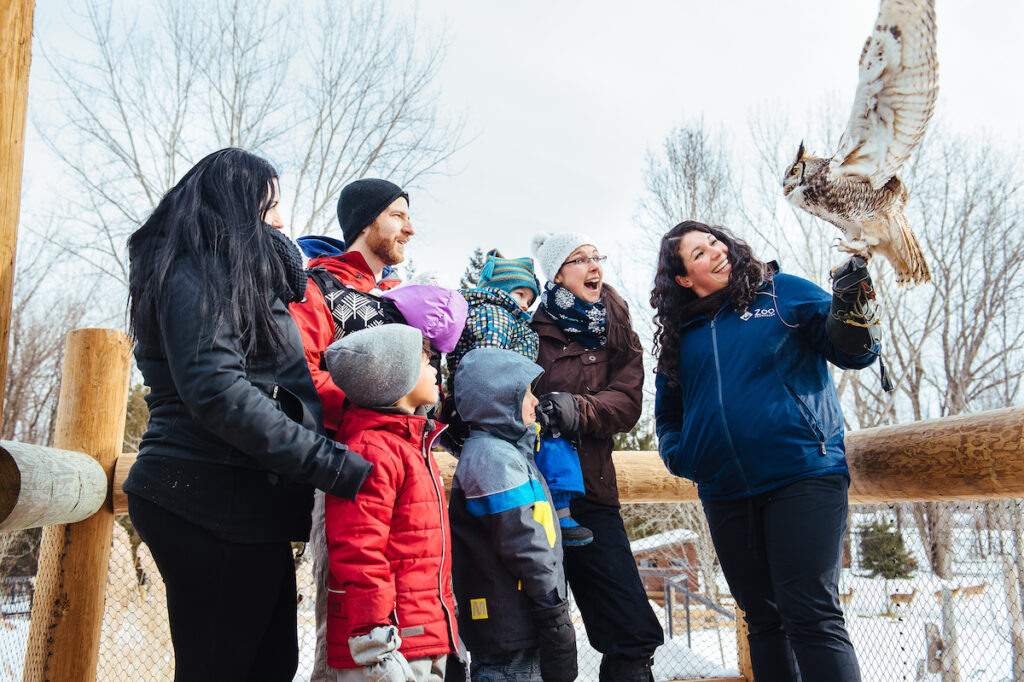 ---
SNOWMEN, SNOW CASTLES AND FORTS:
Several municipalities are participating in snow castle/snowman contests, including Pincourt, Sainte-Anne-de-Bellevue and Saint-Lazare. For information about prizes and deadlines, check the municipal websites. Then get your shovel ready to craft something cold and wonderful. Learn more here: www.defichateauneige.ca.
---
SKATING, OF COURSE:
What a wonderful winter this has been for skaters and hockey enthusiasts, thanks to new outdoor skating facilities in several municipalities. Do take your skates to any outdoor rink and glide.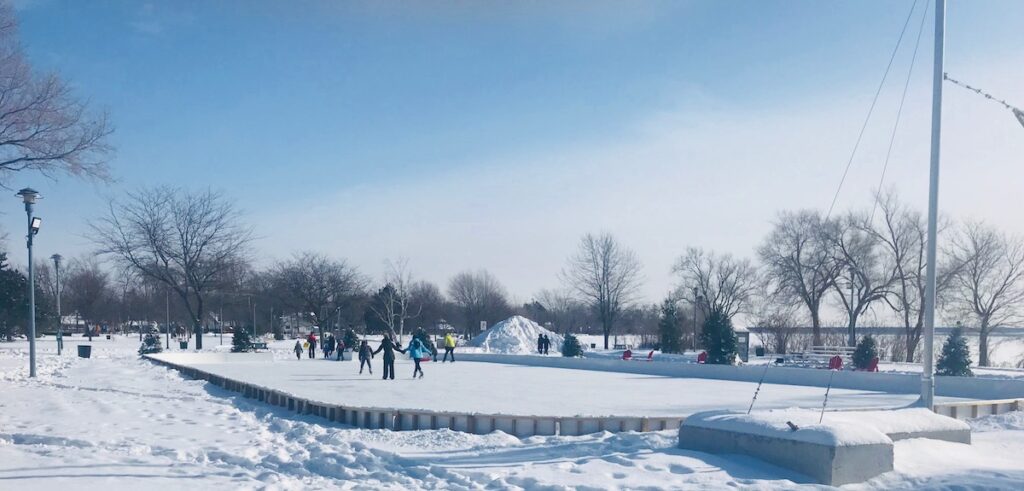 ---
ETCETERA:
The recreation-and-leisure teams in the municipal administrations have created a raft of wonderful activities for children to enjoy during March Break. Check your municipality's website for details. Here's a sampling of a few unusual activities. If you live in one of the communities cited below, you can participate in the activities. If you don't, check with the municipality to learn if non-residents may join in.
*** Dorval's March Break programming celebrates the 25th anniversary of the publication of the first Harry Potter book. One of the Potter-themed activities is a game of quidditch at the Dorval Aquatic and Sports Complex.
When: Tuesday, March 1—10 a.m. to 11 a.m. (for ages 6 to 8) and 11 a.m. to noon (for ages 9 through 12).
Cost: $2.50 (free for accompanying adults).
Of note: Wear a Harry Potter costume. Children aged 8 and under must be accompanied by a vaccinated parent.
*** In Pierrefonds-Roxboro, children can participate in a circus workshop, which includes learning to juggle with scarves, balls, rings, flower sticks, diabolos and Chinese plates. They'll also learn to balance and will be introduced to basic acrobatics and clowning. One workshop is designed for children aged 6 to 8, the other for children aged 9 through 12. Both will be in French and English.
When: Saturday, March 5 at 1:30 p.m. to 2:30 p.m. (ages 6 to 8) and 2:45 p.m. to 3:45 p.m. (ages 9 to 12).
Where: Pierrefonds Library, 13555 Pierrefonds Blvd.
Of note: Free but registration required at the city box office.
*** Beaconsfield children—aged 2 to 12—can grow their own microgreens at home with a take-home seed-starter kit, which will be available at the library starting on Saturday, February 26. The quantities are limited, so it's on a first-come-first-served basis.