At age 12, Maya Sinclair is a published author of two books, which she wrote to help children like her who are dealing with illness.
"Write what you know" is an adage that young, aspiring writers often hear from their mentors.
Pierrefonds resident Maya Sinclair had never heard that piece of advice, but she felt compelled, nonetheless, to write about what she knew: the surgery she had had on her eye to treat glaucoma. The result is a book called Operation Eye, published in 2020.
A secondary one student at Pierrefonds Community High School, Maya was eight years old when she penned and illustrated Operation Eye. And this year, her second book, Shining Star, was published about another subject that Maya knows about. More on that later.
"When I wrote Operation Eye, I dedicated it to all the kids who need eye surgery or any other surgery," Maya says. "I wanted to tell them that just because you're having surgery, you don't need to be frightened."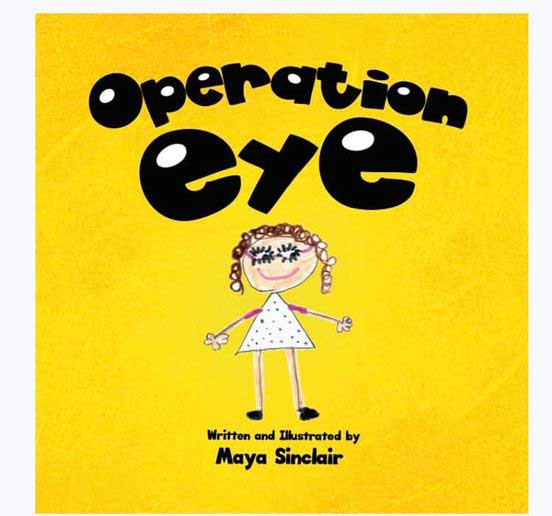 Maya was born with Axenfeld-Rieger Syndrome, a congenital condition that can cause glaucoma. Since 2017, she has had four surgeries on her eyes to correct the problem, the most recent two in 2020.
She had written her book on pieces of paper, says her mother, Jana Popliger. "There was a writing competition through the school board that Maya entered. She didn't win but she was a finalist."
Then a friend told Ms. Popliger about Books That Heal, a U.S.-based publisher that produces books written by children undergoing medical treatments. "The company's president, Michael Flatley, looked at the manuscript and decided to publish it as is," Ms. Popliger said. The story chronicles Maya's experience with surgery, with the goal of allaying fear in other children who are facing the same situation.
After the publication of Operation Eye, Mr. Flatley told the young author that if she wanted to write another book, the company would publish it. So Maya wrote Shining Star, which was published last year.
Shining Star was inspired by Maya's observation of her older sister, Erin, who participates in dance competitions. "Erin does various kinds of dance: ballet, jazz, tap and contemporary," says Ms. Popliger. "On one occasion, we were at a dance competition, and as Maya watched her sister on the stage, she said that she would like to do what Erin was doing. However, because of her muscle and joint issues, she would not have been able to do the intense training required to compete in dance at this level."
Ms. Popliger asked the SHINE dance competition to consider creating a category for children with physical and developmental challenges. "The organizers eagerly welcomed the idea and the 'Shining Stars' category was created," she says. "Maya participated in the newly founded category in 2017, '18, and '19. She was initially the only 'Shining Star' dancer in 2017. But there are now around 28 children with various challenges who have participated in this segment of the competition."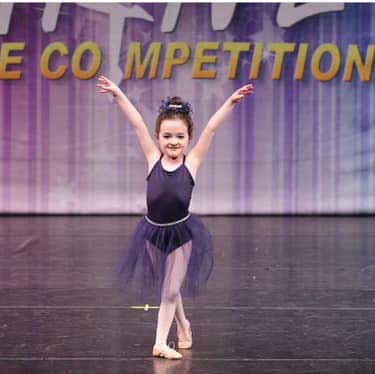 The book, Shining Star, which was professionally illustrated, is all about SHINE. "My older sister is a graceful dancer, but my physical challenges prevent me from dancing the way she does," Maya says. "But when we did the shows, I felt pretty in my costumes and makeup. In fact, I got a standing ovation. Now, other children are Shining Stars, too."
Ms. Popliger says she was moved by "Maya's courage in asking why she couldn't participate in the dance shows."
Proceeds from Operation Eye are donated to the Montreal-based Dr. Clown Foundation, which sends therapeutic clowns to visit hospitalized children. Proceeds from Shining Star are donated to Camp Simcha and Camp Simcha Special, a medically supervised summer camp in upstate New York for children battling cancer, blood disorders and chronic illnesses. Maya has benefitted directly from both organizations.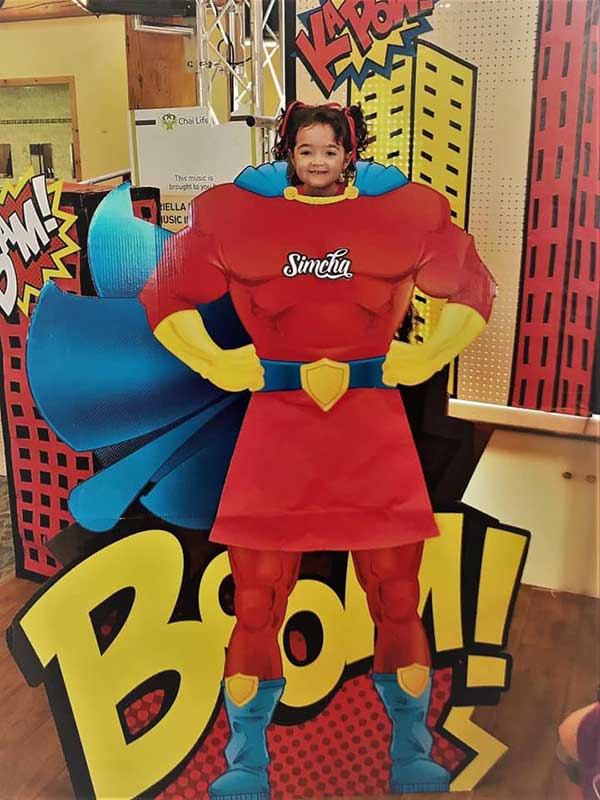 The young author says she plans to write more books. "I want to write a book about growth-hormone deficiency (a characteristic of Axenfeld-Rieger Syndrome)," Maya says. And once the pandemic is over, she'll be ready to visit local bookstores for book signings. In the meantime, she's writing, drawing and dancing—all the things she loves to do.