Here's how to activate all of your senses as you prepare your home for what's been famously called "the most wonderful time of the year."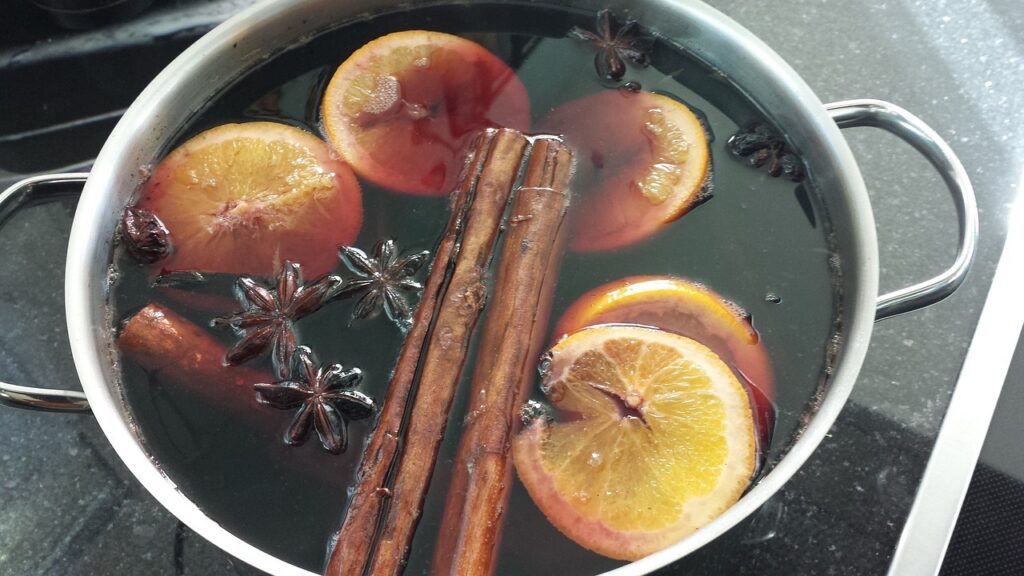 December is a magical month. The winter solstice season is characterized by festive celebrations. Here's how to decorate your home to engage your senses.
SCENT
MULLED WINE
* Brew up a saucepan of hot mulled wine. While it boils, the spices—cinnamon, nutmeg, cloves—and slices of oranges and lemons in red wine give off an intoxicating scent . . . literally.
EVERGREENS
* The most aromatic conifers sold for Christmas are Balsam fir, Douglas fir, Fraser fir and Scotch pine. Choose one, decorate it and enjoy its delicate fragrance.
CANDLES
* Light some scented candles. We love the ones that smell like fir trees or scotch pines. But the possibilities are endless: vanilla, cinnamon, cloves. Choose non-toxic candles.
BAKING
* Fill your home with the aroma of Christmas cookies. Gingerbread, shortbread . . . any kind of cookie that you and your family love. You can also bake a tourtière or two.
ESSENTIAL OILS
* Choose some essential oils that smell like the holidays—tangerine, cinnamon, myrrh, frankincense or pine—and diffuse them. (A caveat though: Some essential oils are toxic to pets as are the scents added to candles. Using such scents may not be advisable if you share you home with animal friends.)
---
SOUND
HOLIDAY MUSIC
* This is easy. Radio is awash at this time of year with holiday music. But if you have favourite recordings—those charming old songs and carols from the 1940s and '50s—now is the time to play them. There's a good reason these old chestnuts still get airtime and are ubiquitously played in stores and other commercial settings: they're nostalgic and cheering.
---
SIGHT
LET THERE BE LIGHT
* Our tradition of hanging little electric lights outdoors and inside our homes dates back to ancient, primal customs. Pre-Christian pagans in Europe lit bonfires during the winter solstice to invite the sun to return. Our modern traditions echo this custom, albeit at a subconscious level of our brains. And, of course, strands of light are beautiful and good for the soul.
GARLANDS
* While the custom of sending out Christmas cards has waned in the digital age, there is something cheering about hanging cards (even a few) on strands of twine, ribbon or wool. In times past, we hung them across a mantle; but not all houses have fireplaces now. So a wall will suffice. If you no longer receive holiday cards, garlands of strung popcorn are also delightfully old-fashioned.
A TREE
* Christmas trees that are festooned with children's handmade decorations are instant reminders of holidays past. Just as ancient pagans lit winter solstice bonfires, they also took evergreens and holly indoors (to their rudimentary hovels) to encourage the return of spring vegetation. The modern custom of decorating trees for Christmas was popularized by Queen Victoria and her consort, Prince Albert, during the 19th century. The German-born Albert had imported the tradition from his homeland.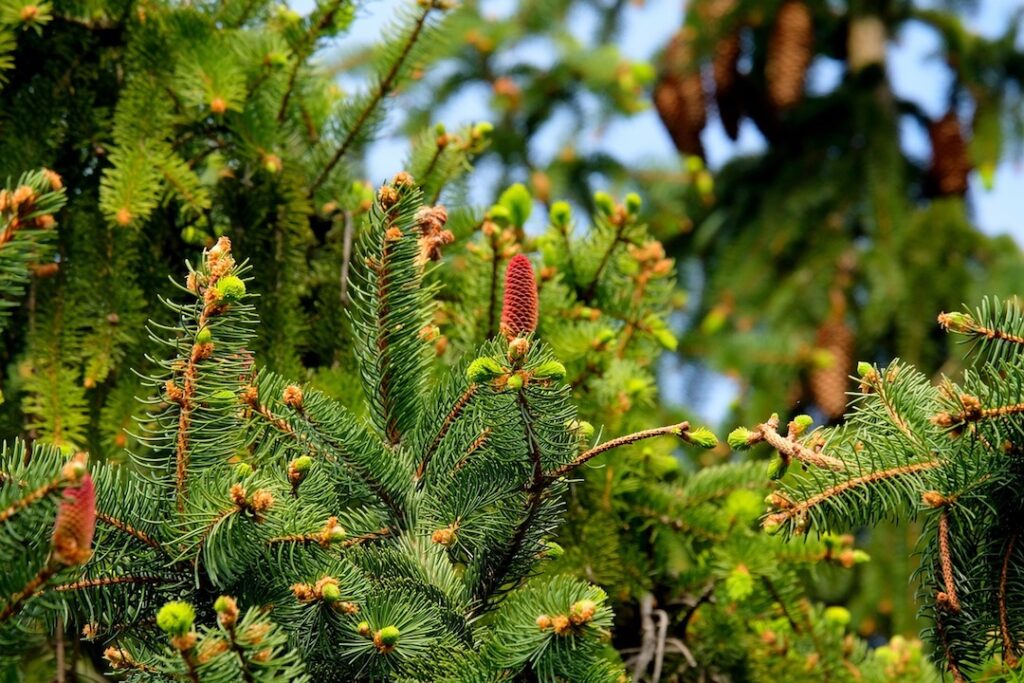 ---
TASTE
COOKING AND BAKING
* Also known as our "gustatory" sense, taste—like smell—triggers memory. Whatever your custom and whatever holiday foods your family and friends cherish, finding time for food preparation is a pillar of the season. Adding music—those old songs we mentioned—while we cook, enriches the activity.
---
TOUCH
* Baby, it's cold outside. One way to engage our sense of touch is to add warm, cozy throws to sofas and armchairs. And deep, cushy cushions.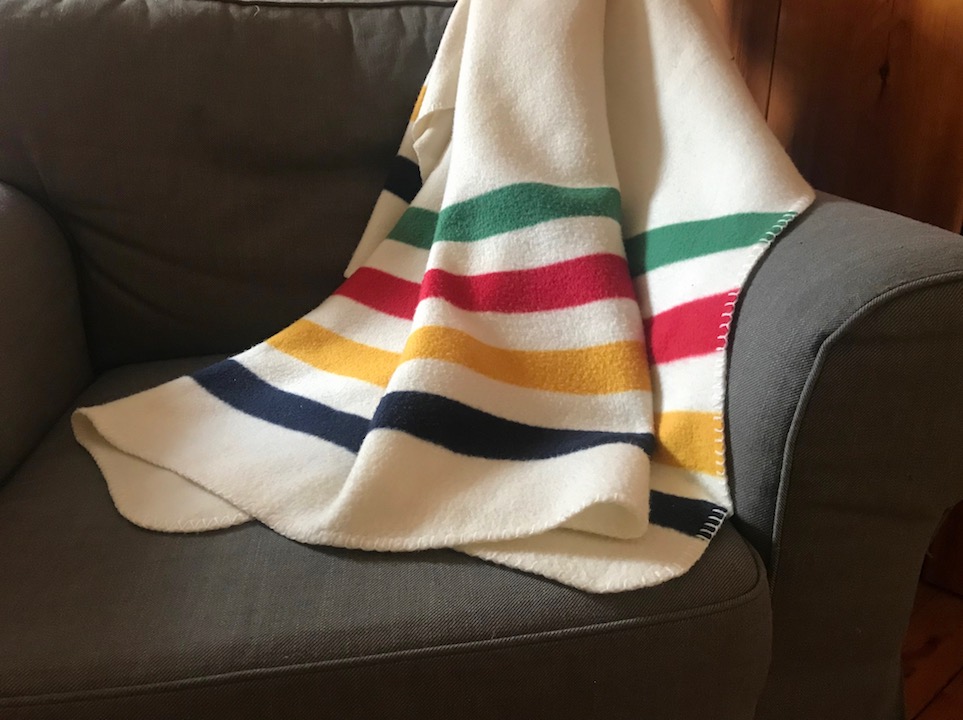 ---
MEMORY
* Okay, so this isn't one of the human senses, but it's an element that should be included here because it preserves holidays in our psyches. If your memories include curling up under one of those cozy throws while watching a holiday movie you've seen 20 times, this is the season to repeat that indulgence. Here is a list (by no means exhaustive) of a few:
* It's a Wonderful Life (it's THE classic)
* A Christmas Carol (the 1951 version in which Alastair Sim plays Ebenezer Scrooge)
* White Christmas (it's corny but we like to sing along)
* Home Alone (both of them)
* Love Actually (for the Hugh Grant dance scene)
* National Lampoon's Christmas Vacation (because everyone loves a klutz)
* A Christmas Story (the charming 1983 comedy)
* Miracle on 34th Street (the 1947 version)
* The Holiday (an unlikely romcom, but pleasing, nonetheless — suspend your disbelief.)
* Bridget Jones' Diary (not totally about Christmas, but wonderful anyway)
* Holiday Inn (corny again, but that's Hollywood for ya)
* The Family Man (because we all love to engage in "what-if" thinking)
There are scores of holiday movies, and everyone has a favourite (or two) that tweaks those deep, joyful memories in us. 
Happy Holidays.