A Dorval couple build squirrel-proof gardens after their vegetable patch is ravaged by marauding animals. Neighbours would like to hire them to do the same in their yards.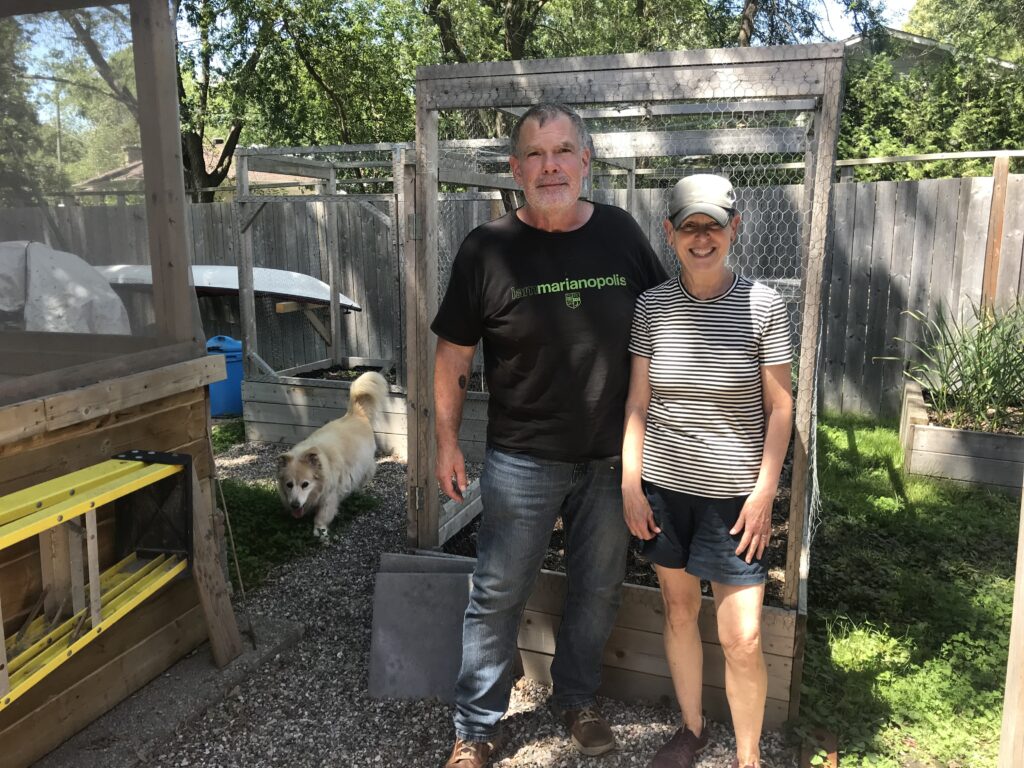 ---
The critters were dining in high style. Tomatoes, cucumbers: The squirrels got to them long before David Wells and Louise McLellan could pick them for dinner
The couple had moved into their Dorval home in 2013 and renovated it before turning their attention to the garden. "We started planting the garden behind the house in 2015," Louise recalled. "A year later, we installed a fence around the yard because it was all open. Then we built a gazebo and two raised beds around it for perennials."
They also planted tomatoes and peppers that year. "It was horrific," David said. "We'd go out and find bites out of the vegetables. It was the squirrels. There are a lot of them in this neighbourhood. The squirrels are the worst but we also have rabbits, skunks and raccoons."
The couple did some research. "We read that squirrels can chew through plastic bins but they don't like the feeling of chewing through metal," David said.
So in 2019, Louise and David decided to enclose their vegetable gardens. They demolished the garage that was attached to the house via a breezeway. They removed the asphalt and oil-stained concrete under it. And they excavated 30 inches of heavy clay.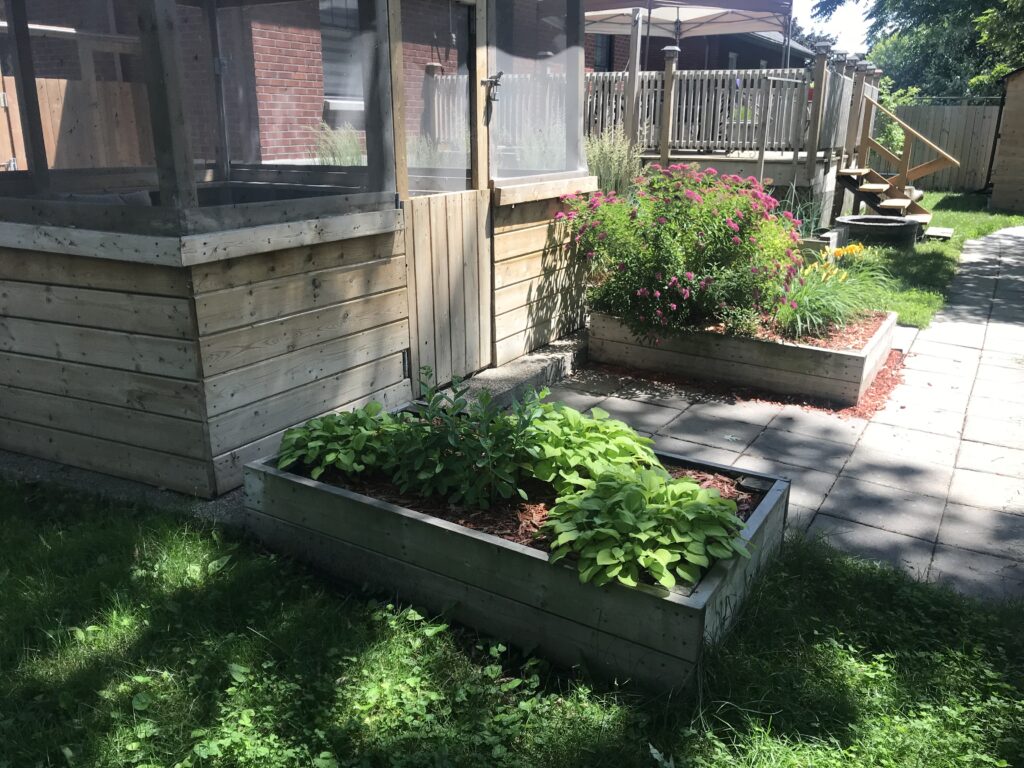 ---
Then, they lined the new hole below the level of the ground with cedar planks where the garage had stood and filled it with high-quality soil. Above ground, they built a frame that they clad with chicken wire. The cage—which measures 240 square feet—allows them to grow vegetables that are safe from predators. A similar structure in the back yard, beside the gazebo measures 80 square feet.
"I packed in the vegetables in the first year and they were a bit crowded," Louise said. "I've learned since." Among the vegetables they grow are lettuce, peas, tomatoes, cucumbers, spinach, kale, edamame, radishes, carrots, garlic and onions.
As do-it-yourselfers, David and Louise built all of the structures themselves. "Louise did the roofing on the gazebo because I don't like heights," David said.
And because the structure that replaced the garage is visable from the street, passersby often stop by and ask if they can hire the couple to build enclosed gardens for them. "They all have a squirrel story," says Louise.
"I like building stuff but I don't have time to do it for anyone else," David says. "However, I'm starting to see more of these enclosed gardens in the neighbourhood now."
His advice for anyone considering building a squirrel-proof garden pen is to buy good soil. "Don't cheap out on the earth," he says.
Good earth produces good vegetables. Good chicken wire produces intact vegetables.