The city of Pointe-Claire institutes closed captioning of its videoed council meetings to serve deaf and hard-of-hearing attendees as a result of lobbying by a deaf resident.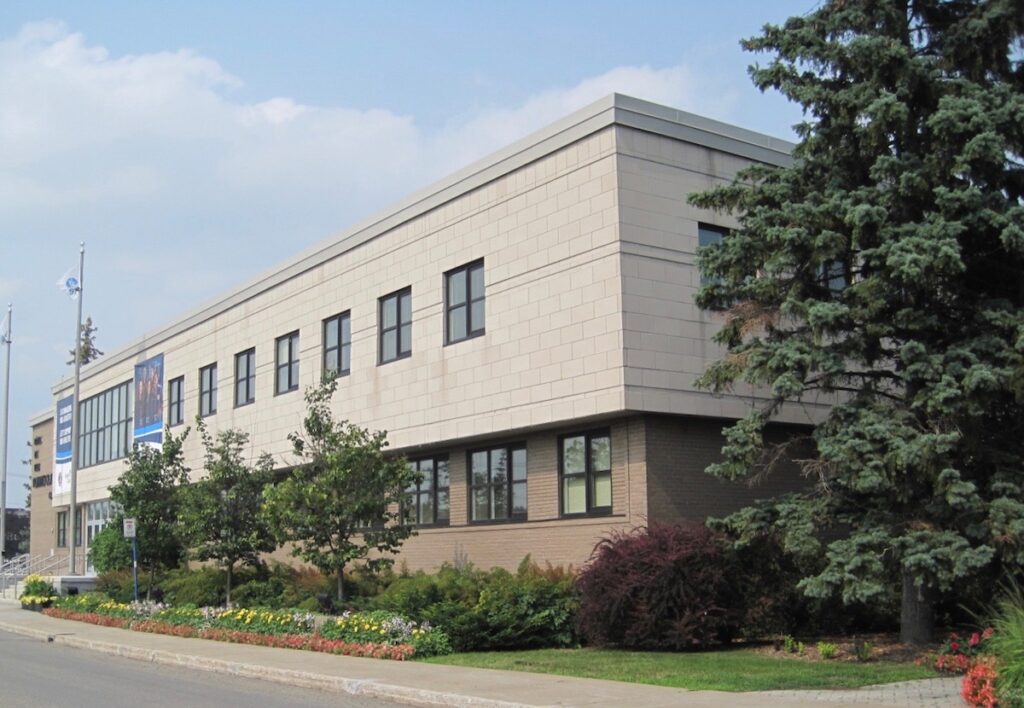 ---
Maria Benavides had a mission: she wanted the city of Pointe-Claire to offer closed captioning on the video transmissions of its municipal council meetings. The Pointe-Claire resident takes a keen interest in municipal governance and wanted to be able to attend council meetings. However, she's deaf, and lip-reading is a challenge for her when she's in a large group.
So she began lobbying the city four years ago. That lobby led to the city broadcasting its first closed-caption meeting in January, a service that will be offered at all council meetings.
"My mission is to raise awareness and create inclusivity," Ms. Benavides said recently in an interview. The Pointe-Claire resident, a native of Venezuela, lost her hearing in childhood. The process began when she was three and by the time she was nine, she was profoundly deaf, diagnosed with "bilateral severe-to-profound sensorineural hearing-loss of rapid progression."
After her family immigrated to Canada, she attended mainstream schools for hearing students in addition to the Montreal Oral School for the Deaf, where she learned lip-reading. In 1990, at age 19, she was one of the first Quebecers to receive a Nucleus 22-channel cochlear implant, which enabled her to hear. "The implant is more than 30 years old and nearing the end of its functionality," she says. "I will need a new one."
Ms. Benavides's interest in creating inclusion at city council began after she moved to Pointe-Claire 23 years ago when her older daughter was a year old. A mother of two girls—her younger child is almost nine—she often felt isolated while participating in community life.
---
One of the several municipal councillors she lobbied, Tara Stainforth, who represents the Cedar Park Heights district, is a member of the city's accessibility committee. "We had no interpreter at council meetings and no technology that would facilitate making the meetings accessible to deaf people," Ms. Stainforth says. "In terms of accessibility, the city had been focusing on mobility because it's the most visible issue. People who are deaf or have cognitive impairments are not as obvious."
Pointe-Claire has an action plan on inclusivity that is overseen by the Quebec government's Office des personnes handicapées du Québec.
"Things evolved," Ms. Stainforth says of the plan to make meetings accessible to the deaf. "The closed captioning has to be done in two languages, and we have to have someone film our city council meetings." The council held its first meeting of 2022 with the closed captioning, and Ms. Benavides declared it a hit.
The technology, which costs $1,295 per meeting (not including the filming), creates computer-generated captions. "This is a big step," Ms. Stainforth says. "It's taken three years of work to get here."
It's also, she adds, a beginning. The closed captioning works for videoed meetings. However, another technology that the council is considering would serve live meetings. "It's called an audio-induction loop," Ms. Stainforth says. "It's a system that would amplify sound for deaf and hard-of-hearing people. The technology—portable FM transmitters—loops around an area, such as a council chamber. It could also be used for Stewart Hall concerts." That's in the works.
"The loop systems and FM transmitters are great," says Ms. Benavides. "This will surely help a lot of the hard-of-hearing and deaf people whose hearing loss isn't as profound but who still are unable to understand what is being said."
She adds that her mission to create inclusivity extends to a full range of disabilities. "I've been lobbying not only for services for the deaf, but also for people with other disabilities, especially those with physical disabilities. My mission isn't just to raise awareness and create inclusivity, but to also add accessibility and accommodation."