If you missed an opportunity to dispose of toxic household waste during the spring depots, you can take advantage of upcoming occasions this month.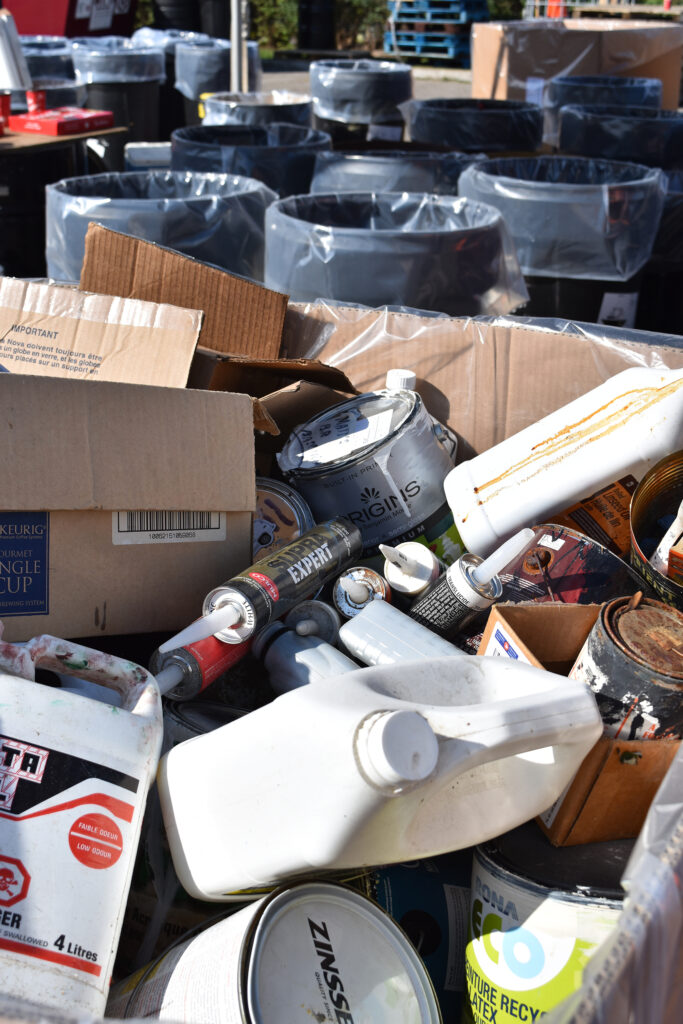 Did you dispose of all your hazardous household waste last spring? If not, take note of the upcoming depots at which you can safely dispose of chemical, plastic and electronic waste in the next few weeks. Municipalities across the West Island will hold drop-off days this month for hazardous household waste. Included are:
* HHW (hazardous household waste) — paints, oils, antifreeze, aerosols, chemical cleaners, etc.
* Polystyrene items — foam or hard plastic, either coloured or transparent.
* ICT (information and communications technologies) — computers, screens, printers, televisions, radios, cellphones, etc.
The materials will be disposed of safely and responsibly to protect the environment and divert dangerous substances from landfills.
These events are for domestic waste only. Waste from industries, businesses, and institutions will be refused. Proof of residency will be required.
BAIE D'URFÉ
When: Saturday, September 17, 2022 — 9:00 am to 5:00 pm
Where: Municipal garage, 300 Surrey Rd., Baie d'Urfé.
DOLLARD DES ORMEAUX
When: Saturday, September 11, 2022 — 9:00 a.m. to 5:00 p.m.
Where: Municipal buildings, 12001 de Salaberry Blvd., Dollard des Ormeaux.
DORVAL
When: Saturday, September 3, 2022 — 9:00 a.m. to 5:00 p.m.
Where: Ballantyne Park, 520 Bouchard Blvd., Dorval.
L'ÎLE-BIZARD – SAINTE-GENEVIÈVE
When: Saturday, October 1 — 9:00 a.m. to 5:00 p.m.
Where: 490 montée de l'Église, l'Île-Bizard.
PIERREFONDS-ROXBORO
When: Saturday, September 24 and Sunday, September 25, 2022 — 9:00 a.m. to 5:00 p.m.
Where: Caserne 57, 13795 Pierrefonds Blvd., Pierrefonds.
POINTE-CLAIRE
When: Saturday, September 17 and Sunday, September 18 — 9 a.m. and 5 p.m.
Where: Parking lot behind city hall, 451 St. Jean Blvd., Pointe-Claire.
---
The following off-island municipalities have regional eco-centres that accept household hazardous waste. Here are the opening hours until November 30:
PINCOURT
When: Fridays (8 a.m. to 4 p.m.), Saturdays (9 a.m. to 4 p.m.).
Where: 750 Olympic Blvd., Pincourt.
VAUDREUIL-DORION:
When: Tuesday to Sunday (8 a.m. to 5 p.m.).
Where: 2800 Henry-Ford St., Vaudreuil-Dorion.
RIGAUD
When: Monday, Thursday and Friday (noon to 5 p.m.), Saturday and Sunday (9 a.m. to 4 p.m.).
Where: 32 rue de la Coopérative, Rigaud.