After a career running the Sports and Recreation departments in two West Island municipalities, Dimitrios (Jim) Beis is in his third mandate as mayor of Pierrefonds-Roxboro.
---
This is the second in a series of profiles of West Island mayors, who discuss their backgrounds and what inspired them to seek public office.
---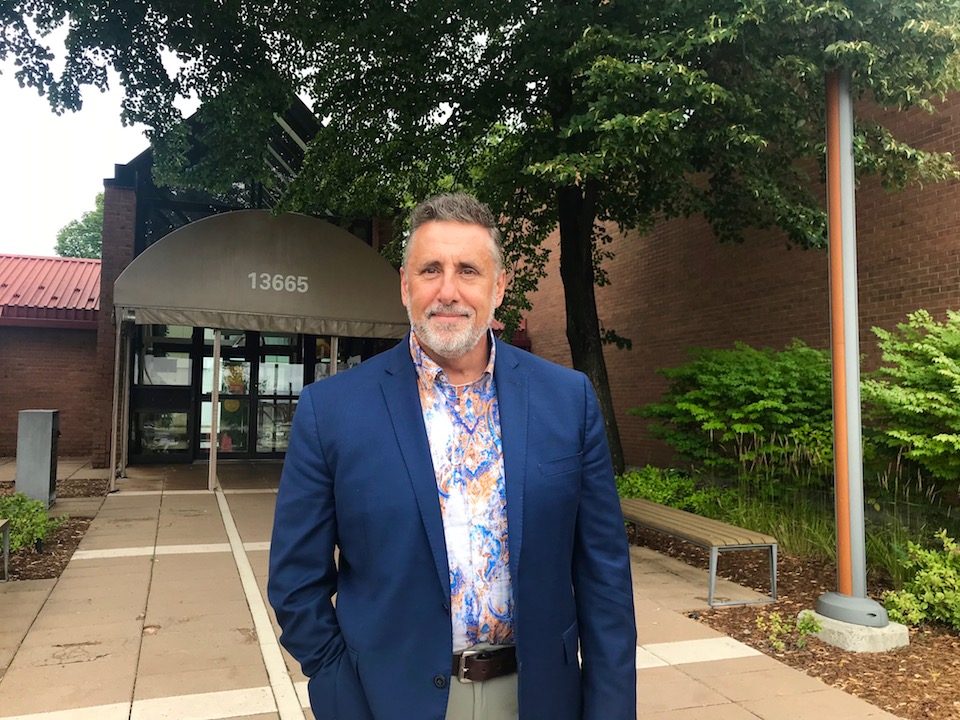 ---
As Dimitrios (Jim) Beis is leaving his city hall office, a local resident greets him. "My whole family . . . we really like you and appreciate your work, Mr. Mayor," the man says. "Thank you for what you do."
The feedback is heartfelt. It's also a common occurrence for this West Island mayor when he's out in public. As mayor of the Pierrefonds-Roxboro borough since 2013, Dimitrios (Jim) Beis has handled the standard political challenges common to all elected officials. But he was also sorely tried by Mother Nature herself during 2017's overwhelming spring melt season, when flooding devastated his municipality. Such travails, he says, have strengthened his resolve to serve and improve his community.
"As I look forward in this mandate, our goal is to ensure that we find permanent solutions for our community and to celebrate our diversity," he said during a recent interview with West Island Home & Life.
If Mayor Beis feels a deep attachment to his community, it's because he's spent most of his life here. As the son of immigrants from Greece, he spent his earliest years living in Pierrefonds before his parents moved the family back to Greece when he was very young. "They'd immigrated to Canada in 1960, and when they went back, they didn't find Greece as they had remembered it," he recalled. "So we came back to Pierrefonds."
After growing up in Pierrefonds, Mr. Beis bought a house in Roxboro at the age of 24. "Something happens when you buy a house," he says. "You see your community differently. I started attending council meetings and took an interest in what was going on."
Then something else happened in 1990 that solidified his interest in municipal affairs. "I got a job working as Director of Sports and Recreation for the town of Roxboro," he said. "I had been working for a company that imported skis. I heard about the job in Roxboro and walked into the town hall to inquire about it. The director general was standing behind the front desk and I made my pitch. We hit it off, and a couple of days later, he called me with the mayor, Ovide Baciu. They took me out for lunch and hired me."
The job was a perfect fit for the athletic young man. "Roxboro was a tight-knit community, and I was the only person in the Sports and Recreation department," he recalled. "During the summer, we had students working for us. They cut the grass, planted flowers and so on. Many of those students have remained friends. Because it was such a small community, residents would call me directly. I had a lot of contact with the people."
He was running events with the help of 800 local volunteers, and was responsible for overseeing the maintenance of 17 parks and green spaces in the town. He's particularly proud of the trees that he and his team planted, which continue to flourish and shade the community—particularly those that border parks and sports fields.
Mayor Beis continued in the job until Roxboro was merged with neighbouring Dollard-des-Ormeaux after the municipal mergers across the Montreal Island. "I then became head of Sports and Recreation in Dollard," he said. "This time, I had a staff."
In 2009, he won a council seat in what had become the borough of Pierrefonds-Roxboro. "I continued to work in the job in Dollard-des-Ormeaux," he recalled. "As the head of recreation, I learned first-hand what people were interested in."
And in 2013, he won his borough's mayoralty, and left his job in Dollard after staying in it for a couple of months until his replacement could be installed.
What followed was a position on then Montreal Mayor Denis Coderre's executive committee. "I was out cycling shortly after the election and had a phone call. Mayor Coderre said he wanted to meet with me," he said. "We hit it off the moment we met. He offered me a position on the executive, overseeing the Procurement, Sports, Recreation and Cultural Communities portfolio. I did that while I was in my first term as mayor of the Pierrefonds-Roxboro borough. They were four challenging years. Every evening, I'd be out at cultural events throughout Montreal, but I applied myself 100 per cent to my community."
While the two most recent mandates have been in political opposition, Mayor Beis says he's committed to the "productive role we can play. I can scrutinize every file in Montreal, but I need to focus on my community."
And there are many issues that hold his focus, transportation among them. One of his concerns is an inadequate number of parking spaces to accommodate the Réseau express métropolitaine. "The REM has the potential to be a game-changer, but the problem is to get people to it," he says. "We're working with authorities to see how reserved bus lanes can be integrated on roads. But we could create parking areas and shuttles. It's a work in progress. We have perfect opportunities to resolve this."
Another concern is excessive speed in Pierrefonds-Roxboro, which has 250 kilometres of residential roads.
And he believes that the borough has a responsibility to address socio-economic inequality. "We have wealth and we have poverty here," he says. "Eighty per cent of programs that provide economic support throughout the West Island are in Pierrefonds-Roxboro."
One of the upcoming projects that excites this mayor is the borough's soon-to-be-built aquatic centre next to the city hall. "We've been talking about it for decades and I said that when I was elected, we'd do it. We've now earmarked the money for it and it will go to tender this fall. The groundbreaking will be next spring and it will be finished in late 2025."
And that brings us back to the appreciation for the mayor's accomplishments among the people of Pierrefonds-Roxboro, who thank him when they encounter him in public. "This is never about the title for me. I'm not a politician. I'm a father, husband, son," Mayor Beis says. "I've been given the privilege to do this work — so much faith and trust."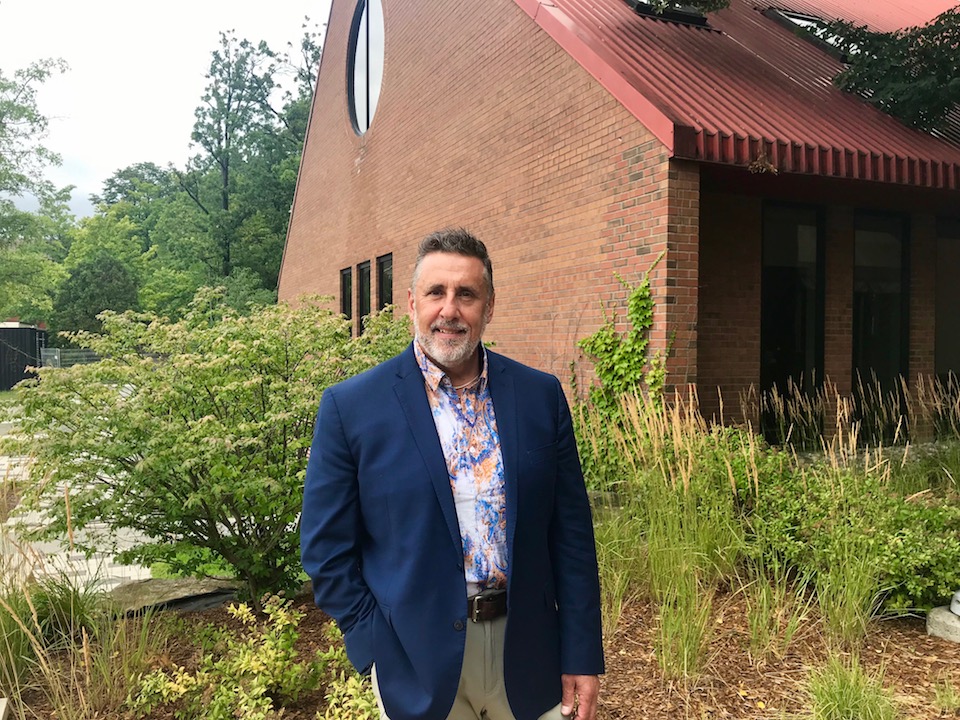 ---