A West Islander who adopted two feral dogs from Mexico and gave them a new life in Dorval, shows us how to save neglected strays.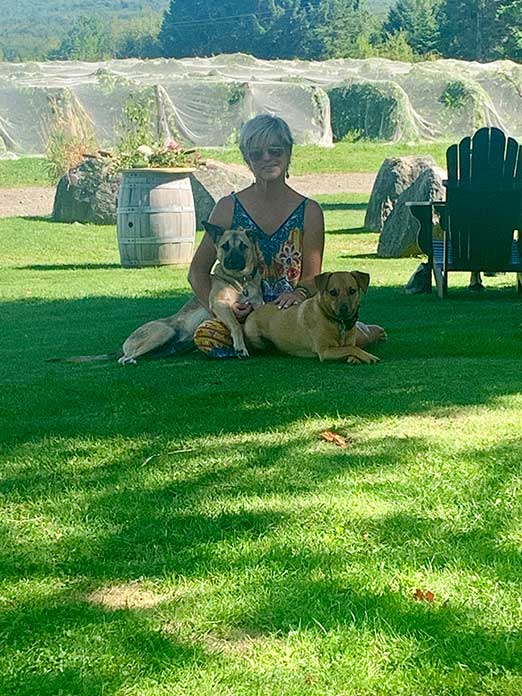 ---
Some relationships are inevitable, as if magically ordained. At least that's how Lori McGuigan views her friendships with Lucas and Liam, her dogs, both of which she rescued from a feral existence in Mexico.
Lucas was the first of the two to win Ms. McGuigan's heart. "I sold my store, Niche Décor, because I was ready for a new career. While I was between jobs, in 2016, my partner and I went travelling to Cabo San Lucas in Mexico," she recalls. "After we landed, we threw our bags into our room and went out to eat. No sooner had we sat down than a man called Gustavo, who worked at a nearby gas station, came in with a dog. He told us that the dog had just been hit by a car and he could not properly take care of him. He had wrapped up the dog's tail and asked if we could help. So I took the dog in my arms and told Gustavo that we would look into what we could do."
The problem was that the condo the couple had rented had a "no pets" rule and they were unable to offer the dog shelter.
Ms. McGuigan says she felt ashamed of her inability to help the dog. "And I vowed to find him so I could take him to a no-kill shelter." (An estimated 20,000 stray dogs are euthanized in Mexico City every month. The country is reported to have the highest number of feral dogs in Latin America.)
At the time, the Dorval resident didn't know that she could potentially take the dog home to Canada with her. But a couple of weeks after that initial meeting, Ms. McGuigan and her partner were in the nearby village of San José del Cabo, where they saw their little canine friend again. "He was in a pack of four or five stray dogs," she says. "We tried to give him water. I said to my partner that we would rent a car and come back to save this dog. We returned the very next day, fearing that we would not be able to find him. But, the second we entered the town, he crossed the street right in front of the car . . . It was destiny."
They put the frightened animal into their car and smuggled him into the condo. Then they took him to a veterinarian for treatment of worms and fleas, and found another condo in which to host their furry friend. "Within days, he was very attached to us," Ms. McGuigan says, adding that she was determined to take their new pet home with her. "We brought him home and named him Lucas."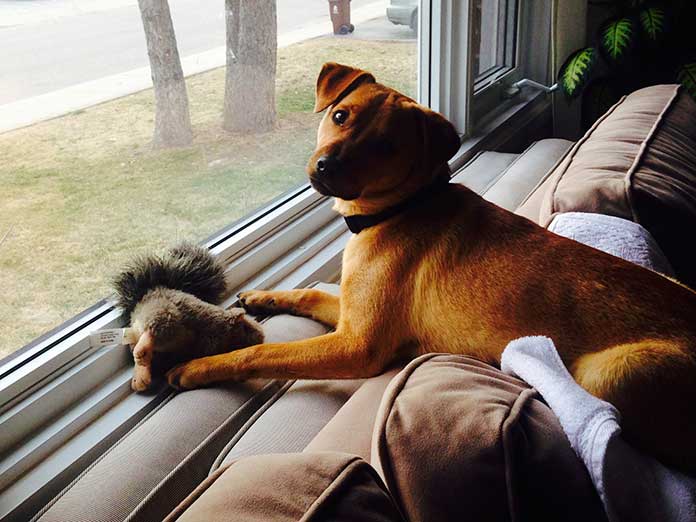 ---
The next coup de coeur arrived three years ago. "A cousin in Ontario sent me a message about a dog that had been hit by a car in Playa del Carmen, Mexico," Ms. McGuigan says. "It had lost one of its legs." The dog had been rescued by SOS El Arca, a shelter run by Sylvie Goetz in the Mayan Riviera town. Through an Ontario shelter called All Paws Matter, the dog had been brought to Canada, and the organization was seeking a home for it. "That's how we got Liam," she says. "He was beautiful. But Lucas was not happy." Fast forward to 2022 and Lucas and Liam are good chums, happily ensconced in their Dorval home.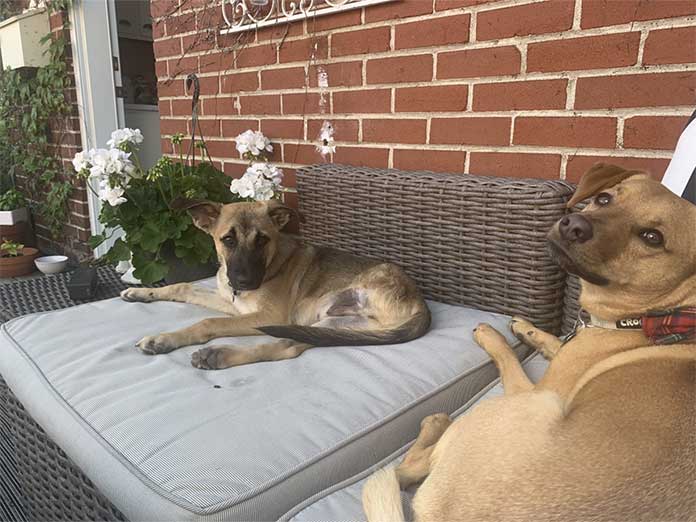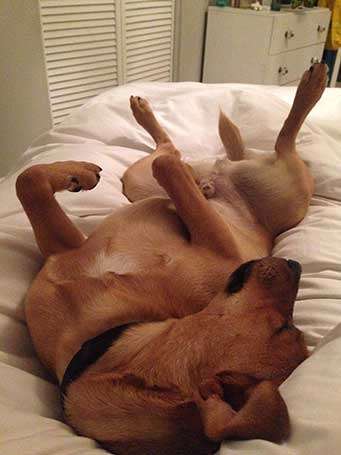 ---
The experience of rescuing the two canines transformed the Dorval resident—who had lived with pet dogs throughout her formative years—into an advocate for neglected strays. She helps the folks at All Paws Matter "in any way I can, whether it's vetting homes in Montreal to find foster places, picking up dogs at the airport and taking them to their new homes, or raising money for the shelters," she says.
The pandemic curtailed the number of Mexican strays being adopted in Canada, Ms. McGuigan says. "There are fewer flights to bring them in."
One way that Canadians can help, she says, "apart from rescuing dogs, of course, is to volunteer to take them to their 'furever' homes. The dogs need escorts to travel, so anyone vacationing in Mexico can volunteer to be a dog's escort on the flight home. The escort program exists all over the world. At the moment, there are no tourists, but once that changes, people can bring the dogs in."
For more information:
All Paws Matter: www.allpawsmatter.ca