Dorval's demerger from Montreal inspired Marc Doret to run for council, but it was the COVID pandemic that ultimately gave him the time he needed to be mayor.
---
This is the third in a series of profiles of West Island mayors, who discuss their backgrounds and what inspired them to seek public office.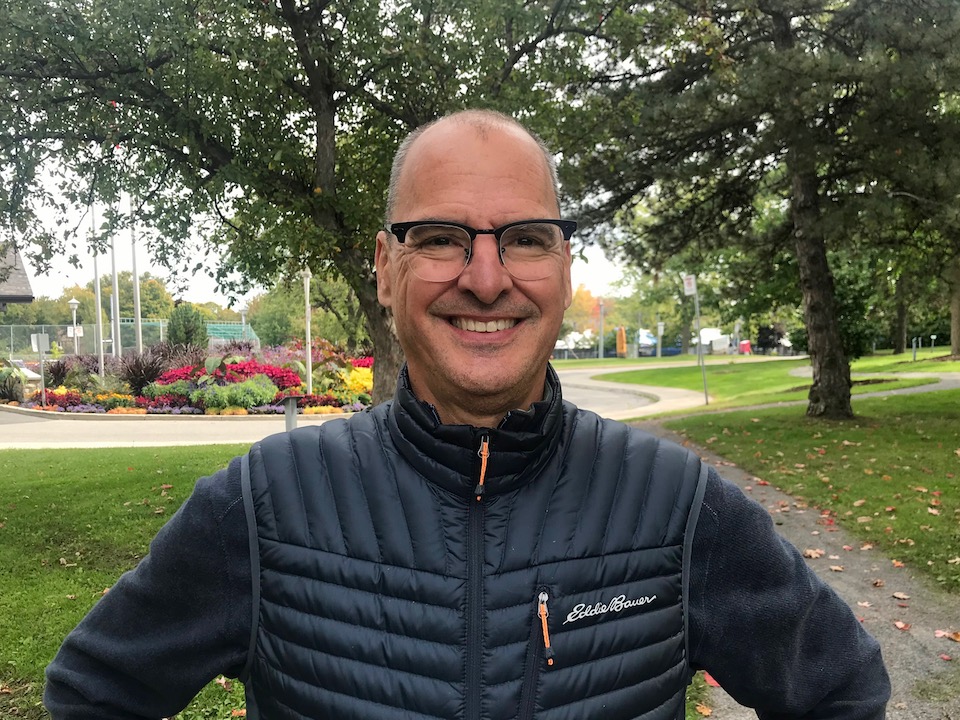 ---
There is often a catalyst that stirs people to seek public office. For Marc Doret, it was the pivotal moment of the demergers, the year when people in several West Island municipalities voted in referenda to uncouple their cities and towns from Montreal.
"It was 2005, and for some reason that summer, I was home with my children," recalls Mr. Doret, who was elected mayor of Dorval in the November 2021 election. "We would go to the pool, and there was a lot of talk among residents there about the demergers." Four years prior, the West Island's municipalities had been merged into the city of Montreal. But following the 2004 referenda, some 15 municipalities across the Island demerged from the city, including Dorval and Dorval Island.
"I was very interested in that process," Mr. Doret says. "The demerger of Dorval meant that we were going back to having a full council—six councillors and the mayor. So I ran for council in 2005. It was a bit of a lark, but as the campaign progressed, I thought I could win. In fact, I came in second."
Bolstered by the experience, he ran again four years later on former mayor Edgar Rouleau's slate. And this time, he won, "by seven votes." By then, he and his wife had been living in Dorval since 1993. "My wife was a Dorval girl," he said. "She grew up here and was a creature of Dorval. As a teenager, she worked in the parks program here."
Mr. Doret had grown up in neighbouring Dollard-des-Ormeaux, where his life during adolescence gravitated around swimming and lifeguarding at Sunnybrooke Pool during the summers and attending West Island College during the school year.
After high school, he studied fashion merchandising in CEGEP and graduated into a career in the field. "I was doing sales and visual merchandising at one of the Harry Rosen stores. It was a good job but was I going to make a career out of it? Not many stores have strong visual merchandising departments anymore."
So at the age of 28, he returned to school to study computer programming and telecommunications in an intensive 18-month program. It was the late 1990s, and Y2K anxiety permeated the zeitgeist. Upon graduation, he landed a job at STS, deploying and installing software, eventually specializing in software for retailers. "I became a specialist for Gucci and other high-end retailers. The work evolved over time," Mayor Doret said. "The company I worked for was sold and eventually, half of my work was in tech support in Unix-based systems. In 2013, we moved into Windows systems and I was creating databases and P.O.S. systems. I was working at Aptos on merchandising payment systems."
And life continued for him in the tech world until 2020 when the COVID pandemic hit and paralyzed the economy. "It hit the retail sector really badly," he recalled. "I was furloughed and then offered a severance package."
He'd been a municipal councillor for more than a decade by then, but decided that now he had time to contest the mayoralty. And in the 2021 municipal election, he won it handily with almost 64 per cent of the vote over three other candidates.
Mayor Doret says his role is to "interpret the needs of the whole city, to generate a vision for Dorval."
A key issue for the city is one that neighbouring municipalities are also tackling: population densification. "It's a dance," Mayor Doret says. "My commitment is that Dorval Avenue and part of Heron Road and Bouchard Avenue is where we can develop sensibly. Dorval has a defined TOD (transit-oriented development)."
Under his leadership, the city froze development last spring in its northeast sector while council, with the help of consultants, reviews its urban development plan for the area, which is known as "the triangle." The area is a patchwork of industrial and commercial development with a small residential component. "We'll review our urban plan to bring a vision for high-, medium- and low-density housing," Mayor Doret said.
Another key issue is the preservation of green space. The mayor says the city will work to ensure that the 18-hole Golf Dorval public golf course, adjacent to the Montréal-Trudeau International Airport, remains intact. The city leases the golf course land from the federal government. Recently, it was added by the Montreal Metropolitan Commission to a list of golf courses protected by an interim control bylaw.
Other projects that Mayor Doret is overseeing include:
* The city's plan to create an outdoor refrigerated skating rink in the park adjacent to the recently renamed Edgar-Rouleau Arena;
* The recent purchase of Les Quatre Vents, a historic home that once belonged to Dorval's first mayor, Désiré Girouard. Its future vocation is yet to be decided;
* The redesign of a park on Saint-Charles Avenue;
* The movement of utility wires underground along Dorval Avenue; and
* The creation of a new park at the corner of Lakeshore Road and Cloverdale Avenue.
The city also has in its sights on the purchase of a piece of federally owned shoreline land known as Pointe Picard—the Canadian Forces Sailing Association base, which could potentially be used for boating by Dorval residents.
"We have some great projects coming up," Mayor Doret says.
If the 2005 demerger of Dorval persuaded him that he should give his time and energy to his city's council, the recent COVID pandemic pushed him even further, this time into the mayoralty, which is a full-time job in Dorval. Things are moving and shifting rapidly, and Marc Doret is happy to be in the middle of it all.