This year, Stan and Laima Rutkauskas celebrate 30 years as owners of The Hub, a popular destination store, specializing in paint, hardware and other home essentials.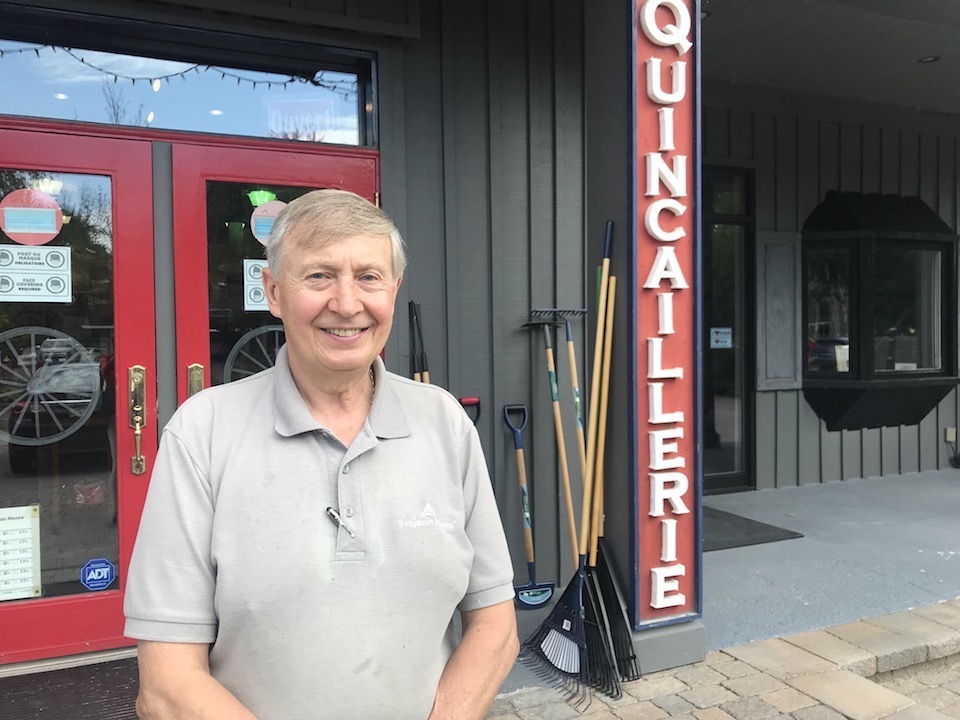 ---
For Stan and Laima Rutkauskas, November 1 is a special day. For one thing, it's their wedding anniversary. But it also marks the day in 1992 when they took possession of their business.
In the 30 years that they've owned The Hub in Beaconsfield, they've built the business into a thriving store that specializes in paint, hardware, wallpaper, window blinds and upholstery fabrics. But it's way more than that, as anyone who shops there will attest: it's an institution in the West Island.
In an era when big-box stores dominate the retail landscape, The Hub is a destination business that offers personalized customer service. It's the kind of place where the owners and employees remember their clients' names and preferences. The kind of place that has a really happy vibe. The kind of place in which the owner took IOUs from his customers during the 1998 Ice Storm because the computers were down. More about that later.
There was serendipity in the way that Stan and Laima became owners of the iconic Hub. Until then, Stan's career path had seen him working in accounting in the hotel industry and later, in a building-supply company, where he was the owner's "right-hand man." But after the owner died, it became difficult to work there," Stan recalled.
So between 1990 and 1991, he took a year off to decide on his next career move. "I did some paint and wallpaper jobs for people. And one day, I was looking through The Chronicle and happened to see an ad about a hardware store for sale. I eventually called about it and spoke to the owner."
The store—known as The Hub—had been in the Beaurepaire Village neighbourhood of Beaconsfield for several decades. After speaking to the owner, Stan thought for a week about buying it before deciding to take the plunge. "The store was tired and it needed new blood," he said. "It was a hardware and kitchen supply store that sold Benjamin Moore paints. There was everything in there, but not enough of anything. For instance, there was only one paint shaker. What would happen if it broke down?"
But the location on Beaconsfield Boulevard was, in Stan's words, "a blessing." So he and Laima bought the place, taking possession on their November 1 wedding anniversary. Stan's mother, a bookkeeper, set up the books. There were also three part-time employees: two teenagers and an airline pilot.
The first job was to ensure that there was plenty of stock. "We kept a lot of the stuff that was there, but we doubled and tripled the inventory of paint and bought an extra paint shaker and colour dispenser. Then we got a second cash register," Stan said. "I had to have two of everything to ensure things would keep operating if something broke down."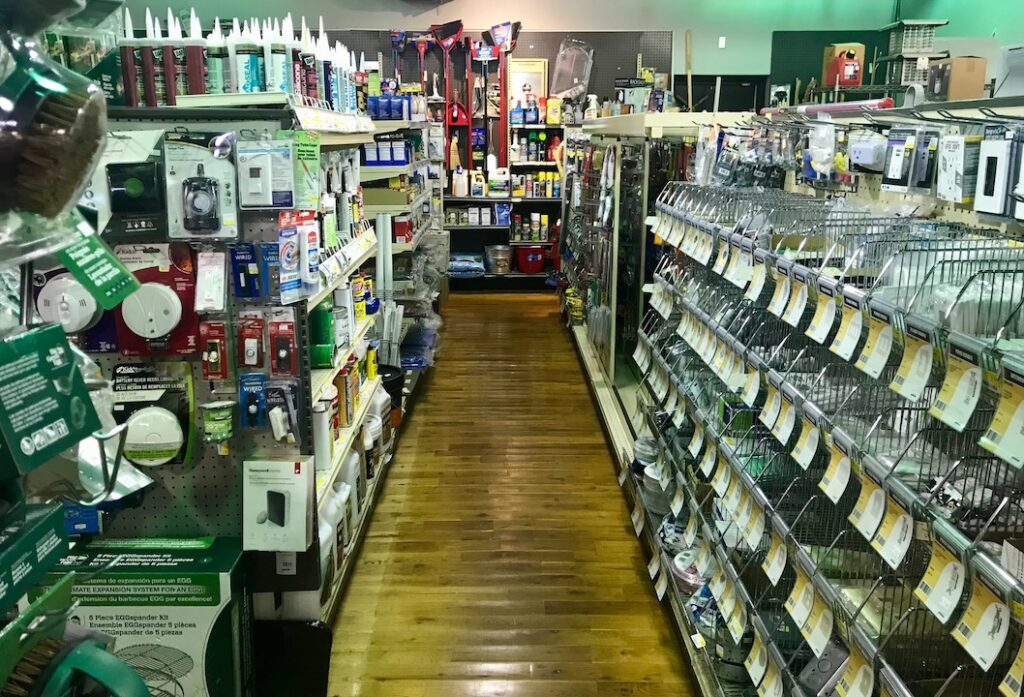 ---
Stan started by phoning every local painter listed in the Yellow Pages to tell them he had Benjamin Moore paint. "Some came in and we got a reputation for service," he said. "Initially, we had a lot of DIYers, but we also had regular commercial painters. We made sure we always had enough stock that they didn't have to order their paint. They could get it right away."
He referred customers to professional painters. "And we built our relationship with Benjamin Moore," he said.
Five years in, Stan and Laima added wallpaper to their product lines and hired a decor expert. "It went well and the business got stronger and stronger," Stan said. Today, The Hub employs two interior designers who advise customers on decor and design.
The product line has expanded over the years to include upholstery fabrics (The Hub refers customers to local upholsterers), window treatments and blinds, tools for painting, and plenty of hardware.
In 2001, after the sale of the building in which The Hub was a tenant, Stan and Laima decided to relocate their business. In April of that year, they bought a depanneur a block away and stripped its interiors to refurbish it. "We had seven months to prepare the building and move into it before our lease expired," Stan said, adding that they were doing business out of both locations for a while. "We moved all of our stock from the old location to the new one in a single weekend. We kept the business going without ever closing."
A few years later, a Royal Lepage broker offered to buy the building, which has a quaint country general store aesthetic. "We refused to sell but instead, built a second storey, which is now the office for about 20 Royal Lepage brokers," Stan said. And around the same time, he opened a second Hub location in Dollard des Ormeaux.
The Hub is a fixture in the community, which coalesced around it during the devastating Ice Storm of January 1998, when the province was blacked out for a week. "The building was so packed with stock, that it stayed relatively warm for a week," Stan recalled. "We weren't selling paint, but we were selling kerosene and candles. One family had no firewood. I had a bunch of it at my home so I gave them some. The man remained a loyal customer until the day he died."
And it was during that week that Stan and Laima accepted IOUs from their customers because the cash registers didn't work.
The Hub also remained open throughout the recent pandemic lockdowns because hardware was deemed an essential service. "We were very busy during that time," Stan said. "Life is getting back to normal now, but I think the experience made people realize how important it is to shop local."
Local shopping at The Hub can often include what Stan calls "a pink mint." On a whim some years ago, he began leaving a bowl of pink-coloured wintergreen mints at the cash so that customers could help themselves. They were a hit. "It was just something I do; I like to give," he said.
For hygiene reasons, the mints cannot be left on the cash counter during the pandemic. But recently, an elderly woman in the store had a cough. "I asked her if she wanted a pink mint, which I was keeping under the counter," Stan said. And it worked; cough cured.
Visitors to The Hub often remark on its serene, happy energy. And because people return repeatedly, they are generally greeted by name. "I'm aware that people feel good in the store," Stan says. "There's no special reason. I'm me and that's it."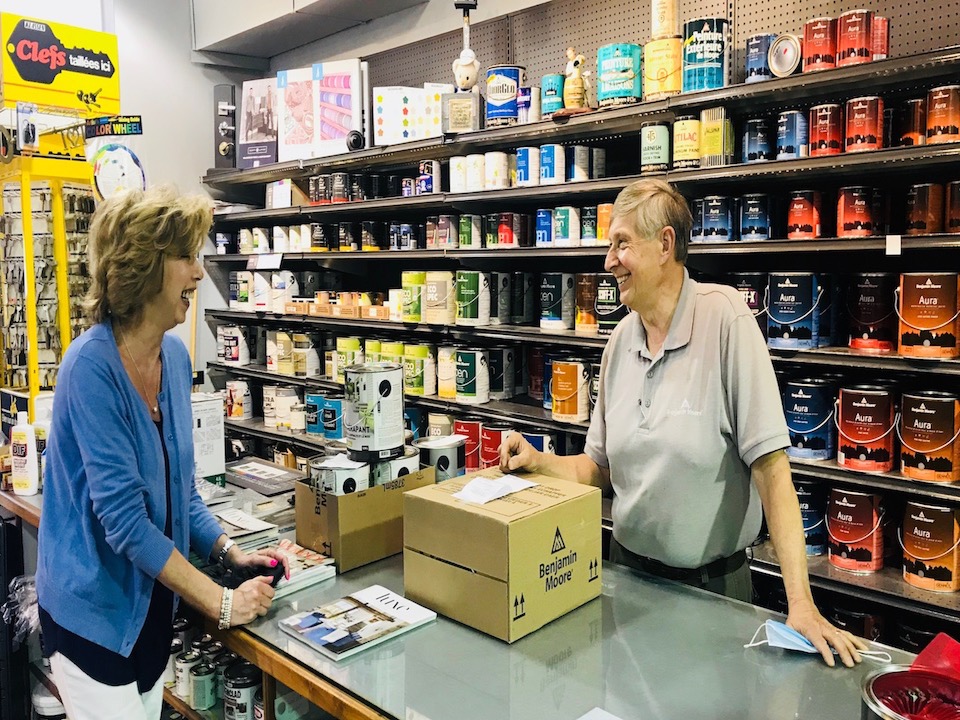 The next challenge, he says, is to take two consecutive days off. Perhaps he'll succeed at the beginning of November, when two important anniversaries will take place. We'll see.
The Hub
441 Beaconsfield Blvd., Beaconsfield — 514-695-3389
www.hubhardware.ca — email: stanr@videotron.ca