The certification—a badge of honour from Nature Canada—recognizes what the city has done to protect wild birds and reverse their decline.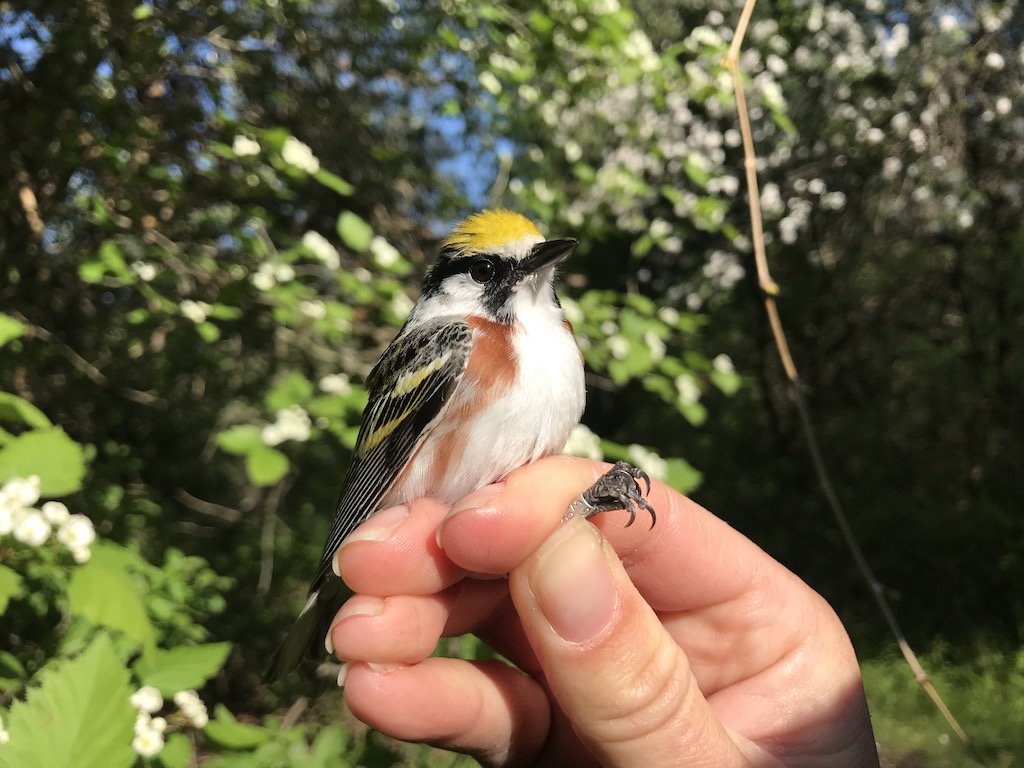 Sainte-Anne-de-Bellevue has been designated a Bird Friendly City by Nature Canada in recognition of its efforts to protect and nurture wild bird populations. The West Island municipality becomes the 13th city in Canada to be certified as Bird Friendly, after such hubs as Toronto and Calgary.
City councillor Ryan Young says the designation, which was announced earlier this week, is a gratifying recognition of the many efforts the city has made to protect birds. "I think Ste. Anne's has taken awhile to realize how rich it is in nature," he said in an interview with West Island Home and Life. "With the Morgan Arboretum, the l'Anse à l'Orme regional park and the Macdonald campus, this city is the place to go to engage with nature. It's only in the past 15 years that we've made that nature part of our brand."
To that end, Mr. Young, an avid and committed birder since childhood, has worked with the mayor, council and administration, to ensure that city bylaws and policies favour the protection of nature. Those measures have enabled the city to meet the criteria for Bird Friendly City designation.
* Dark skies
Among the key criteria is a so-called "dark skies" bylaw, which Sainte-Anne-de-Bellevue adopted in 2013. Designed to abate light pollution, which threatens migrating birds, the bylaw regulates nighttime lighting. While older buildings have grandfathered rights, they are governed by the bylaw's provisions when their owners change their outdoor lighting.
Sainte-Anne-de-Bellevue is located in a key migration route for many species of birds.
Mr. Young said that in the future, the city would also update building regulations to require new structures to have windows that are treated to reduce the incidence of bird collisions. "While it's impossible to make windows totally collision-proof, they can be treated to reduce the likelihood of collisions," he said, adding that John Abbott College's new science building was constructed with such windows.
* Cat control
Another criterion is the control of feral cats. "We do have a feral cat problem in Ste. Anne's," Mr. Young said. "This is a college town, and students often leave their cats when they move out. We've made it mandatory to have a licence for a cat, and the animal must be sterilized. Cats are bad for wild-bird populations."
* Habitat protection
Nature Canada also requires candidates for Bird Friendly City status to conserve land for bird habitats. "This was a harder fight for us because it required us to preserve land in the l'Anse à l'Orme area that was owned by developers," Mr. Young said, adding that lobbying higher levels of government eventually resulted in the preservation of that strip of greenspace.
The city has also positioned birdhouses for nesting throughout its territory.
* Education
A Bird Friendly City must offer community education about birds. Mr. Young says that the Ecomuseum Zoo, Morgan Arboretum and McGill Observatory all offer such outreach. "They all brought something to the table," he said.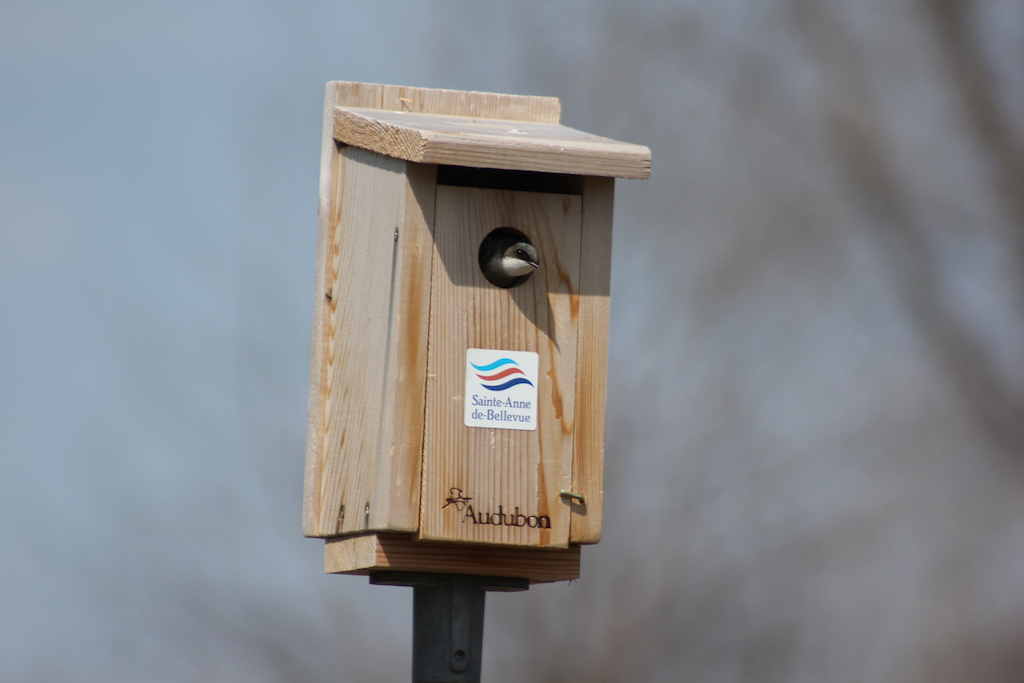 * Bird team
The designation requires the city to have a bird team that oversees and coordinates bird-conservation projects. Sainte-Anne-de-Bellevue already has such a team. The city will provide Nature Canada with a status report each year. One upcoming project will be a public consultation on naming a town bird.
Mr. Young says his interest in birds was ignited when he was a Boy Scout and his Scout leader was McGill University's well-known ornithologist David Bird. "The troop spent a lot of time in the Arboretum and l'Anse à l'Orme, bird-watching," he said. "When the CBC wanted to interview a birder, Bird Protection Quebec suggested me because I wasn't the typical old person that people associate with birding."
"What a great tribute to Sainte-Anne-de-Bellevue that has such a long and animated history of being ecologically aware and supportive of conservation initiatives so that our wildlife, including birds, could be safeguarded for the benefit of future generations," Mayor Paola Hawa said in a statement. "We are lucky to have had the Morgan Arboretum and the McGill Bird Observatory on our territory because they have not only educated local people about birds but also contributed to important scientific research that has benefitted the whole world. I thank Nature Canada for recognizing Sainte-Anne-de-Bellevue with this Bird Friendly City certification and supporting our efforts to make the municipality become safer for wild birds."
This Saturday, Ste. Anne's bird team will organize the planting of 300 fruiting shrubs and 100 fruiting trees, which provide food to many bird species. They'll be planted adjacent to the city's bike path along Ste. Marie Road. "We've chosen such plants as high-bush cranberry and serviceberry," Mr. Young said. "We need a few more volunteers to help us plant."
Nature Canada reports that in the past 50 years, North American bird populations have declined by more than 25 per cent. Three billion birds, including common species that live in Canadian towns and cities, are gone.
---
Volunteers who can help the bird team plant trees and shrubs on Saturday, May 28 are asked to arrive at the corner of Chemin des Pins and Ste. Marie Rd. at 8 a.m.