Municipalities across the West Island boast public horticultural installations that we love and appreciate. Here's a look at a few of them.
---
Gardening writers have often given short shrift to what are described as "municipal bedding schemes." With their origin in the Victorian age, those seas of annuals (think masses of garish petunias not artfully arrayed) around municipal buildings were often dismissed as unimaginative by serious horticulturists.
But we want to give a tip of our straw gardener's bonnet to West Island municipalities that have created some exquisite public gardens, which would impress the most jaded horticulture authors. Look around this summer and appreciate the work done by the horticulture departments in your municipality. Here's a selection of public plantings that our cities created for the 2021 gardening season.
---
SAINTE-ANNE-DE-BELLEVUE
These large flowerpots in front of the Sainte-Anne-de-Bellevue city hall are a success on various levels. Visually, their verticality—thanks to the towering canna lilies—echoes the adroit lines of the portico's support pillars. And the less-is-more restraint of the colour palette (orange, white and lime-green) is elegant.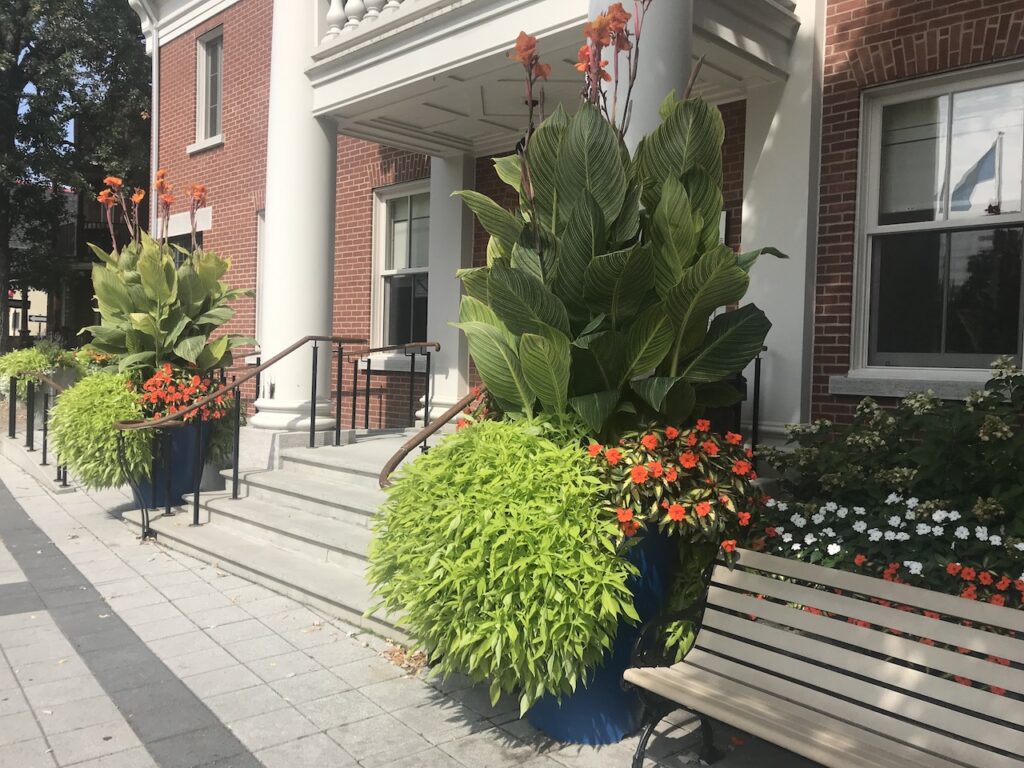 ---
PIERREFONDS-ROXBORO
The borders by the Pierrefonds Library and Borough Hall capture our attention with their sinuous shape and harmonious colour combination of blue and pinks. The serpentine swirls provide an appealing contrast to the architecture's linearity.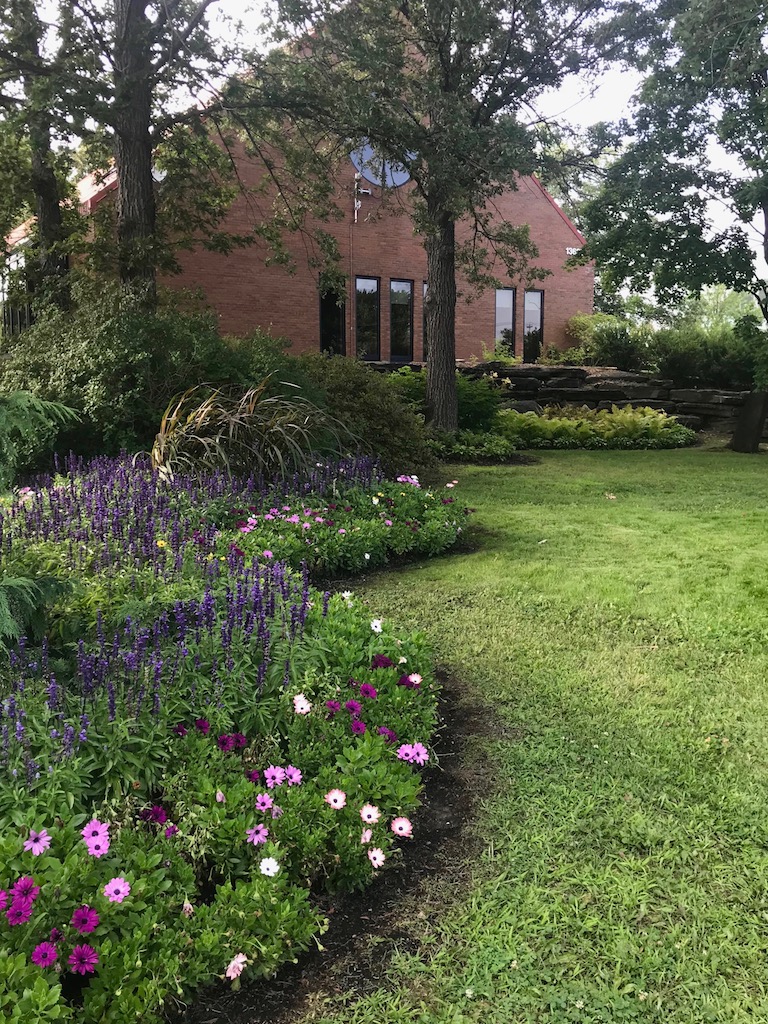 ---
HUDSON
Turf the turf and plant flowers instead. Perennials and annuals happily coexist in this little border that softens the lines between a parking lot and the public sidewalk on Main Road in Hudson. And the wood bench makes it a lovely place for repose.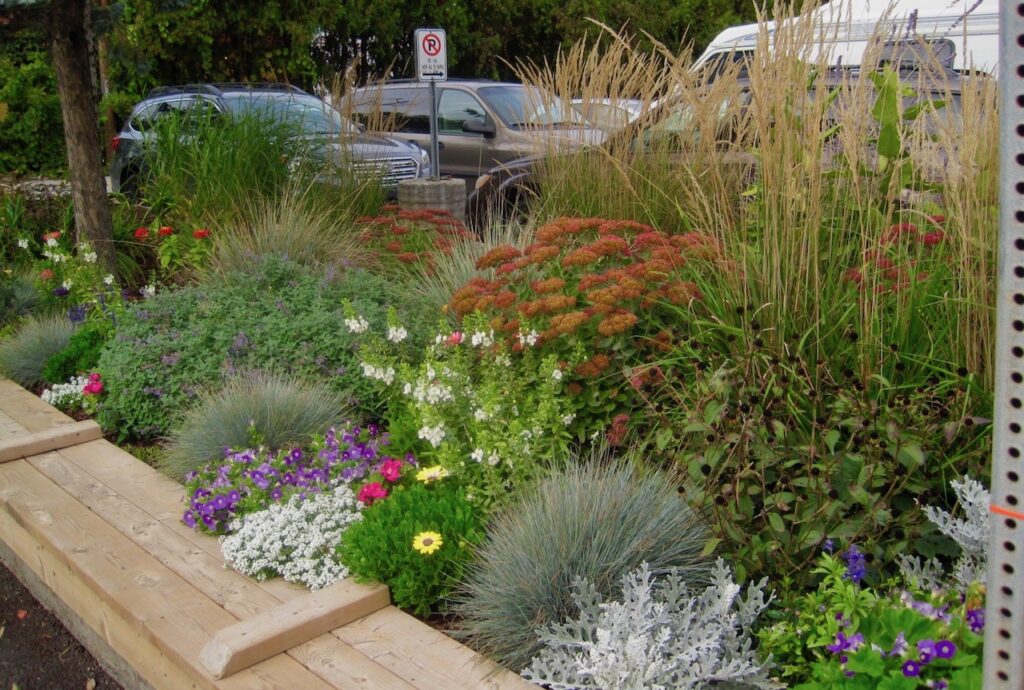 ---
DOLLARD DES ORMEAUX
Utilitarian spaces can be fabulous rather than functional. A case in point is this striking border that softens the space between the chalet and the parking lot at Lake Road Park in Dollard des Ormeaux. The pink zinnias and yellow marigolds add a dash of colour while grasses provide texture. There is nothing utilitarian about this beauty.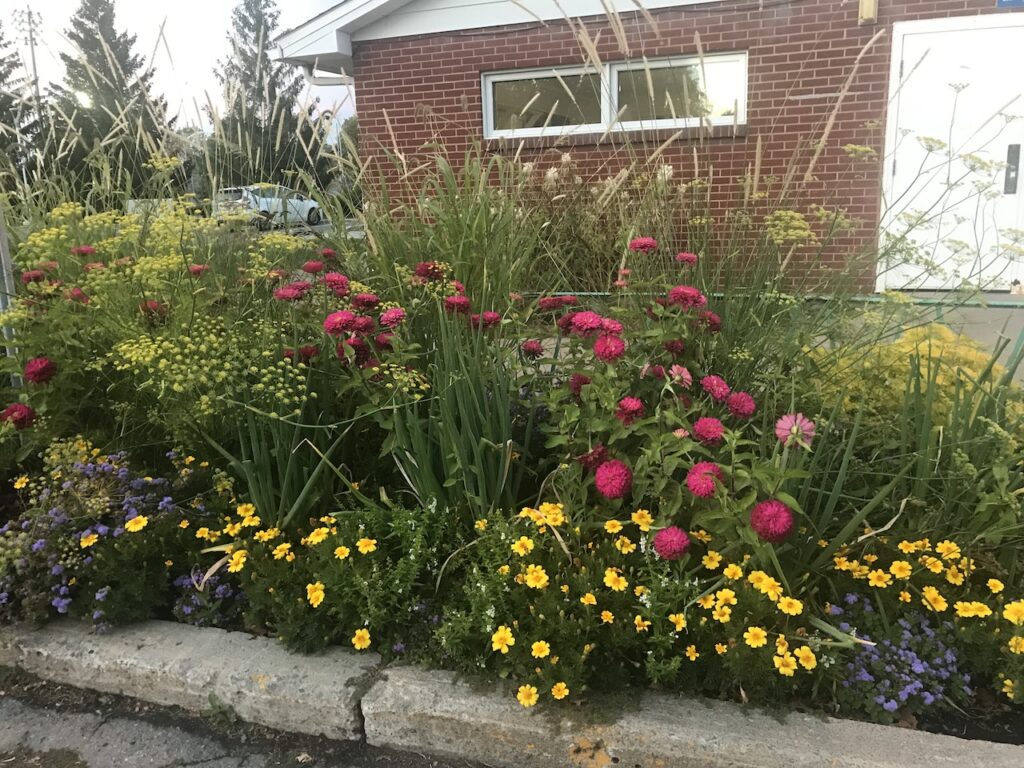 ---
BEACONSFIELD
Plantings of daylilies, spireas, grasses and hydrangeas soften the edges of a public sidewalk on Beaconsfield Boulevard in Beaurepaire Village. A young locust tree offers the promise of future dappled shade.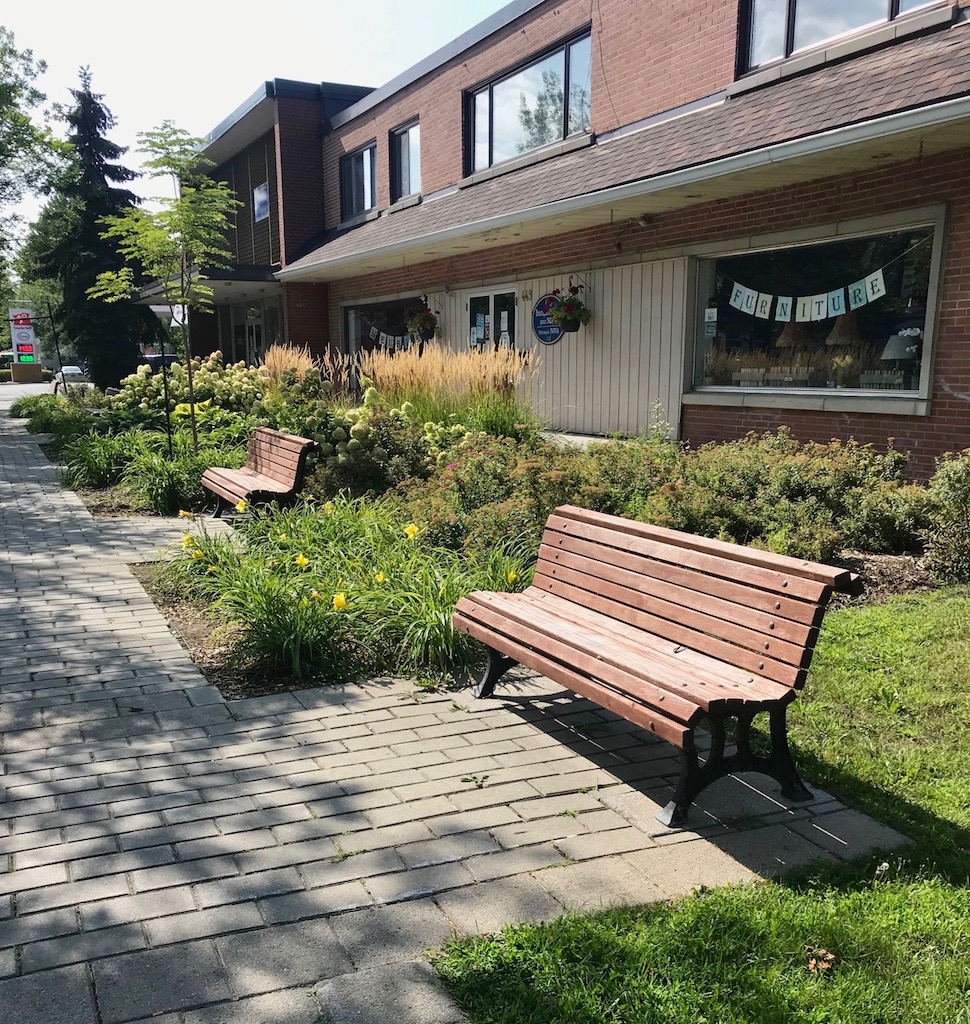 ---
DORVAL
This spherical-shaped bed in front of the Sarto Desnoyers Community Centre in Dorval welcomes visitors with vibrant colours and complementary shapes—rounded and spiky.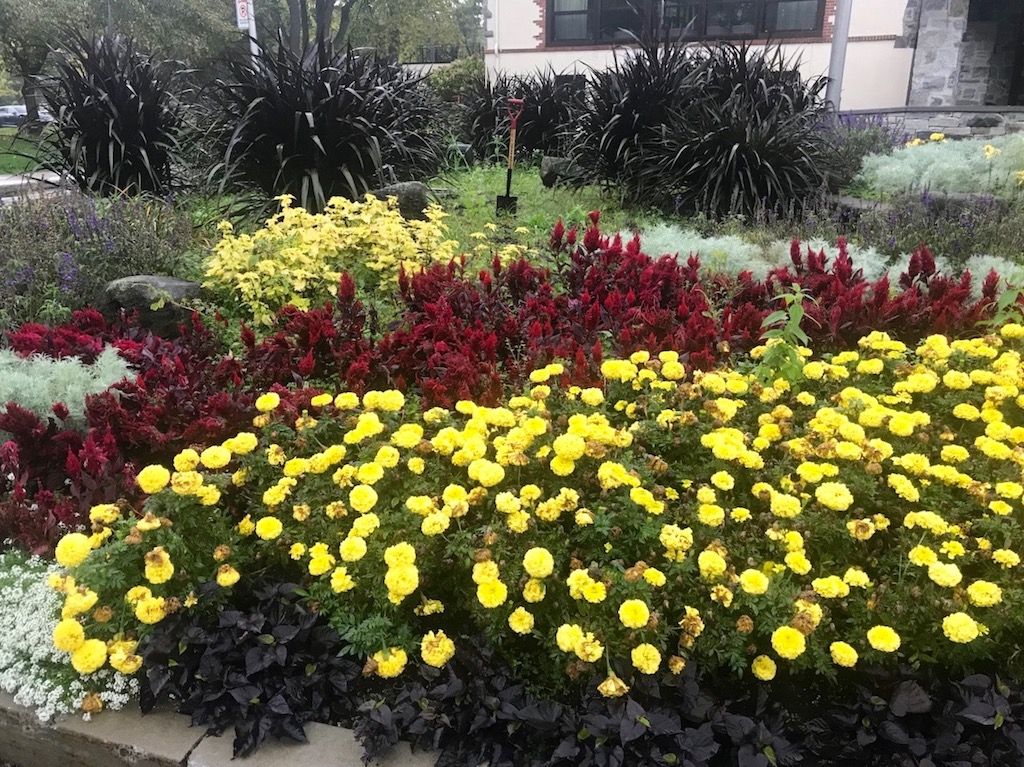 ---
POINTE-CLAIRE
Small gardens can mitigate heat islands. When the city of Pointe-Claire rebuilt Cartier Avenue, it created a series of these delightful flower beds within the sidewalk on the road's west side. Spring plantings give way to combinations of summer plants as the season progresses. It's impossible to walk past them without being charmed.