As part of the federal government's plan to plant two billion trees across Canada in the next decade, this municipality is reforesting various areas in its territory.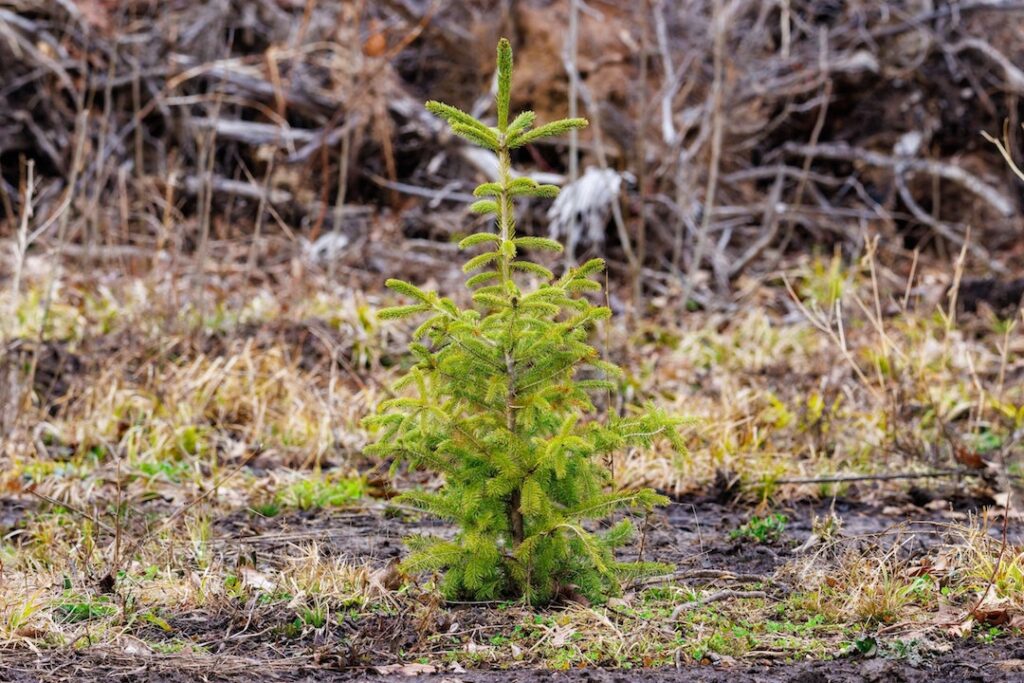 ---
The city of Vaudreuil-Dorion will plant 11,000 trees this autumn in a vast reforesting program.
For the past seven years, the city's annual planting of trees on public land has numbered between 500 and 600. However, this year's extraordinary number of plantings will achieve several objectives, including the replacement of ash trees that were destroyed by the emerald ash borer. "The loss of ash trees here was terrible," says Vaudreuil-Dorion's director-general, Olivier Van Neste. "During the 1960s and '70s, many ash trees were planted in our parks. They were the perfect trees for municipalities. They were fast-growing and salt-resistant."
Mr. Van Neste said that the city tried to save its ash trees by applying preventative treatments. "It gave us a couple of years, but the trees were getting dangerous," he added. In Valois Park, for example, some 250 new trees will replace those that have died.
One lesson learned from the devastation of the public ash trees, he said, was the folly of planting a single variety to create what was essentially a monoculture. By contrast, this autumn's plantings will include a variety of trees: spruce, maple, hemlock, hornbeam, birch, pine, cherry, hackberry, butternut hickory and serviceberry.
Among the areas throughout the city that will receive new trees are the following:
* A former nine-hole golf course that the city bought two years ago and will reforest as Parc Nature Harwood.
* Overpasses on Highway 40 that are currently grassed, requiring mowing twice a year.
* Bermed areas that separate residential areas from neighbouring industrial and commercial districts. "It's better for noise reduction," Mr. Van Neste said.
* Various city parks, including Parc Valois.
As part of the federal government's 2 Billion Trees program—which aims to address the crises of climate change and biodiversity loss—the city of Vaudreuil-Dorion has applied for funding from Ottawa. Planting of the 11,000 trees is expected to continue until mid-November and will be executed by contract workers. City employees have been busy staking the spots where the trees are to be planted.
In recent years, the city also planted a tree on the municipal land in front of each home that lacked one in the front yard. "We completed that in 2015," Mr. Van Neste said.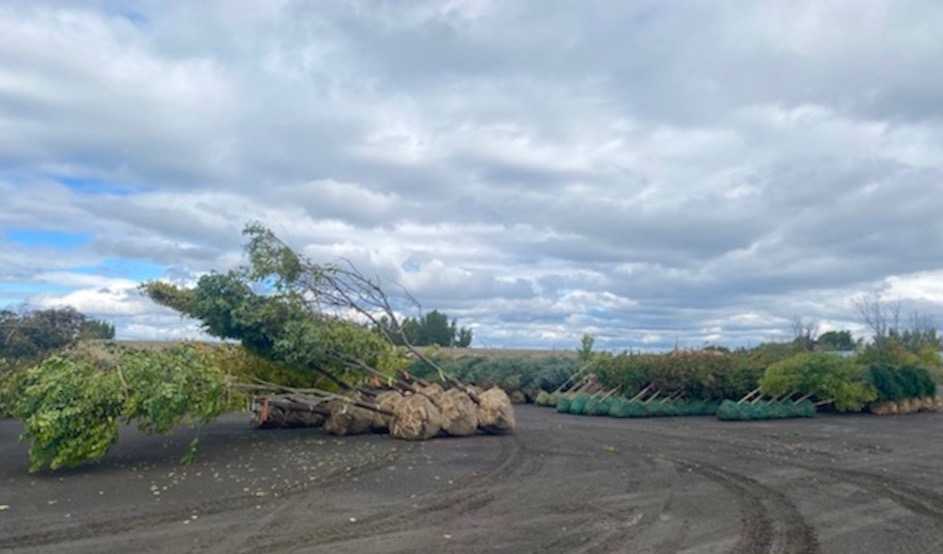 ---
Another project designed to bring local awareness to environmental questions is a water-consumption gauge on the city's website. Residents can check the homepage to learn the level of water consumption in the previous 24 hours.
Consumption is measured in cubic metres of water. A cubic metre is equivalent to 1,000 litres. There are four consumption categories: normal, acceptable, high and excessive.
Mr. Van Neste says the city installed the information on its website two years ago to advise residents of how much water they consume. "The main issue was the watering of lawns during the summer, which doubles the city's water consumption," he said. "We're trying to educate people, to help them realize what it means to use that water. We have the capacity to produce water for 60,000 people." The current population of this fast-growing municipality is approximately 42,600, or double the 2001 population level of 21,300.
The city will set up a similar gauge to advise residents of the level of garbage they put out at the curb, Mr. Van Neste said. "We need to reduce our garbage output. We plan to report on it week by week."