How a condo was sold during the pandemic without any visits from buyers.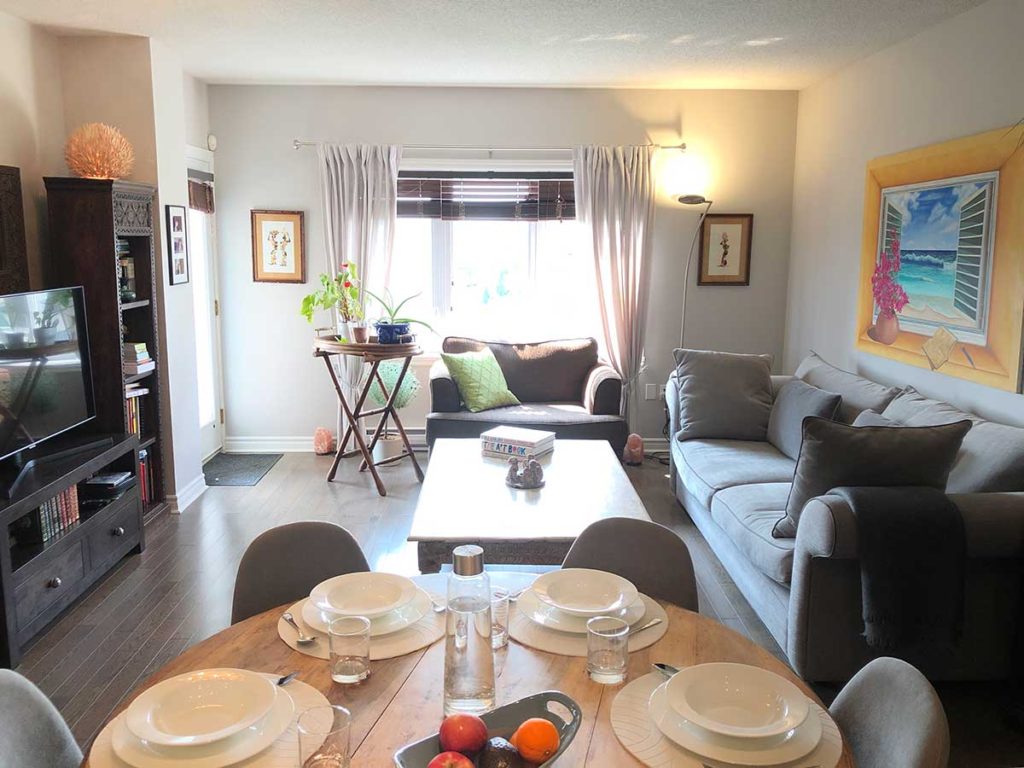 Selling and buying real estate became a complex practice during the COVID lockdown of 2020. As people hunkered down, eschewing social contact, the thought of welcoming strangers to visit their homes for sale, caused fear and anxiety.
Gabrielle Grawey found a way to sell the condo she was living in without a single visit from buyers.
Ms. Grawey was looking for a rental apartment when she found the condo in 2018. "It was owned by a young couple who had two babies and had outgrown the 700-square-foot space," she says. "They didn't want to sell the condo though; they wanted to rent it. As soon as I walked into the place, I loved the open space."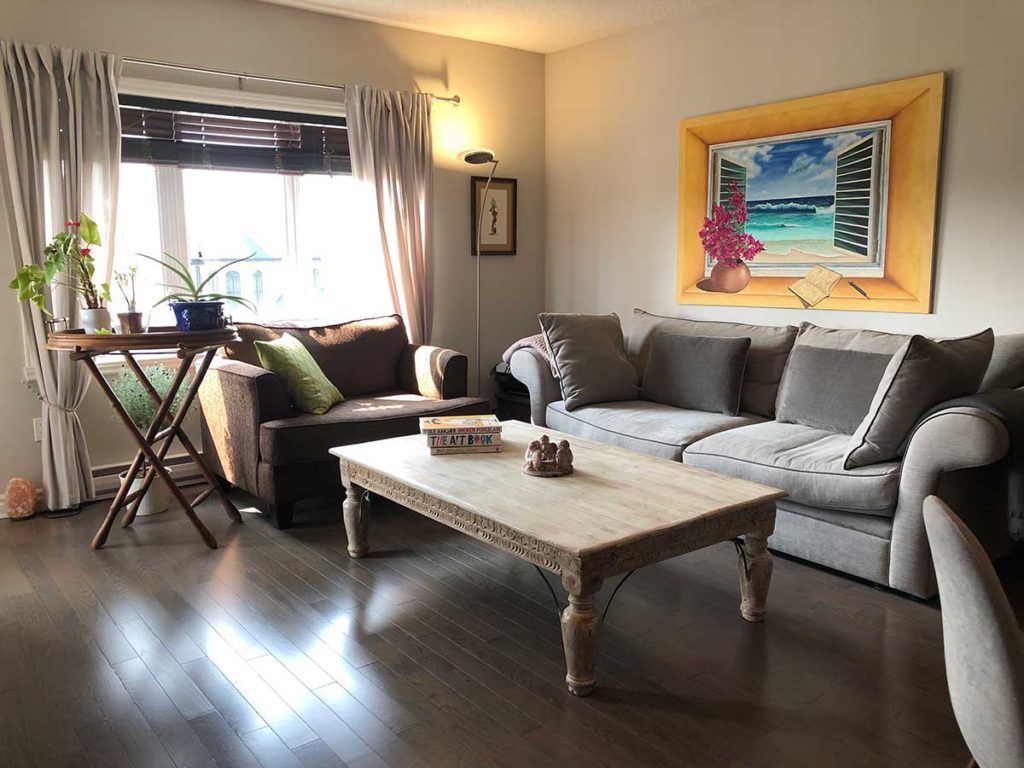 The owners painted the condo and Ms. Grawey moved in. An interior designer and stager, she filled the space with her beloved furnishings, books and artwork. She also transformed one of its two bedrooms into an art studio, where she paints.
She renewed her lease at the end of 2019, and learned three weeks later that the owners wanted to sell the condo. "They gave me first refusal to buy it, but I didn't want to buy property at that time," Ms. Grawey says. "So they hired a real estate broker and put the condo up for sale, to be marketed to people looking for investment properties."
In the summer of 2020—at the height of the pandemic—Ms. Grawey was advised that potential buyers would begin visiting the condo. "The broker suggested we choose one day each month for visits," she says. "This caused me a lot of anxiety. I was very much at risk for COVID 19. The owners wanted to take me to the Régie (the provincial Tribunal administratif du logement) because they said I was not being compliant. I went to the Régie myself and they told me I was in an awkward situation. They gave me an appointment for mediation, which the owners agreed to. But then, the owners cancelled the mediation."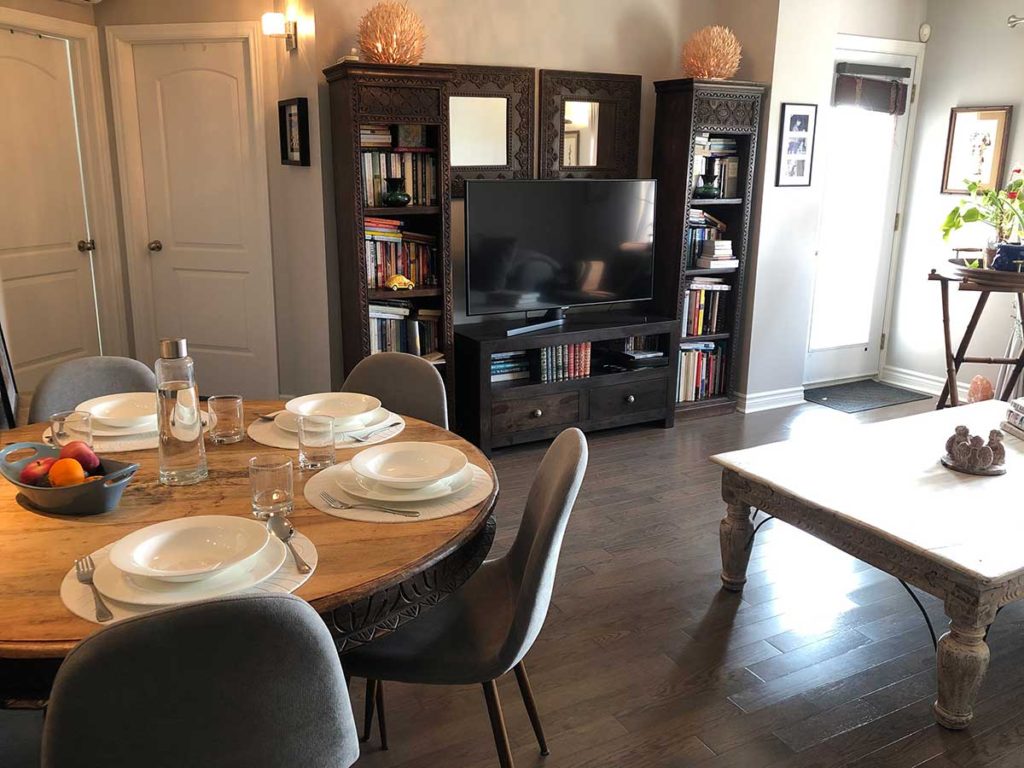 So Ms. Grawey suggested something else . . . something that could potentially sell the condo without visits from buyers. "Lucky for them, I'm a designer and stager," she says. Having staged many homes for real estate brokers, she knew which elements would make the space appealing to buyers. "I staged the condo and took photos. I also shot a video for a virtual tour."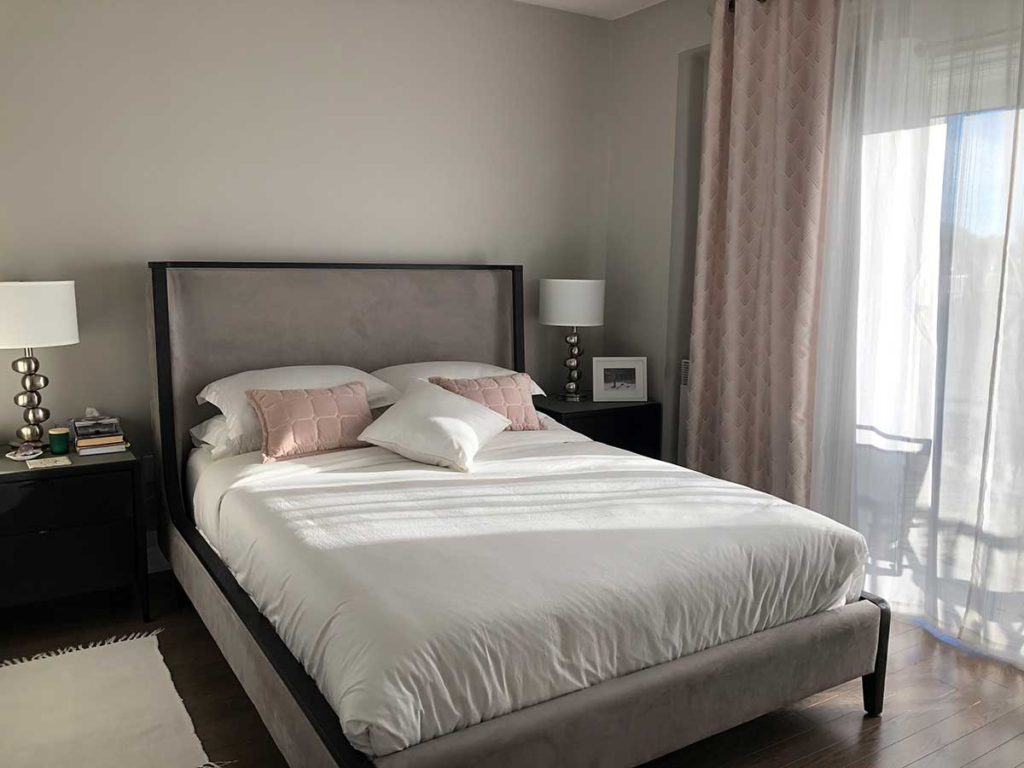 The condo was on the market for only 17 days before it was bought, sight unseen, by a new owner seeking a real estate investment. And not one visit occurred. "This is the value of staging," Ms. Grawey says. "When you're living in a home, you don't notice the stuff anymore. Staging removes all the superfluous items and leaves simplicity in its place."
Gabrielle Grawey is a stylist and designer. www.gabriellegrawey.com — 514-501-9574 — gaby@GabrielleGrawey.com