Gardeners who germinate plants under indoor lights enjoy the fruits (and vegetables and flowers) of their spring labours throughout the season.
Many gardeners love buying potted plants at garden centres, transplanting them into their landscapes and watching them grow. Then there's another kind of gardener: the one who sows seeds indoors during the late winter and early spring and diligently cares for the little seedlings—many of them—until they can be safely transplanted outdoors. It's a lot more work but the payoff, say these gardeners, is worth the effort. Here are the stories of three "start-from-seed" gardeners.
---
CHERYL'S FORTUITOUS FIND
Pointe-Claire resident Cheryl Cornacchia was thrilled to find a seed-starter greenhouse last year for less than $50. "I had tried growing plants from seeds in 2020 but wasn't successful," she says. "The seedlings were in trays throughout the house, and I had to keep moving them around from room to room to catch the light. Without grow lights, they were spindly, reaching for the light."
After buying a four-tiered greenhouse, she began the germination process by placing seeds in moistened paper towels. "They all germinated," Ms. Cornacchia says. "It was 100 per cent germination. I delicately transplanted them into seedling trays and put them onto the tiers in the mini greenhouse."
Grow lights ensure that the seedlings receive 12 hours of light daily and, she says, the regulated temperature inside the greenhouse assures sufficient warmth. Once the seedlings were more mature, they were transplanted into pots to await their new life outdoors in the garden.
Among the plants that Ms. Cornacchia sowed are several varieties each of kale, lettuce, and radishes, in addition to pole beans, yellow beans, carrots, beets, cherry tomatoes, bok choy, mesclun, potatoes, rapini, tatsoi, and round cucumbers. The greenhouse, she adds, affords room for all of them while being "space-economical."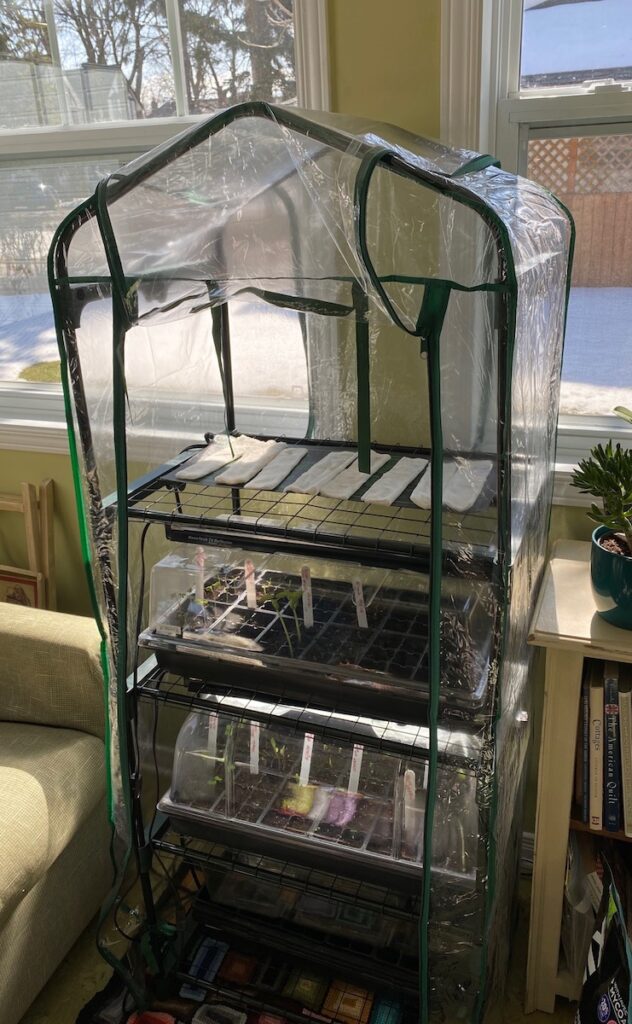 ANGELO'S LOCKDOWN LANDSCAPE
Angelo Pace had never gardened before 2020, when the pandemic and lockdown gave him an opportunity to acquire new interests. "I've always loved cooking, so I got into baking sourdough bread and pizza dough, and in May decided to start a garden," he says.
Not knowing anything about horticulture, the Roxboro resident got busy educating himself about everything from building raised-bed frames to cultivating vegetables. "I basically learned how to garden by watching YouTube videos," he says. "And I researched and learned how simple it is to make raised garden beds, although it was difficult to find wood at that time."
He built two raised beds and bought seedlings through online garage sales. Among Mr. Pace's first crops: cucumbers, beans, zucchini and tomatoes. "The plants grew like mad," he says. "The tomatoes reached a height of 10 feet." However, marauding squirrels sent this gardener back to the hardware stores to get chicken wire, bird netting and galvanized steel supports.
Buoyed by his success, Mr. Pace started another garden in 2021, this time by sowing seeds indoors in March. "I used egg cartons and jiffy pods," he says. "I positioned them in the living room, where there's full sun." Among this year's seedlings: tomatoes, sweet peppers and basil. "I'm also going to create a makeshift greenhouse outdoors," Mr. Pace says.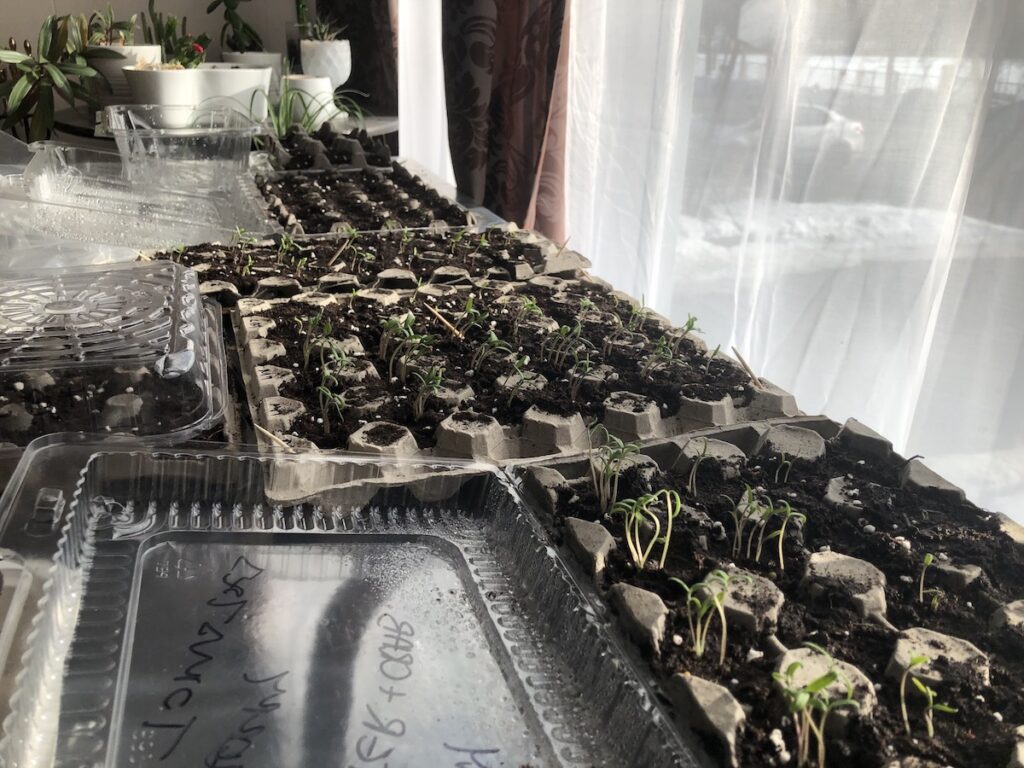 MARY'S ANNUAL RITE OF SPRING
Mary McBride has been sowing seeds under lights since the late 1990s. It started when her dad built her a seed-starter. Then, her sister-in-law gave her another one. "And my mum gave me hers when she moved from a house to an apartment," Ms. McBride says.
Every winter, the Hudson gardener studies seed catalogues to determine which plants she'd like to grow. And as a member of the Ontario Rock Garden & Hardy Plant Society and the Alpine Garden Society, she's received many packages of seeds. "Over the years, with experience, I've learned which are easy to germinate and which aren't," she says. "Some plants will germinate in a week, some in a month and some in a year. But it's not as difficult as it sounds. It's like bringing up children. You have belligerent ones and obedient ones."
Ms. McBride relishes the challenge of germinating plants that most people would eschew. Agapanthas, for instance ("I started the seed in 2010 and it took five years to bloom"), eryngium, and clematis. When the difficult-to-sow varieties refuse to germinate, she doesn't give up. "I just keep trying," she says.
She also enjoys the thrill of growing such easy-to germinate varieties as Benary giant zinnias. "They don't like to be root-bound so have to be planted in the garden as soon as they start to grow," she says.
Despite the fact that she has several seed-starters thanks to her relatives, Ms. McBride used only two last year: one in her basement and one in the laundry room. They hold the promise of the season ahead.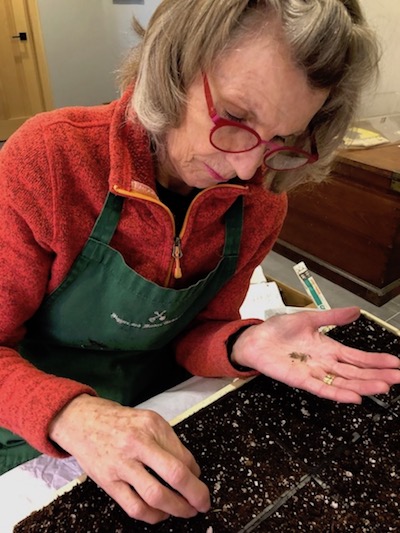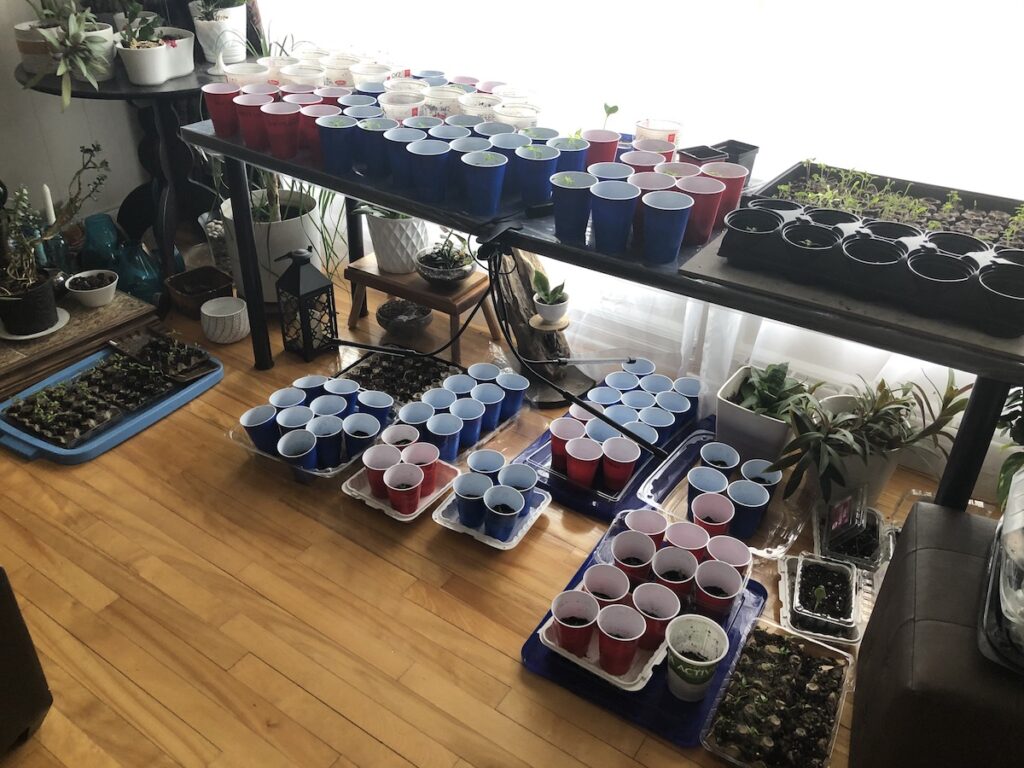 West Island Home & Life will look in on these three gardeners later this season to see how their gardens grow. Watch this space.