Dedicated volunteers at the Garden at Fritz cultivate fresh produce every year and donate it all to three West Island food banks.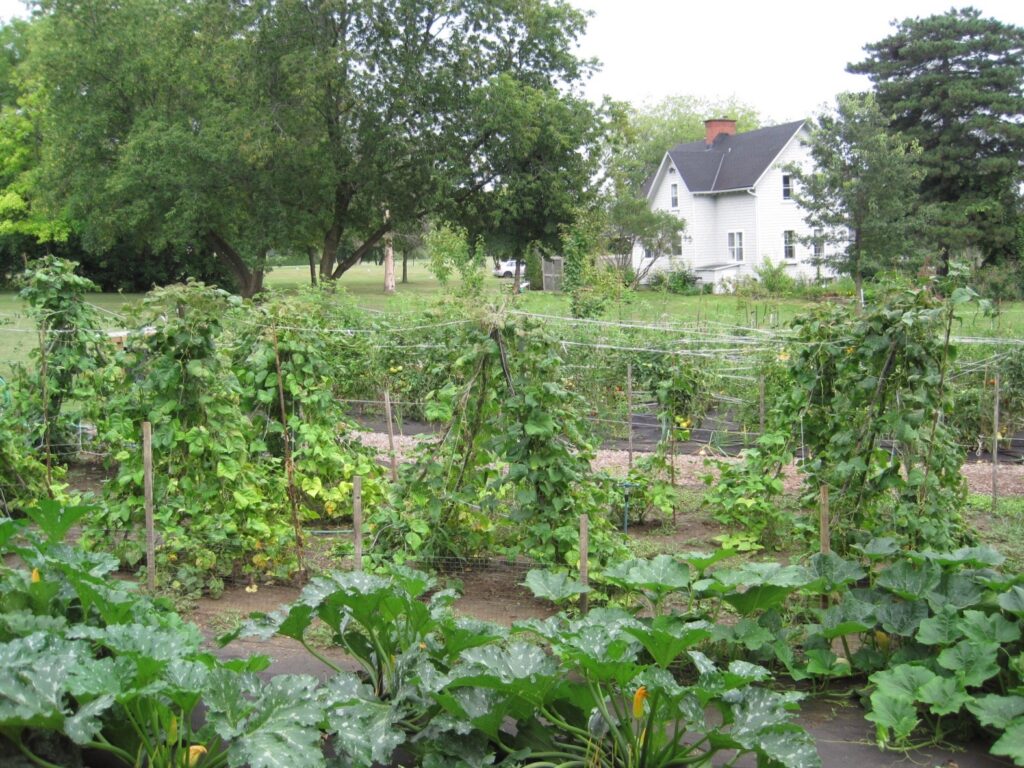 Anyone who doubts the power of a small group of people to do good for a large group of people should meet the volunteers at the Garden at Fritz. Throughout the growing season, these 12 dedicated souls plant, nurture and harvest a variety of organic vegetables and fruit that are all donated to West Island food banks
The community garden, which is on land surrounding Baie d'Urfé's Fritz Community Centre, is officially named the Fritz Farm Youth Gardening Program. When it was launched eight years ago by former town councillor Brian Manning, its aim was to teach the community's youth to grow food. "These days, it's rare to have kids working on the project," says the garden's volunteer director, Richard Gregson. "But it's still open to anyone who wants to come and work on it."
It's appropriate that the garden—which comprises two vegetable patches measuring a total of 800 square feet, and a three-year-old orchard—is in the location of a former farm owned by the late George Fritz. As recently as 65 years ago, it was a working farm with animals and crops, leading Richard to joke about the quality of the well-manured soil in the space that was once a dairy barn.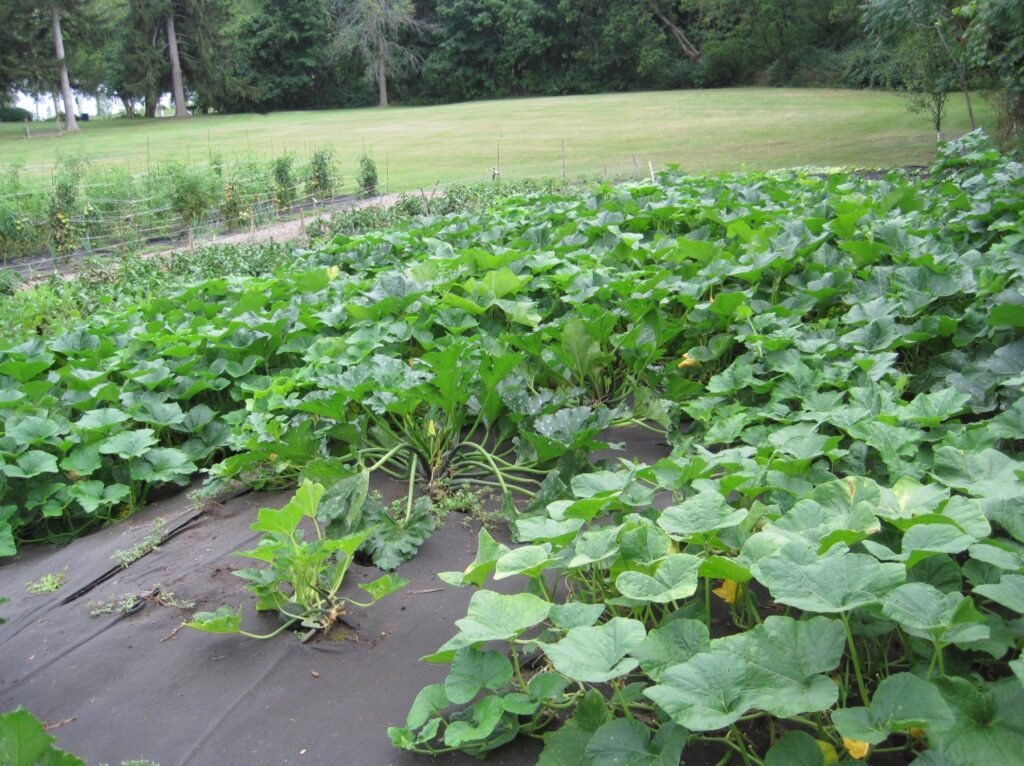 All of the produce grown, he says, is donated to three West Island food banks: On Rock in Pierrefonds, the West Island Assistance Fund in Roxboro and the West Island Mission in Pointe-Claire.
Preparing the site begins in the spring when the soil is dry enough to plough. "We have a corner in the Macdonald College greenhouses where we start seeds," Richard says. "There is also a family in our community with children who started a lot of tomato plants for us this year. Everything is grown from seed."
A dozen regular volunteers are joined by a few extras when there are large tasks. "The plants determine what needs to be done and who comes to help out," he says, adding that growing and caretaking takes place on Saturday and Wednesday mornings while harvesting chores are done in the early-morning hours of Monday and Thursday. All of the produce is delivered to the food banks on the same morning that it's picked.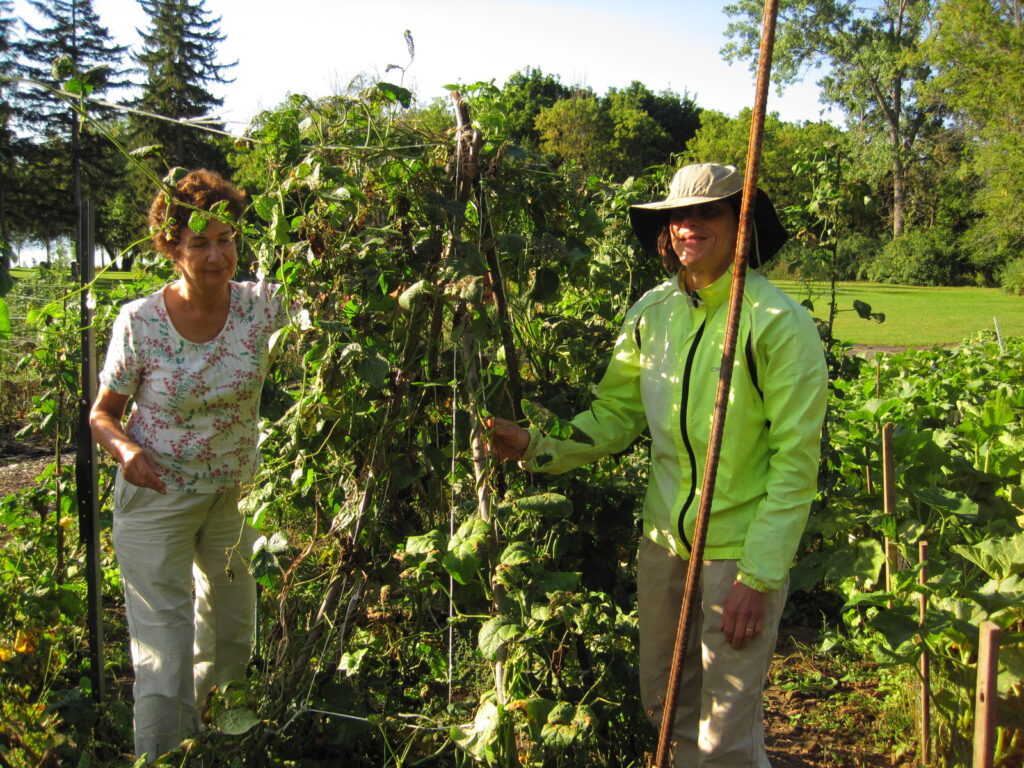 In 2019, the organization planted about 50 fruit trees—apples, pears, apricots and peaches— with the assistance of federal government tree-planting grants. "The trees are traditional, hardy species that have been developed here," Richard says.
This year's addition to the garden is an outdoor washing station, made by a student employee and his father; it enables volunteers to rinse soil from produce before shipping it. "I found a photo of a vegetable-washing station on the Internet," Richard says. "I got the sink from our town's buy-nothing group."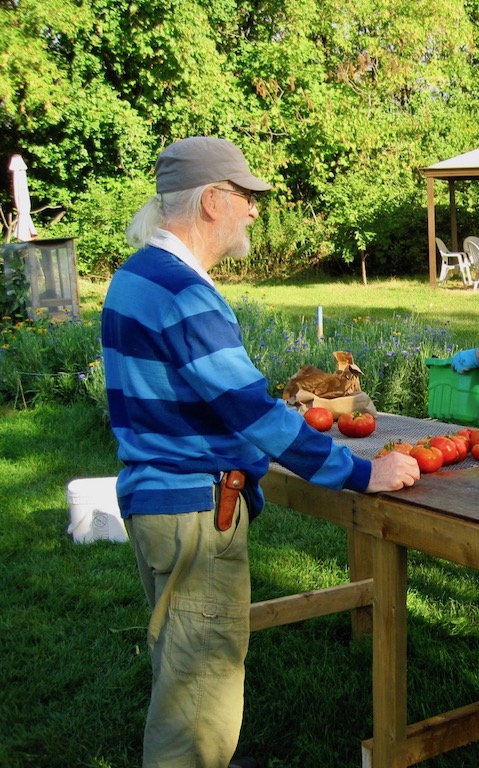 ---
The 2021 growing season produced a wide variety of vegetables, and even some fruit from the young orchard. Here's how much produce—measured in pounds—a dozen people produced: Tomatoes: 1,176 pounds; beans: 202; squash: 906; cucumbers: 113; onions: 63; zucchini: 732; eggplants: 124; peppers: 201; donated apples: 226. The retail value of the produce was $8,882.
The power of a small group of people to do wonderful things for the many should never be underestimated.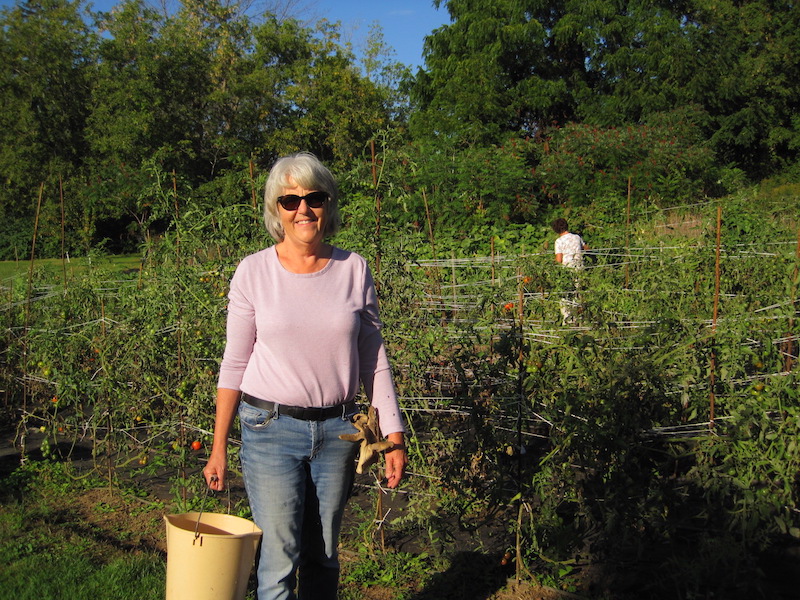 ---
For more information about the Fritz Farm Youth Gardening Association: www.gardenatfritz.com.