There's a limbo period between the end of autumn (brightly coloured leaves) and the beginning of winter (snowy white). It's cool, grey and damp. Nevertheless, November is still a good time to go out and enjoy nature.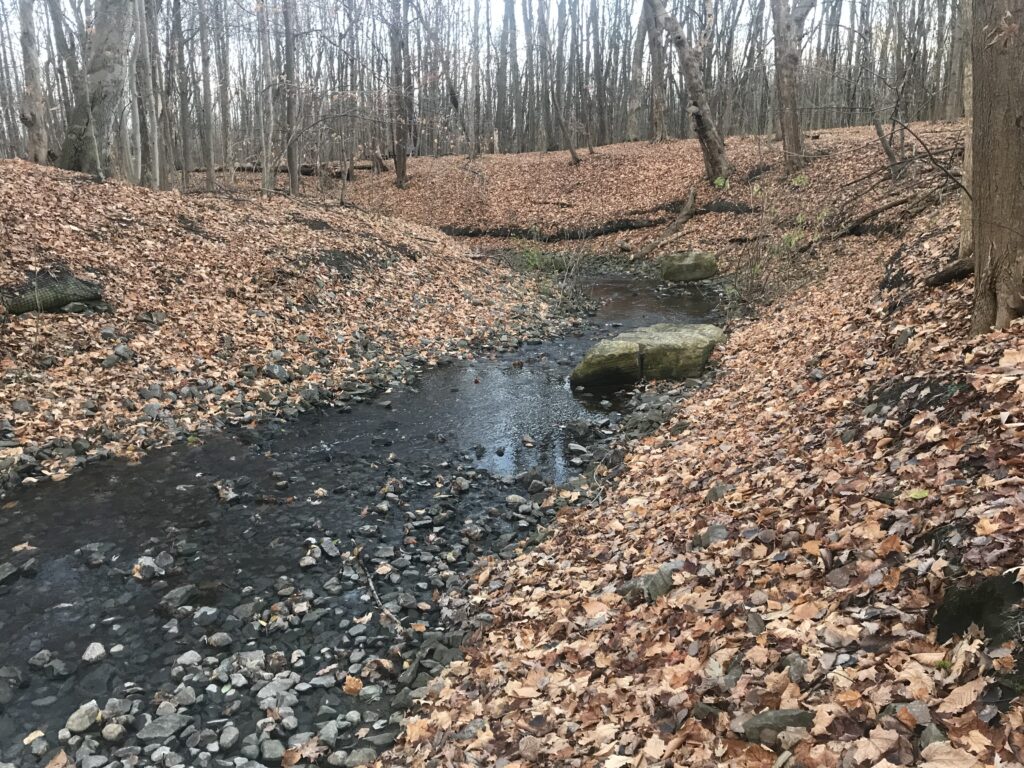 ---
It's called the shoulder season: The weeks that bridge autumn and the winter solstice. Many people stay indoors at this time of year. However, the shoulder season is an excellent time to get out and enjoy the outdoors. Here are nine easily accessible greenspaces in the West Island that nourish body and soul.
---
Morgan Arboretum
The Morgan Arboretum covers 610 wooded acres at the western end of Montreal Island, straddling Senneville and Sainte-Anne-de-Bellevue. The Morgan family donated the land in 1945 to McGill University's Macdonald campus, which manages it. The 20-kilometre network of trails can be enjoyed in all seasons. Visitors can pay a daily fee or buy an annual subscription that allows year-round access. Botany buffs enjoy the Arboretum's natural forest ecosystems as well as its plantings of native and non-native trees. There's wildlife, too, including migratory birds. This is the season to see them.
Where: Macdonald College campus, 150 Pine Rd., Ste. Anne de Bellevue.
---
Cap-Saint-Jacques Nature Park
It's bucolic, quiet, and off the beaten path. So it's easy to forget that the Cap-Saint-Jacques Nature Park is on the Island of Montreal, surrounded by suburbia. It boasts 5.6 kilometres of hiking trails that wend through forest and meadows. Some skirt the shoreline of Lake of Two Mountains, offering spectacular views. There is a cost for parking. The park opens at 7 a.m., making it an excellent venue for morning folk.
Where: 20099 Gouin Blvd. W. Pierrefonds.
---
Les Sentiers de l'Escapade Rigaud
We love this network of trails that wends its way through the forests around Rigaud.
It's delightful in all seasons. There are eight access points to the trails with plenty of free parking. The Town of Rigaud, which maintains the network, offers information about l'Escapade on its website. Note: Some hilly terrain.
Where: See the map at www.ville.rigaud.qc.ca.
---
Terra Cotta Nature Park
You're here for a good time, not a long time. The Terra Cotta Nature Park in Pointe-Claire is a delightful 100-acre greenspace in the Lakeside Heights neighbourhood. The land—once rich in clay—was the site of the Montreal Terra Cotta and Lumber Co., which produced bricks from the 1930s through the '50s.Thanks to the lobbying efforts of a group of John Rennie High School students and concerned residents during the 1970s, the city bought the land and preserved it as greenspace. The trails cover 4.4 kilometres, making Terra Cotta a perfect spot for a lunchtime walk or some quietude after the workday. Depending on your walking speed, you can hike the trails in about 30 minutes. Bonus: Panels throughout the park describe the fauna that inhabits Terra Cotta.
Where: Several access points, including 100 Terra-Cotta Ave, Pointe-Claire.

---
Les Forestiers Nature Park
This bucolic setting is a delight for hikers who want a bit of a challenge thanks to the rolling terrain. Located in Saint-Lazare, Les Forestiers features a nine-kilometre looped trail that's used year-round. The reception chalet near the entrance offers a warm, indoor space for hikers to eat lunch, and there are washrooms. There is a fee for non-residents to use the park.
Where: 2800 Lotbiniere Rd., Saint-Lazare.
---
Bois-de-Liesse Nature Park
Wide-open spaces: the Bois-de-Liesse Nature Park straddles Pierrefonds-Roxboro and Ville Saint-Laurent, while the Bois Franc sector is in Dollard des Ormeaux. Established as a public greenspace in 1984, Bois-de-Liesse spans almost 400 acres and boasts 16 kilometres of trails, so it's an excellent locale for a long, leisurely hike. Birds and other wildlife are among the attractions, along with a hardwood forest of old trees.
Where: 9432 Gouin Blvd. W., Pierrefonds.
---
Centennial Park
Like Terra Cotta, Centennial Park in Dollard des Ormeaux is an excellent place for a hike when time is limited but the soul is calling for communion with nature. Some 2.7 kilometres of trail loop around a manmade lake, created as a reservoir for storm water. There's some hilly terrain and a genuine sense of escaping from suburbia thanks to the forest that covers the 120 acres.
Where: 2983 Lake Rd., Dollard-des-Ormeaux.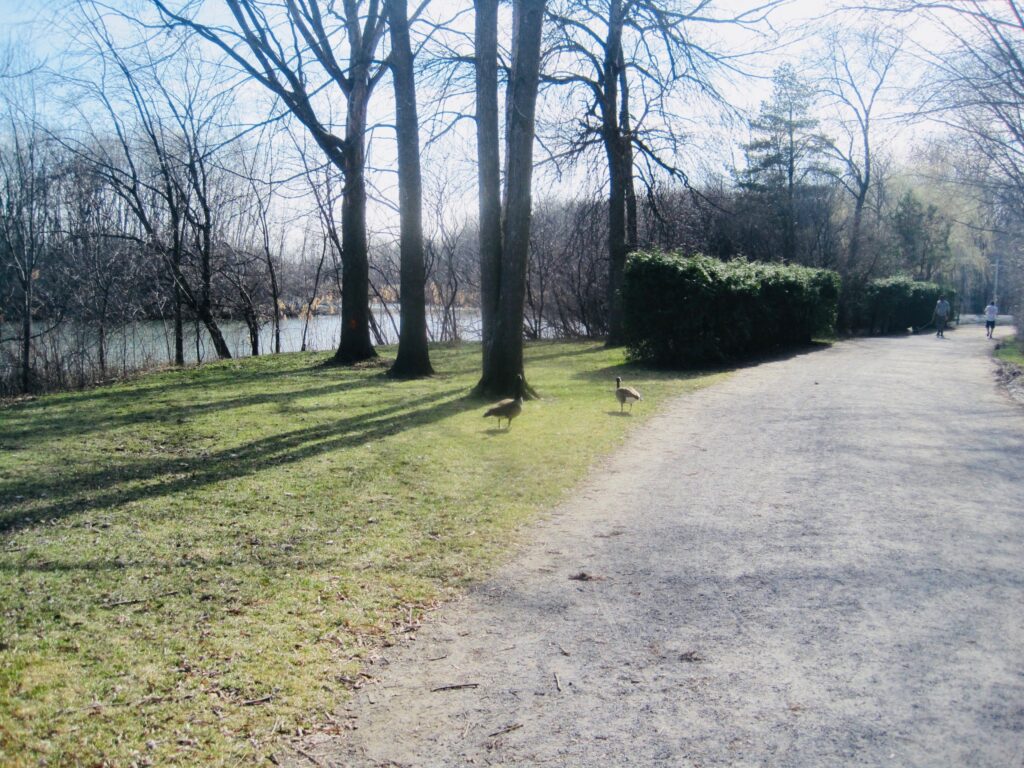 ---
Tourbière-du-Bordelais Nature Park
A wetland in the Saddlebrook neighbourhood of Saint-Lazare, Tourblière-du-Bordelais Nature Park features boardwalks that allow visitors to stroll above the water. This is a protected bog that has been here for 8,000 years. It's an excellent place to view rare plants that are indigenous to bog conditions along with frogs and salamanders that thrive in wet terrain.
Where: Corner of Yearling and Bordelais Streets.
---
Bois de l'Île Bizard Nature Park
Located on the northwestern tip of Île Bizard, the Bois de l'Île Bizard Nature Park borders the shores of Lake of Two Mountains and Rivière des Prairies. This is the place to see wetland fauna and enjoy the park's variety of ecosystems. There are seven kilometres of hiking trails. Washroom facilities are available daily.
Where: 2115 Ch. du Bord-du-Lac, Montreal (Île Bizard).