Your guide to the best trails in the West Island and Vaudreuil-Soulanges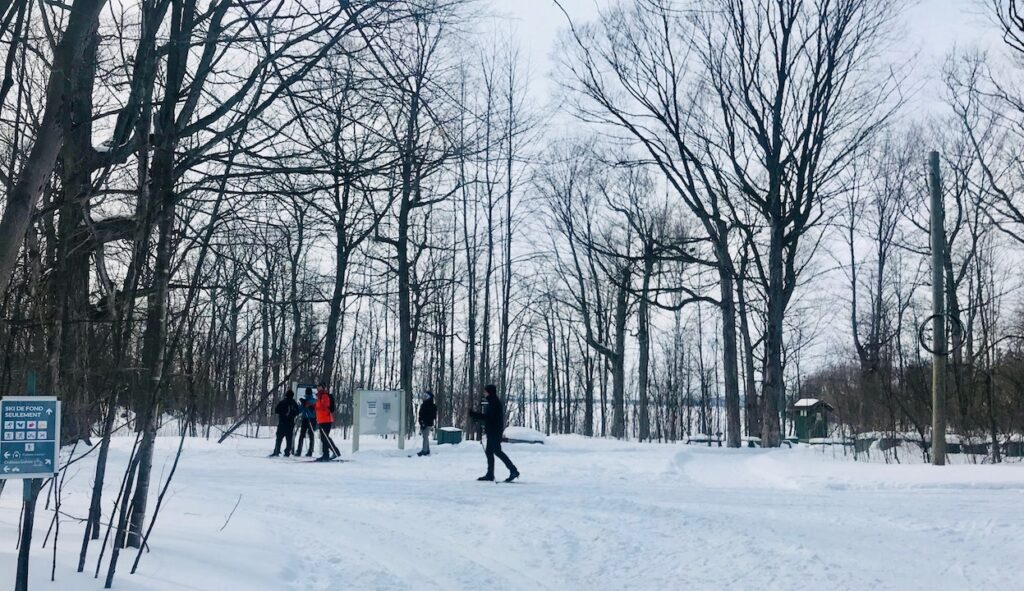 ---
Now that skiers have been given their eagerly awaited snow, it's time to go cross-country skiing. Here's where to find the best trails.
---
BAIE D'URFÉ
> Fritz Memorial Park, 20477 Lakeshore Rd., Baie d'Urfé.
This terrain is well used for outdoor concerts during the summer. Enjoy it while it's blanketed in snow.
---
BEACONSFIELD
> Various parks are accessible to skiers. They are: Angell Woods, Beacon Hill, Centennial Park, Christmas Park and City Lane by the city hall.
---
DOLLARD-DES-ORMEAUX
> Centennial Park, 2983 Lake Rd., Dollard des Ormeaux.
This is a wooded green space that features a manmade hill, created from the dredging of an artificial lake. Trails wend around the lake. It's peaceful and quiet. There's no entry fee. However, the parking lot is reserved for Dollard residents only.
---
DORVAL
> Peace Park Arboretum, 1335 Lakeshore Rd.
Flat terrain with multi-purpose trails.
> Golf Dorval, 2000 Reverchon Ave.
Maintained trails.
> Millennium Park, 230 Bord du lac/Lakeshore Rd.
Maintained ski trails and multi-purpose trails.
> Windsor Park, 1060 Dawson Ave.
Multi-purpose trail.
---
HUDSON
> The town of Hudson grooms a network of cross-country and snowshoe trails, which are accessible via the Whitlock Golf Club (128 Côte St-Charles Rd.) parking lot (Ch. du Golf) in addition to the parking lot beside Le Nichoir at 637 Main Road.
---
ÎLE-BIZARD-SAINTE-GENEVIÈVE
> Bois-de-L'Île-Bizard Nature Park, 2115 Ch. du Bord-du-Lac, Île Bizard.
Boasts seven kilometres of trails and washroom facilities.
---
KIRKLAND
> The hydro servitude from Timberlea Trail St. to Ecclestone Park in Kirkland. The terrain is flat and the activity is free.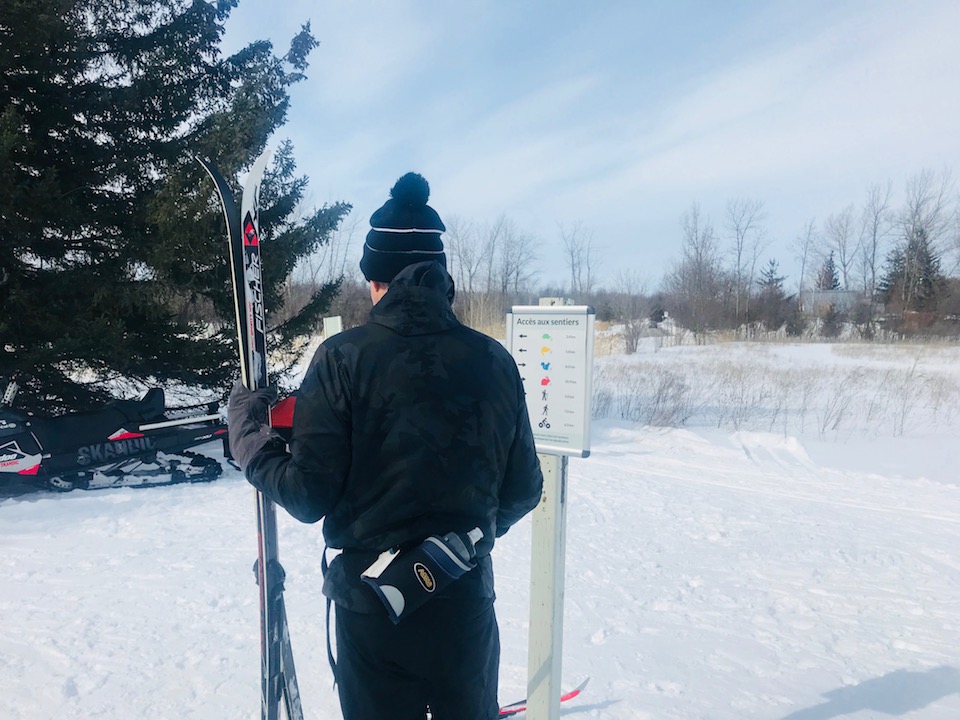 ---
NOTRE-DAME-DE-L'ILE-PERROT
> Centre Notre-Dame-de-Fatima, 2464 Perrot Blvd., Notre-Dame-de-l'Île-Perrot.
Skis and snowshoes available for rental.
---
PIERREFONDS-ROXBORO
> Cap-Saint-Jacques Nature Park, 20099 Gouin Blvd. W., Pierrefonds.
Cap-Saint-Jacques Nature Park boasts 5.6 kilometres of excellent trails that wend through forests and meadows. Some skirt the shoreline of Lake of Two Mountains, offering spectacular views. It's relatively flat. There is a cost for parking.
---
POINTE-CLAIRE
> Beaconsfield Golf Club, 49 Golf Ave, Pointe-Claire
This private club is open to the public during the winter for cross-country skiing. Trails are well marked and the terrain is flat enough to be navigable for children.
> Terra Cotta Nature Park, 100 Terra Cotta Ave., Pointe-Claire.
The Terra Cotta Nature Park is a 100-acre greenspace in the Lakeside Heights neighbourhood.The trails cover 4.4 kilometres. Lucky skiers may even spy an owl or two.
---
RIGAUD
> Les Sentiers de l'Escapade Rigaud, 15, rue du Boisé-des-Franciscaines, Rigaud.
Wooded trails that are maintained by the municipality of Rigaud, offer cross-country skiers a variety of terrains, some of it quite hilly. There are eight access points to the trails with plenty of free parking. The Town of Rigaud offers information about l'Escapade on its website. See the map at www.ville.rigaud.qc.ca.
---
SAINTE-ANNE-DE-BELLEVUE
> Morgan Arboretum, 150 Chemin des Pins, Sainte-Anne-de-Bellevue.
The Morgan Arboretum covers 610 wooded acres and boasts 20 kilometres of trails. Visitors can pay a daily fee or buy an annual subscription that allows year-round access. There's wildlife, including many birds. Admission fees for non-members: $6 for adults and $3 for children.
---
SAINT-LAZARE
> Les Forestiers de Saint-Lazare Nature Park, 2800 Ch. Lotbinière, Saint-Lazare.
This is an excellent destination for serious cross-country skiers. An extensive trail network features various kinds of terrain, including hills. There is no fee for residents of Saint-Lazare and Les Cèdres.
---
VAUDREUIL-DORION
> Harwood Nature Park, 3900 Harwood Blvd., Vaudreuil-Dorion.
This is the former Harwood Golf Club. Equipment available for rental.