This weekend's Screwball regatta at Pointe-Claire Yacht Club is dedicated to the late Peter Kelly, who gave his time and talents to sailboat racing and is affectionately remembered.
By STEPHANIE WHITTAKER — Editor, West Island Home & Life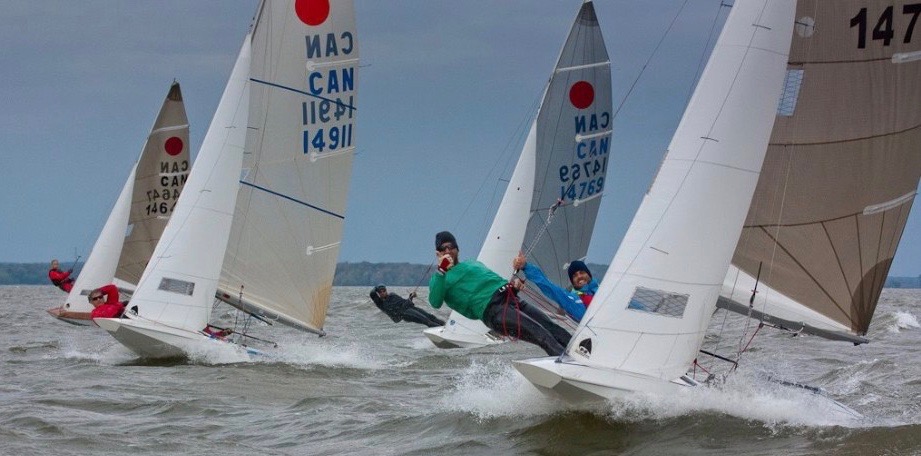 ---
Among members of the West Island's sailing community, the mention of Peter Kelly elicits smiles, happy memories, affection and hilarious anecdotes. A lifelong sailor who raced on various classes of boats, Peter Kelly was instrumental in creating racing programs for youth at the Pointe-Claire Yacht Club, and is much missed by fellow sailors.
He died in 2021 following a heart attack. This weekend, Mr. Kelly's sailing friends will honour his memory by dedicating to him a regatta known as Screwball.
For the uninitiated, Screwball is a September event at the Pointe-Claire Yacht Club for a class of racing dinghies known as Fireballs. Think of jaunty, streamlined little sports cars that go really fast and you'll get the idea; Fireballs are two-person racing boats that are built for speed rather than comfort. Pointe-Claire Yacht Club boasts the largest Fireball fleet in eastern Canada.
This weekend's (September 17 and 18) Screwball is the 36th annual such event, albeit with a two-year hiatus during the pandemic. Eight boats will compete. "It's not a huge number of boats—we've had as many as 18 in the past—but we're coming out of the pandemic," says Tom Bird, a Fireball sailor and president of the Quebec Fireball Association. "We've dedicated the regatta to Peter because he was such a strong driver in encouraging racing at our club."
Mr. Kelly, a talented graphic designer, was also known for designing a Screwball t-shirt every year; participants were given shirts when registering for the regatta. The garments became coveted collectors' items.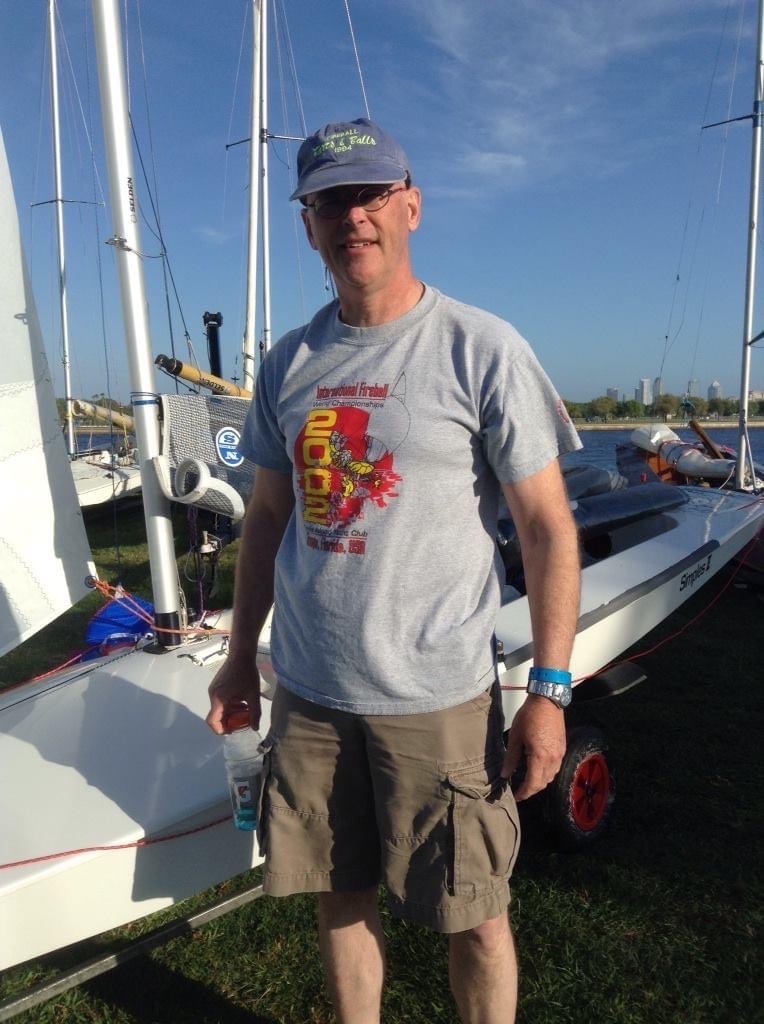 ---
Mr. Kelly's happy demeanor and sense of humour captivated those who knew him. "It was always a pleasure to have Peter crewing," says Pierre Carpentier, another member of Pointe-Claire Yacht Club's Fireball fleet. "He lightened the mood on any boat that he was on."
Others remember him as a prankster. Fellow sailor and friend Robert Levy recalls a rubber chicken. "When Peter was sailing with Tof Nicoll-Griffith, they had a rubber chicken that hung off the end of the boom," Mr. Levy said. "When the boom was out, the chicken would drag in the water. At one regatta, a couple of kids asked them why they had a rubber chicken. Peter said: 'You mean you don't have a chicken? How can you tell if the boat is heeling too much?' He strung them along for a while. It was very funny."
A gifted artist, Mr. Kelly was also known for drawing graphic designs on people's boats. Most of the time, the gesture was well received.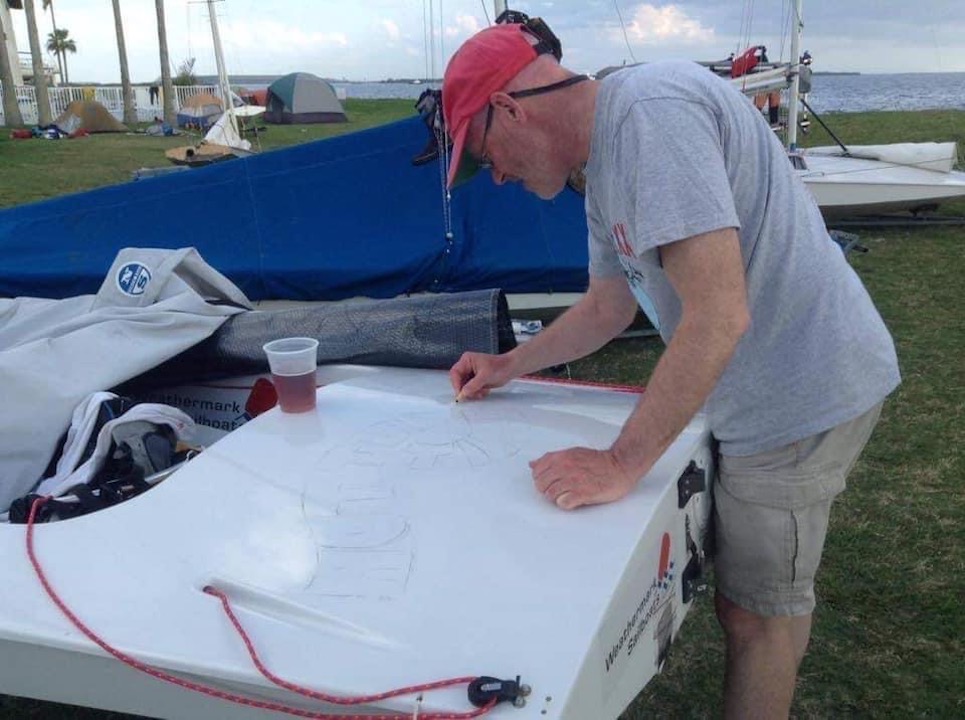 ---
Fellow Fireballer and friend Joe Jospe remembers Mr. Kelly as quick-witted. "We sailed together at the Fireball Worlds in Victoria in 2006," he said. "We were at the Royal Victoria Yacht Club, being shown around by a stuffy, pompous commodore wearing a navy blue blazer with epaulets. He pointed to a framed letter on the wall from Queen Elizabeth that conferred royal status on the club and said that not every club could have royal status. Peter put up his hand and cited several "royal" yacht clubs where he had sailed. The Royal Victoria was in Cadboro Bay. Peter asked if the criterion for royal status was to be in non-navigable waters. That ended the tour very quickly."
Mr. Jospe also recalled one of Mr. Kelly's standing jokes on the water: "He used to say that he didn't want to tack the boat to the right because he was (politically) left-of-centre."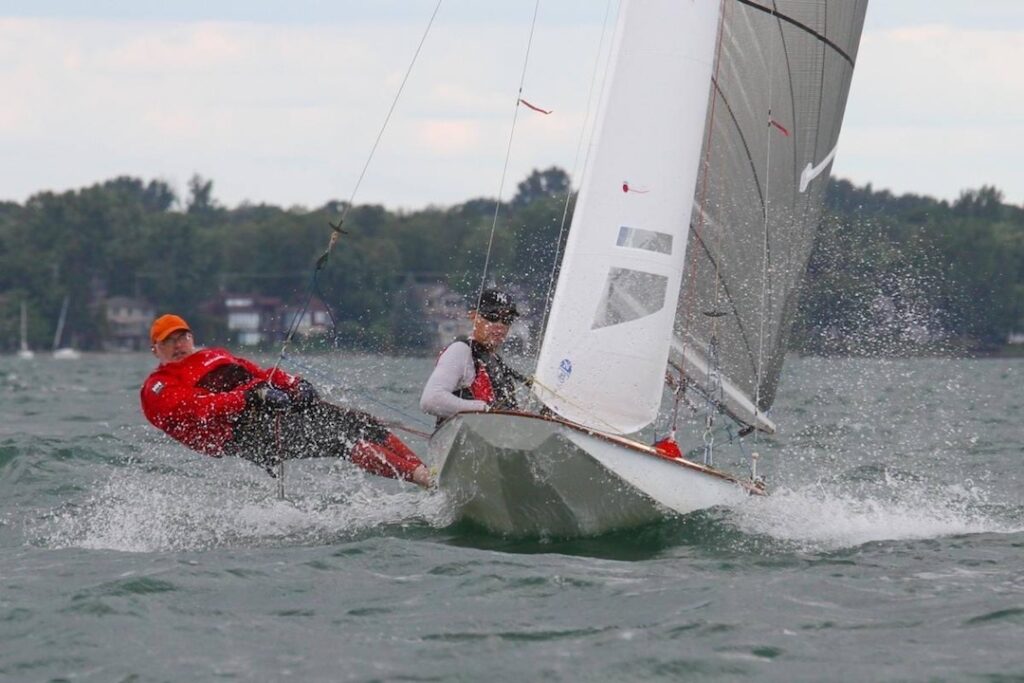 ---
The Screwball regatta is unique in its prize-giving methods, and Peter Kelly was also a comedic mover behind that tradition. While the top three contenders in the regatta receive trophies, all of the racers get little participants' prizes that Mr. Kelly would distribute in an amusing ceremony at the end of the event. "They were silly little dollar store prizes and Peter would give them out with a very funny narrative about each one," Mr. Jospe said. "No one was forgotten."
As a member of Pointe-Claire Yacht Club's executive committee, Mr. Kelly was tasked with overseeing the club's junior squadron. He questioned why the fleet of Optis—small boats designed to teach young children to sail—was not used for racing. "My dad said it didn't make sense to have the Opti fleet and not race the boats in the day camp," says Peter Kelly's son, William. "So he hired a coach and started an Opti race team. It attracted more kids to the yacht club. He was instrumental in creating Opti racing."
Mr. Kelly's younger son, John-Thomas, will participate in this year's Screwball for the first time. "It's nice to look back and see the things that my dad was involved in," he said.
William, who is currently working in Nunavut, is unable to sail this year, but has participated in many Screwball regattas. "I wouldn't have a sailing life if it weren't for my dad," he said. "He started me in the junior squadron when I was six. Everyone says he was a good sailor, but I know he was fun to sail with, too."
Mr. Levy concurs. "Peter was such a pleasure to sail with," he said. "No matter how stressful the sailing conditions were, he always had a smile on his face."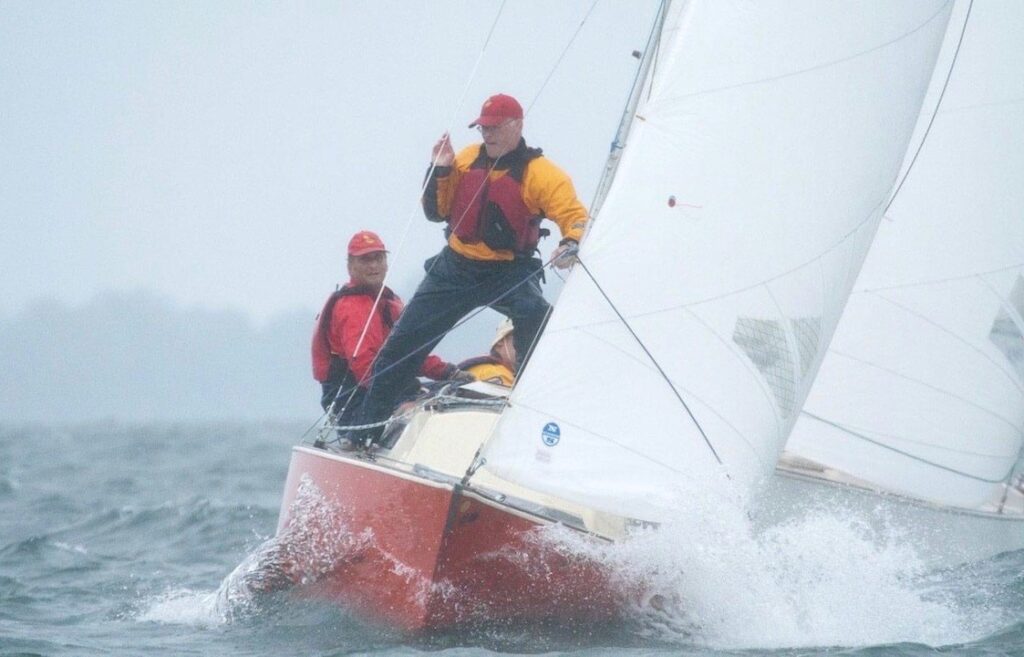 ---
While his friends reminisce about the merriment and fun that Peter Kelly brought to sailing, they also remember the beauty of his soul. "Peter didn't have a mean thought ever enter his head," Mr. Jospe said. "He was kind and caring."
And he'll be well remembered when the jaunty little boats that are built for speed head out of the PCYC harbour to sail in seven races this weekend.