This guide to the West Island's best toboggan hills will get your children off the sofa, into their snowsuits, and onto their toboggans and sleds.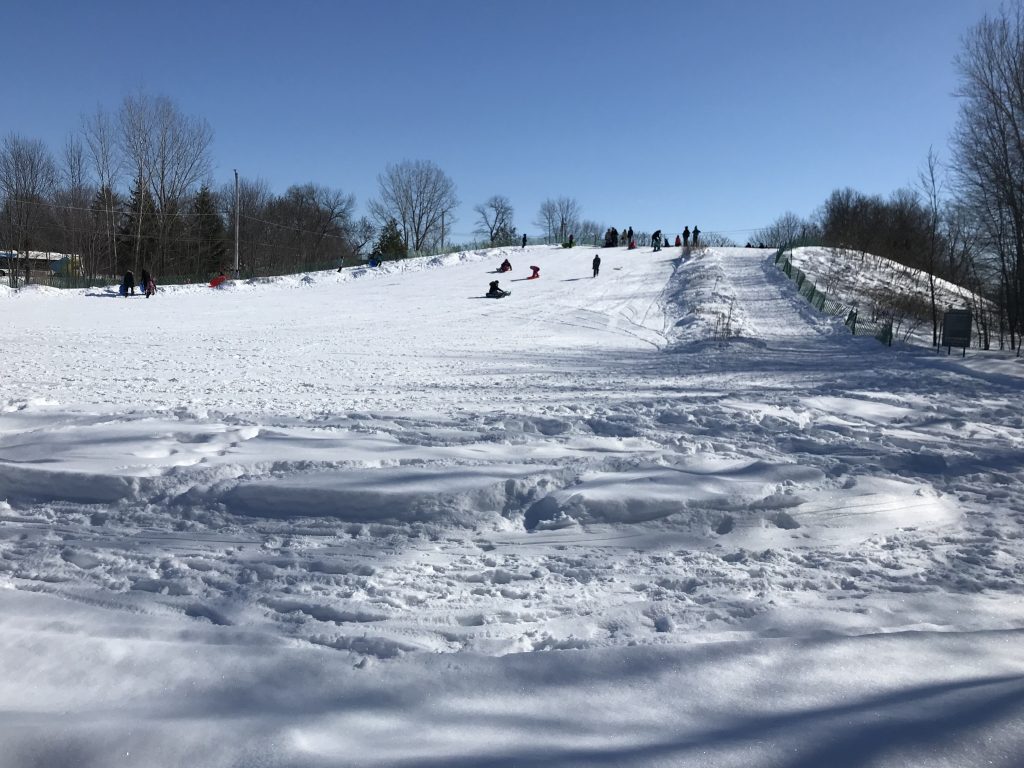 ---
Tobogganing is the perfect active antidote to the sedentariness of video games and television. The West Island is blessed with various locations where parents can toboggan with their children. Here's a toboggan-hill guide to get you and your children out into the fresh air this winter. Let it snow….
---
CAP-SAINT-JACQUES NATURE PARK
20099 Gouin Blvd. W., Pierrefonds.
> The sledding hill at Cap-St-Jacques Nature Park is near the chalet. The slope is long enough to interest older children. While sledding is free, there is a cost for parking.
---
CENTENNIAL PARK
2983 Lake Rd., Dollard des Ormeaux
> This is a wooded green space that features a manmade hill, created from the dredging of an artificial lake. It's steep enough to be of interest to older children. There's no entry fee. However, the parking lot is reserved for Dollard residents only.
---
DORVAL PEACE PARK ARBORETUM
1335 Lakeshore Rd., Dorval
> Between Dorval's library and its arena, this little manmade hill is an ideal spot for very young children to toboggan. It's small and unintimidating. It's also surrounded by the city's arboretum, so parents can commune with the trees while the little ones slide.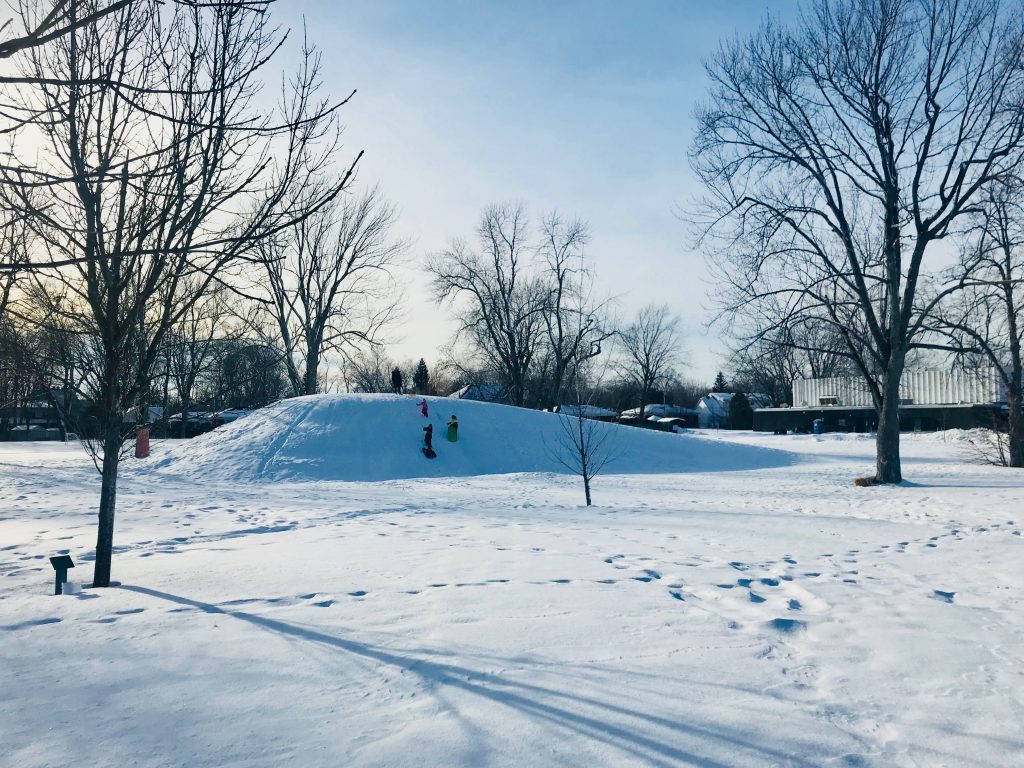 ---
MORGAN ARBORETUM
150 Chemin des Pins, Sainte-Anne-de-Bellevue
> While the Morgan Arboretum is a draw to hikers, snowshoe enthusiasts and cross-country skiers, it's also a welcoming spot for tobogganing. The Arboretum's hill, at the north end of the parking lot, adjacent to the conservation centre, features a gentle slope. Admission: $6 for adults and $3 for children.
---
LES FORESTIERS DE SAINT-LAZARE NATURE PARK
2800 Ch. Lotbinière, Saint-Lazare
> You can leave your toboggan at home and try snow-tubing at Les Forestiers. The cost of the snow tube is included in the entry fee to this well-maintained park, which is a winter wonderland for those who love the outdoors. There is no fee for residents of Saint-Lazare and Les Cèdres.
---
BEACONSFIELD GOLF CLUB
49 Golf Ave, Pointe-Claire
> This private club is open to the public during the winter for cross-country skiing, snowshoeing and tobogganing. The toboggan slope is a reminder that this land was a limestone quarry during the 19th century, which provided stone for the footings of the Victoria Bridge. The gradual slope—beloved by children of all ages—offers an opportunity for exercise during the climb back up.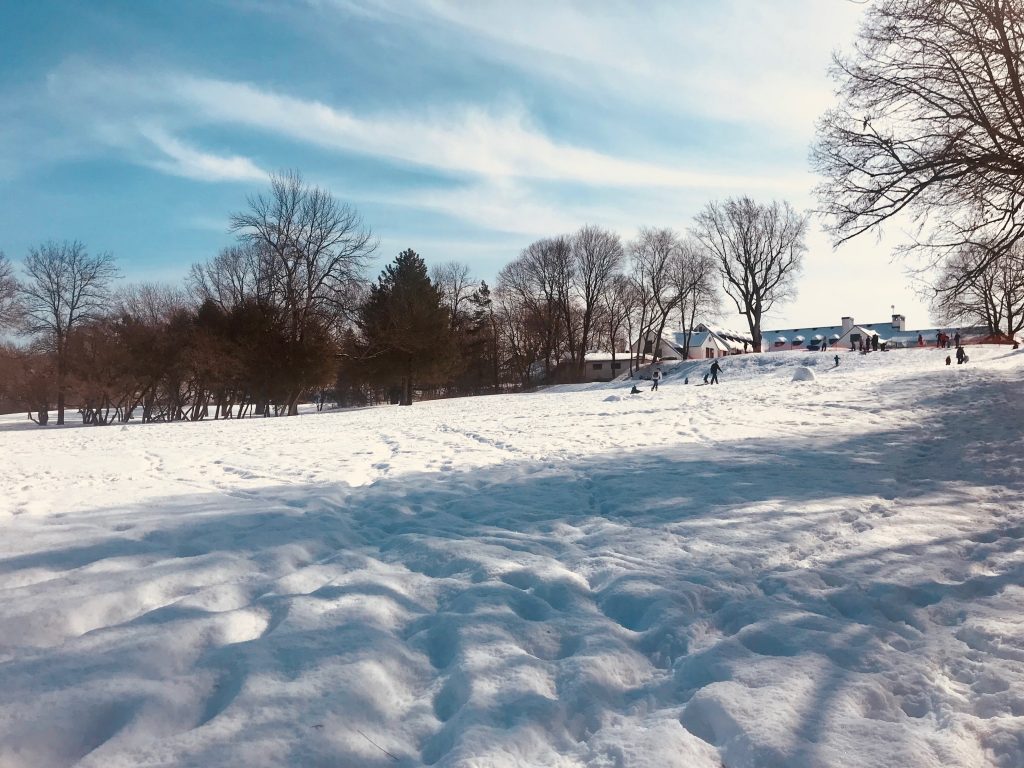 ---
SUNNYSIDE PARK
Belmont and Coolbreeze Avenues, Pointe Claire
> A gentle slope makes this an excellent venue for children of all ages. Sunnyside is accessible from Coolbreeze Avenue, Belmont Avenue and from the foot of Sunnyside St.
---
ALLAN'S HILL – BAIE D'URFE
> This hill, at the east end of Baie d'Urfé, is known to locals as a great place to learn how to ski. It's also an excellent tobogganing hill. A berm at the bottom of the slope prevents tobogganers from sliding into trees and underbrush. There is a parking lot at the base of the hill, just off Lakeshore Road.