A quarter million jobs are unfilled in Quebec during an unprecedented labour shortage, which was exacerbated by the COVID pandemic.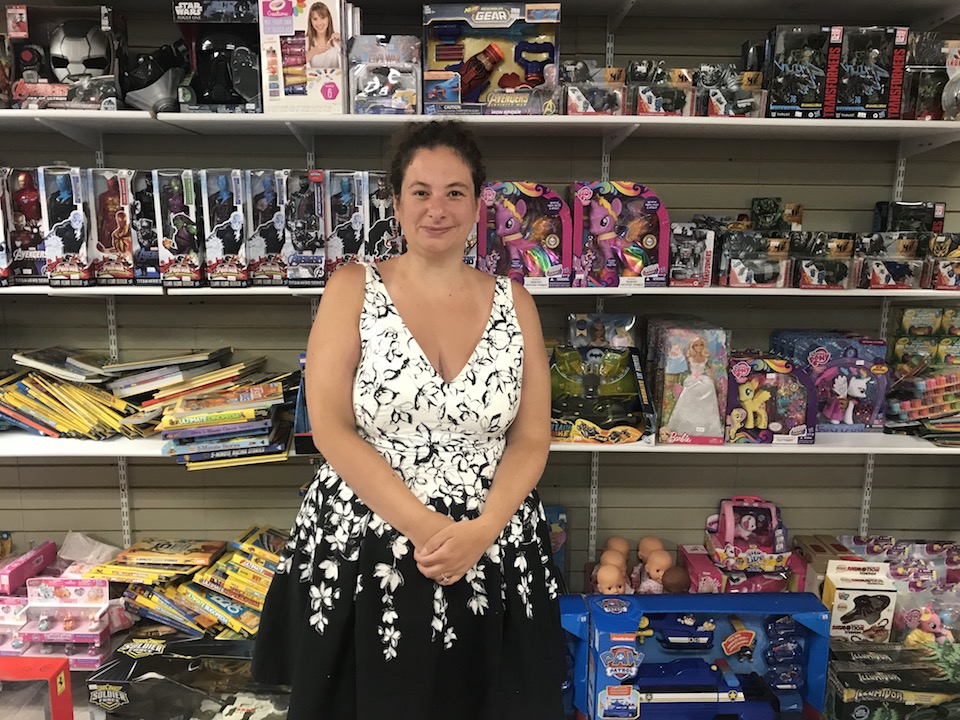 ---
It took three months for Véronique Fahmy to find an employee who could help her in her Pointe-Claire toy store.
"Finding help was a nightmare," says Ms. Fahmy, the owner of Ever After Toys in Plaza Pointe-Claire. "I run the store alone, but I wanted part-time help during the summer because my children were off school and I wanted to spend a month with them. I started looking for an employee in March. I was advertising on Kijiji and Craig's List but I couldn't find anyone. All the stores in the mall had help-wanted signs in their windows."
Ms. Fahmy was not alone. Business owners across the West Island continue to face the shortage of labour that is affecting companies nationwide. The Institut de la statistique du Québec reports that there were some 252,000 job vacancies in the province in the second quarter of 2022, up 31 per cent from the same period in 2021. Among the sectors hardest hit: the hotel and restaurant industry, transportation, health and social services, manufacturing, and retail, among others.
The shortage has been intensified in the past two years because of conditions created by the COVID pandemic, such as a decline in immigration. However, economists and demographers have been sounding the alarm for the past couple of decades, citing the mass exodus of baby boomers (that population pig in a python) from the labour market as one of several looming contributors.
"The labour market moved slowly during the 20th century. It was based on the old model of agriculture and manufacturing," says Moshe Lander, a professor of economics at Concordia University. "But underneath, what looked like an economy that was developing linearly was, in fact, more like a parabola. The change that began in the 1970s was so rapid that, by the late '90s with the Internet revolution, the economy had shifted in an entirely different direction, yet the education system continued in that linear fashion."
Prof. Lander describes the labour shortage as mismatched signaling. "There is a cradle-to-graduation mismatch," he says. "We need to ask, as a society, where the jobs will be in 10 years. If we're going to need nurses, then nursing education should be free."
"The pandemic drove workers out of the health-care sector," he said. "And think of what the pandemic did to the retail sector. Everyone in every job wants to feel as if they are making a contribution to society, achieving something. But retail workers are finding that they are increasingly being automated. And the food and beverage sector was stop-and-start during the pandemic."
He says some businesses have survived by reducing their hours of operation. This is being witnessed at restaurants throughout the West Island. Some have also shifted to a "take-out-only" model.
Recruiter Melanie Diotte, founder and owner of Eximius Personnel, says the labour shortages are the result of several factors. "It's not one specific thing," she says. "Employers are telling me they can't find workers. People want to work remotely but companies may have a culture of onsite work."
Workers in both retail and the food-and-hospitality sector were directly impacted when lockdowns shut their workplaces. Rather than await the return of their jobs, many moved into other positions, Ms. Diotte says. "Many became poly-workers, doing freelance work for multiple clients. Others became self-employed. It was the perfect time to make a change."
She says that the labour shortage is highlighting the need in some sectors for employers to raise wages to attract and retain workers. However, she adds, some employers are resisting that move, which exacerbates the shortage in their workplaces.
Prof. Lander says the shortages are forcing wages up. "However, wages are not sky-rocketing," he said, adding that the pandemic highlighted separate categories of workers. "White-collar workers were able to work from home," he said. "But if you work in the food and beverage sector, you have to be in the kitchen to prepare the food. The pandemic exposed those differences."
After a three-month search, Véronique Fahmy finally found a high school student to work in her toy store for a month. "It was one week before school ended," she said.
Her situation is a microcosm of a much bigger phenomenon. There are still a quarter million other Quebec jobs to be filled.