Sometimes, it takes a while before we feel comfortable after moving to a new home. Here's what to do to create instant comfort and coziness.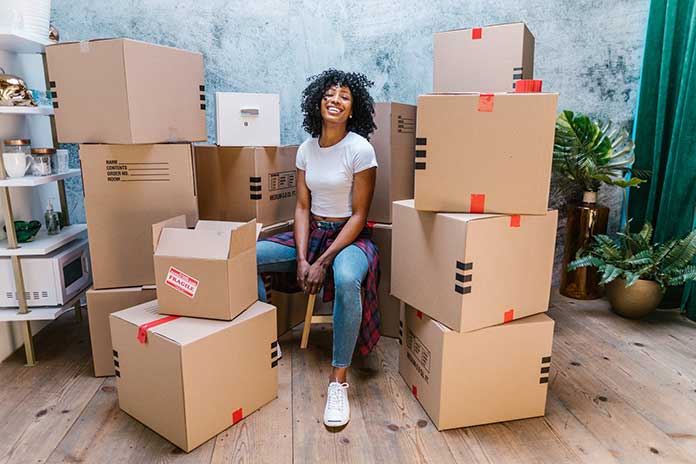 The moving truck has delivered your belongings and left you to sort things out. You want to feel comfortable in this new space. What can you do to make this house a home?
Designer/stager Gabrielle Grawey says there are several actions that will give you a sense of belonging in the new space. "The goal is to create an environment that appeals to all of your senses," she says. "You want to feel peace, joy and calmness, of leaving the world outside. The goal is to create a home where you can exhale. It's a reflection of who you are."
Start by surrounding yourself with "items that have meaning for you, that matter to you," Ms. Grawey advises. "This includes the books you read, the scents you love, the music you listen to, the foods you cook, items you like to touch, colours you like to see, things that represent the cultures you've experienced through your travels."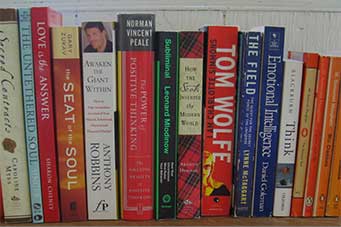 To create "instant home" after moving into a new place, Ms. Grawey, owner of Gabrielle Grawey Design, recommends the following:
Paint the place. "The colours in a home should have meaning for you," she says. "They should make you feel warm." Muted and neutral colours confer a sense of serenity.
Furnish gradually. "Are you buying new furniture for this home? If so, what do you want to create?" she says. "If you shop for furniture and you don't love what you see, don't buy. Wait for the right pieces to come along. Never shop just to fill a room."
Create a sanctuary for sleep. "We spend a third of our lives sleeping, so it's really important that you make your bed a priority," Ms. Grawey says. "Buy the best mattress and the best bed linens you can afford. I like bamboo sheets because they allow for excellent heat distribution and they have a wicking effect. Pure organic cotton also has a luxurious texture. Pima cotton is one of my favourites."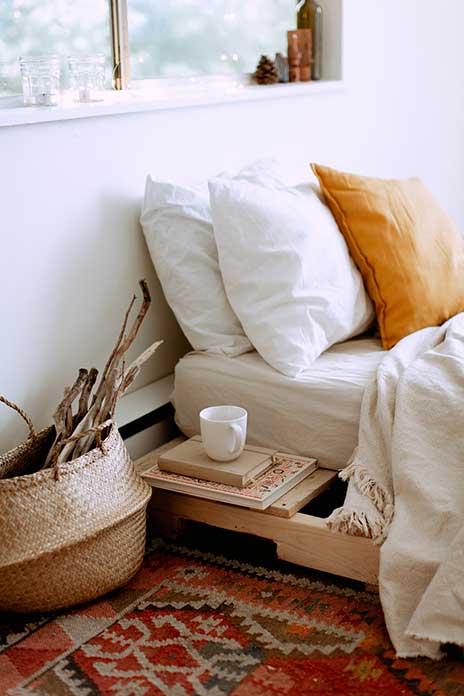 Make the bathroom a spa. Keep the colour scheme light in the bathroom, and adorn the space with plush bath mats and towels.
Use scented candles. Fragrance is an important element to create a sense of coziness. "I have scented candles throughout my house," Ms. Grawey says.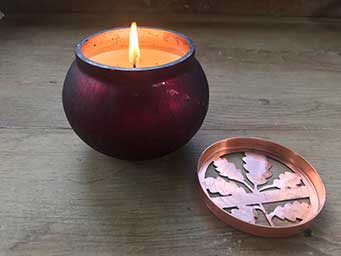 Simplify the kitchen. Everything should be easily accessible in the kitchen. A space that is easy to navigate will feel homier than one that is cluttered, she says. "You should have only what you need. We've been programmed to consume. You need a toaster, for instance, but do you also need a toaster oven?"If you have dishes reserved for holidays and special occasions, consider using them daily. "Every day is a special day," she says. "Spend your money on tableware that you'll use and love every day. Your everyday dishes are the good dishes."
Play music. Playing music you love creates the vibe you want. "Music evokes an energy for the people who live in a house," the designer says. "It inspires feelings and we infuse those feelings into the home."
Lighten up. Lighting can create an atmosphere that transforms a house into a home. "I like floor lamps that project the light upward so you have no direct light on you," Ms. Grawey says. A more intense form of task lighting is appropriate in kitchens and bathrooms. However, all other rooms should have gentle mood lighting. "And light fixtures should be pieces of art."
Get plants. "Plants create a connection with nature," she says. "There's a major energy that comes from live plants."