The Pointe Claire Curling Club is celebrating its 100th birthday this year. Here's a peek at what makes it special and why curling's a hot sport.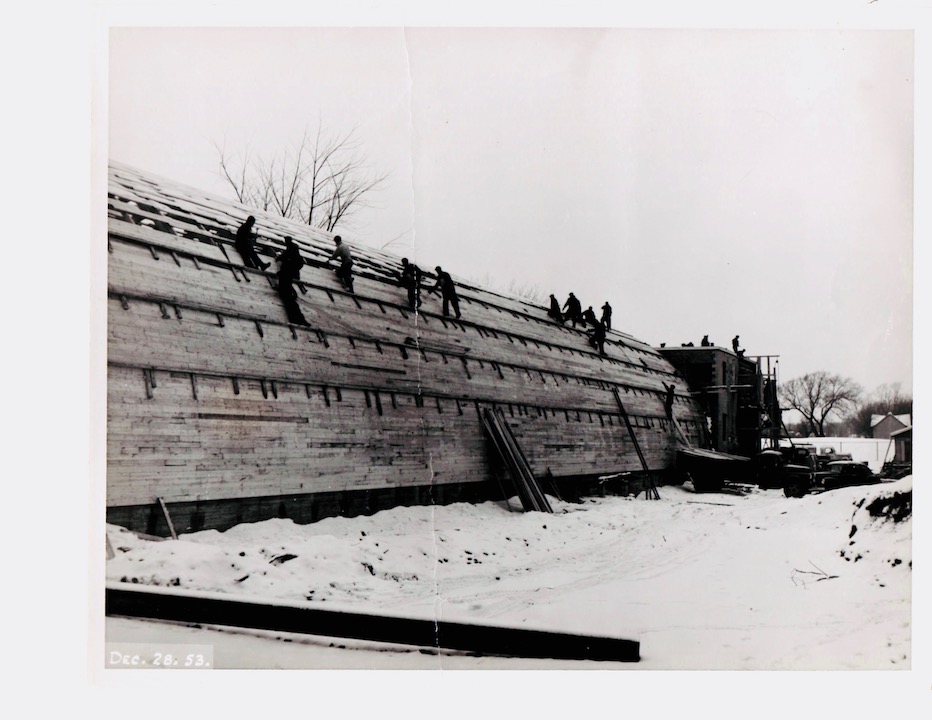 ---
We will dispense, at the outset of this story, with those corny quips about clean sweeps and throwing stones. You've no doubt heard them all. This is a story about a sport that—despite being played on ice all winter—is really hot in Canada. Most important, it's a story about a venerable West Island institution that has made it to a triple-digit age, which is no small feat.
The Pointe Claire Curling Club is 100 years old, and its members are commemorating their centennial with various special activities, culminating in a gala dinner/dance at the end of 2022. "The pandemic slowed us down a bit, but our celebrations are ongoing," says Patricia Brown, chair of the club's anniversary planning committee. "The centennial will feature a major invitational bonspiel next November."
The story of PCCC starts in the autumn of 1921, when a group of men who had been curling on Lake St. Louis since 1918, met at the former Cedar Park School to create the Pointe Claire Curling Club. A year later, a group of women—many of them wives of the founders—met to create their own club. For almost a century, the two separate entities co-existed under the same roof until they were united as a single club in 2010.
Curling had been imported from Scotland by immigrants who were instrumental in building Montreal during the 19th century. The Royal Montreal Curling Club (still thriving) was founded in 1807, followed by the Montreal Thistle Curling Club (now defunct) in 1843. While its origins were in Scotland, curling found fertile ground in Canada. "There are more curling clubs in Canada than in any other country," Ms. Brown says. One of the appeals of the sport, she adds, is that it can be practised from childhood through old age.
She and her husband, Alex Simard, took up curling in 2008 at the invitation of friends. "You can learn to curl well fast enough that you feel you're contributing," she says. "A lot of couples start by joining the mixed league because it's a little less competitive. That's a good entry level."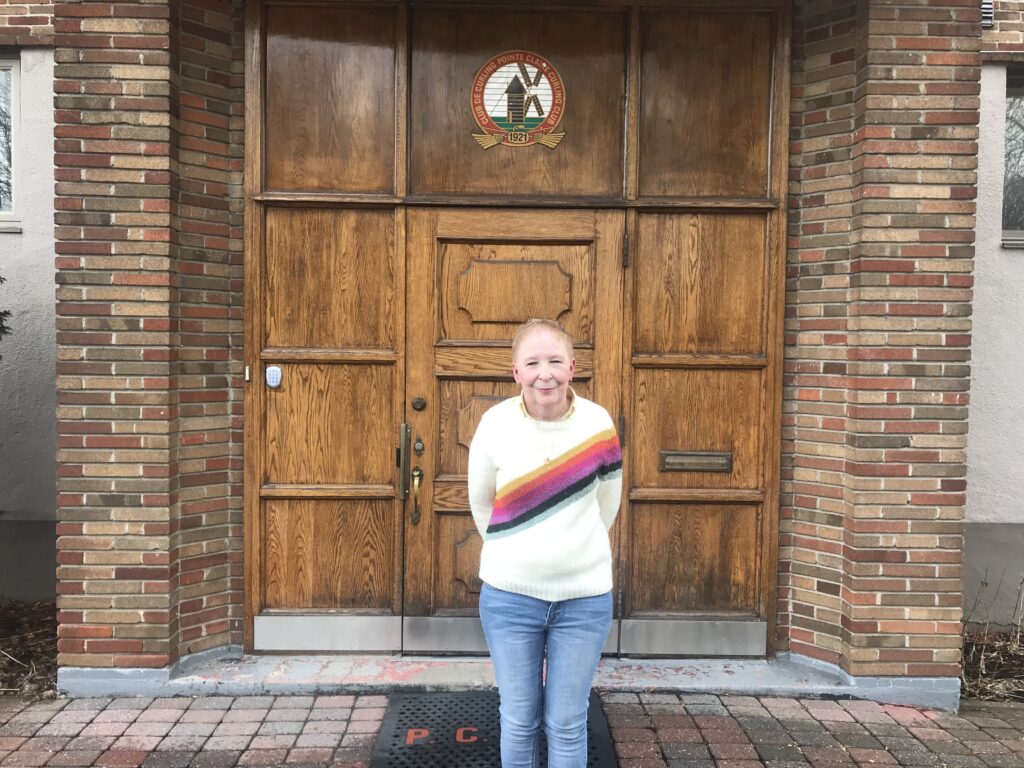 Inter-club matches keep the sport competitive. PCCC is a member of Curling Montréal District One, which comprises 16 clubs from Hudson to Boucherville.
There are currently 350 members, ensuring that the shed is fully used throughout the season, which runs from October through April. And despite the pandemic, "we gained 35 new members in the autumn of 2021," Ms. Brown says, adding that the winter Olympics always stimulates fresh interest in curling.
Pointe Claire Curling Club has a junior program that teaches children and youths, a Day Ladies branch that dates to 1922, the Mixed League, comprising men and women, and the Senate, composed of retired men and women who curl in any of three afternoon leagues. Games begin at 9 a.m. daily in the shed. The ice surface, called "sheets", accommodates three games at a time. The last players finish the day at 11 p.m., when ice maintenance takes over.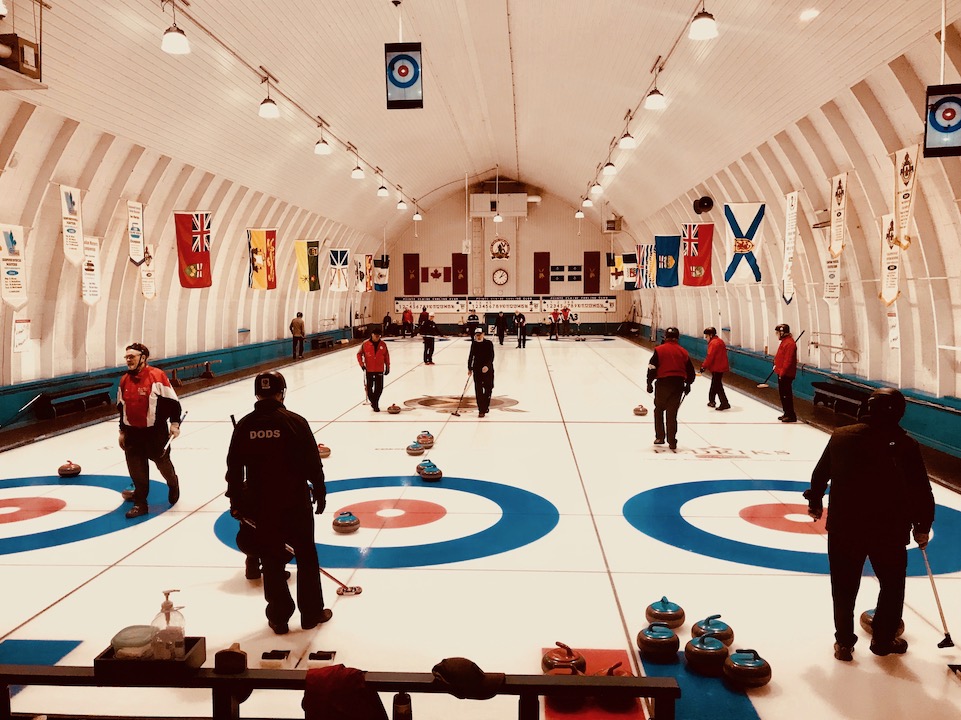 ---
The club's first shed was built in 1922 at the corner of Cartier Ave. and Lakeshore Road, on land leased from the Grand Trunk Railway. The current structure, with its distinctive vaulted shape was constructed in 1953 at the corner of Lanthier and Cartier Avenues, on land purchased from the adjacent Beaconsfield Golf Club.
Because curling is a sport that spans age groups, many PCCC members stay on for years. Ron O'Shaughnessy, for instance, joined the club 50 years ago. He recalls that in the 1970s, there was a waiting list for people who wanted to join. "By the '90s, we were concerned about maintaining our members," he says. "But in the past 10 to 15 years, we've seen an upswing in members, and we now have a full house."
The oldest members, Mr. O'Shaughnessy says, are "close to 90 years old. As long as they can walk with stability, they can curl. Some older members—those with less mobility or who are dealing with knee or back injuries, switch to delivering their rocks with a stick."
Activities transcend curling; there is camaraderie and a rich social scene. "We're known for our parties," Ms. Brown says. "Curling is a very social sport. After a game, the winning team buys the losing team a drink. There's a tremendous sense of community here."
It has been ever thus for the past 100 years and probably will be for the next century, too.