Several West Island women have created a thriving, local cottage industry, producing handcrafted soaps that answer the current demand for chemical-free, homemade skin-care products.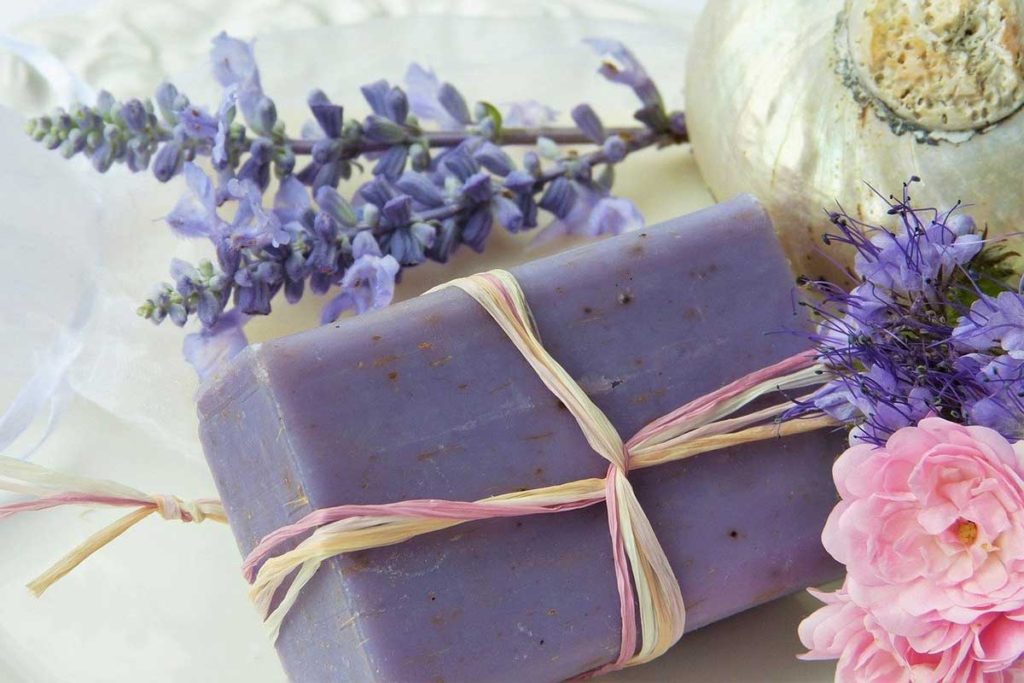 Bath soap may be one of life's necessities. But at its best, it can also be a delightful indulgence, an affordable luxury. If you're an aficionado of handcrafted soap—the kind made with high-quality ingredients and lush scents—you'll want to take note of the four local companies that are producing it. Several women have created a cottage industry in the West Island around bath soap, and their products are well worth the trip to the retailers and artisan markets that sell them.
---
Bubbles and Beauty
This Pointe-Claire-based venture was launched three years ago by a mother-and-daughter team. Mireille Charland and her daughter, Stephanie, were seeking a business they could create together.
Ms. Charland had retired from running a home daycare for 21 years. Her daughter, a hairdresser, had already experimented with creating cleaning products, made with essential oils. "Stephanie was making shampoo bars and conditioners that we were using," Ms. Charland says. "Then she started making body lotions and lip balms."
They learned how to make soap, using such ingredients as olive oil, coconut oil, castor oil, kaolin clay, shea butter and goat's milk powder. "I obsessively watched videos about it," Ms. Charland says. "At first, it seemed overwhelming. It's not easy, but it is doable."
The soaps are richly fragrant. "We use essential oils and fragrance oils. It's all about the smell," Ms. Charland says. "Our soaps are known for their scents and colours. Everything is made in small batches and the soap is cured for four weeks."
Notable soaps: Lovespell (floral and fruity), lavender, Spa Bar (spearmint, eucalyptus and lemon), and Detox (activated charcoal, cucumber and mint). And the Christmas special—Candy Cane—is almost edible.
Where they're sold: Online at www.bubblesandbeauty.ca; Papillon Foods (Plaza Pointe Claire, 313 St-Jean Blvd., Pointe-Claire); Java Kap (4583 St-Charles Blvd., Pierrefonds).
---
Aloasis Soapery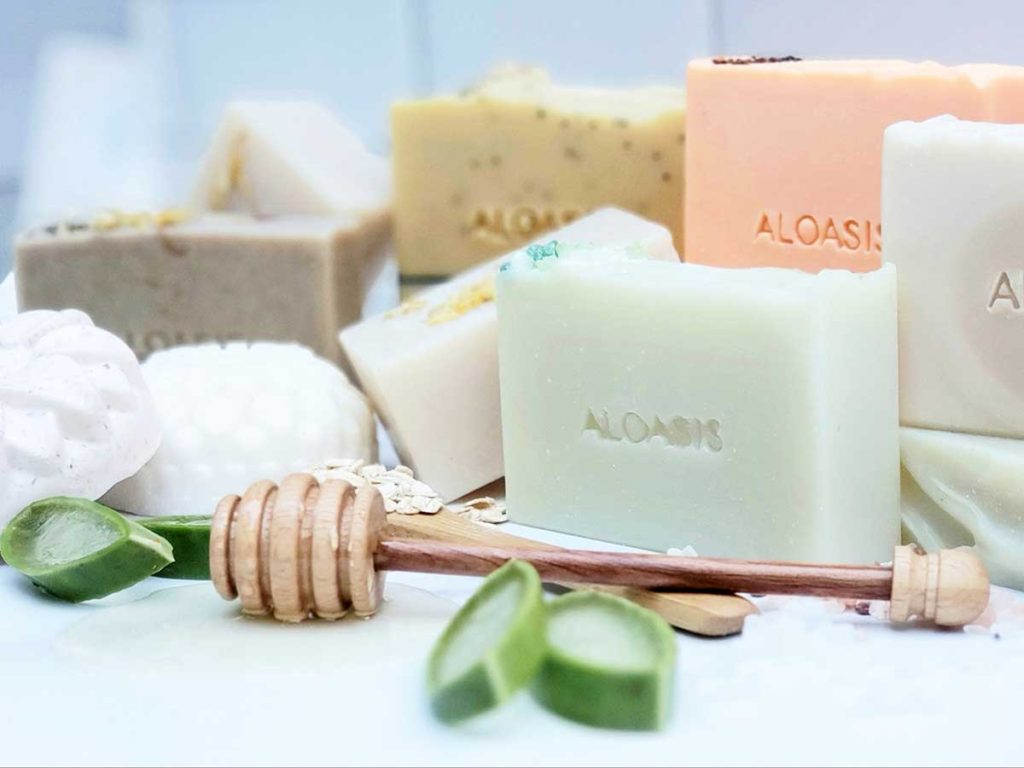 Aloasis Soapery founder Kelly Cartwright named her company after a key ingredient that she puts into every bar of soap: aloe. "Aloe is gentle on the skin and lends a silky-smooth
quality to the soap," says the Beaconsfield resident who has been crafting hand-made soap for five years and selling it online for the past three.
"I've always loved homemade soaps," Ms. Cartwright says. "There's something about having a product that you know is made with love. It's the bath-and-body version of going to a restaurant where a chef makes you a beautiful meal, or when someone bakes you a birthday cake."
Ms. Cartwright is conversant with the chemistry involved in crafting artisanal soaps. "Unlike commercials soaps, which are detergents, true soaps are salt versions of the natural oils that go into making them. For example, the chemical name for pure olive-oil soap is 'sodium olivate.' We usually add a bit of extra oils to the soap for moisturizing. I formulate my soaps to be long-lasting and to create a rich, luxuriant lather."
In addition to oils, other components can include such liquids as wine, beer, coffee, banana purée, and goat's milk. "In soap-making, there's a lot of room to be creative," she says. That can include using food ingredients such as carrot juice as a colourant.
As the mother of a child who has nut allergies, Ms. Cartwright is mindful of allergies when she creates soaps. "That's why I don't use almond oil or other nut oils," she says. "One of my gentlest soaps is made with simple ingredients—honey and oatmeal—and it smells like an oatmeal cookie. I can use natural ingredients to add scent for people who don't tolerate fragrance."
Aloasis grew so quickly that Ms. Cartwright created a dedicated studio in her home, which she operates to Health Canada standards. As much as possible, she sources ingredients that are locally produced, organic and fair trade. And she uses scents that span the gamut from unisex to floral to citrus. "I like scents that cross categories," Ms. Cartwright says.
Notable soaps: Lemon Sunshine (a bestseller); Beach Day (smells like sunscreen with notes of pineapple); Coffee Shop (exfoliating, contains real coffee); Cool Cucumber and Aloe (made with cucumber and aloe juices); Mango & Coconut Cream (the most moisturizing bar); Lemon Poppyseed; and Red Cedarwood Beer Soap.
Where they're sold: Online at www.aloasis.ca and at Atelier Overbury Arts (543 Lakeshore Rd., Dorval).
---
Clearly Pür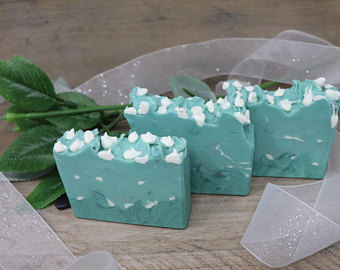 Created two years ago by Tracey Roseborough, Clearly Pür evolved from the founder's extensive world travels during her career as an executive with banks and business schools in the U.S. and Britain. "After working and living abroad (Hong Kong and Europe), I was ready for a quieter, more sustainable life at home," Ms. Roseborough says. "When I was travelling for business, I used to go to spas in Bali and Thailand. We don't have that kind of spa culture here, but I acquired a spa mindset."
She researched the possibility of importing spa products "and I got some, but they weren't different or unusual enough," she says. "My goal is to create affordable spa experiences at home."
Another impetus to creating handmade soaps was the plethora of commercial products that contain chemicals and are ubiquitously sold in Canada. "They're actually detergent," Ms. Roseborough says. "We're polluting ourselves every day with the products we use on our skin."
Instead of importing products, she learned how to make bath soap, using high-end organic ingredients and producing it in small batches at home in Dollard des Ormeaux. She began selling it online and in person to appreciative customers at Ottawa's Byward Market.
The soaps are delightfully scented and are categorized into several categories, including florals, fruits, sweet and woodsy. There are dozens of varieties.
Ms. Roseborough says her home-based business has taken over 1,500 square feet of her home, so there are plans to move the company into a manufacturing facility.
Notable soaps: Piña Colada, Fruity Sangria, Mojito, and Black Raspberry Margarita (like the drinks), Tahitian Vanilla, Pumpkin Spice Latte, Maple Fudge (spicy and food-like), Guinness Birch (contains Guinness beer), Sun & Sand (like a beach), Assault (an anti-fungal, antibacterial gym soap), Lilac, Jasmine, and Lavender.
Where they're sold: Online at www.clearlypur.com.
---
Tannahill Handcrafted Soap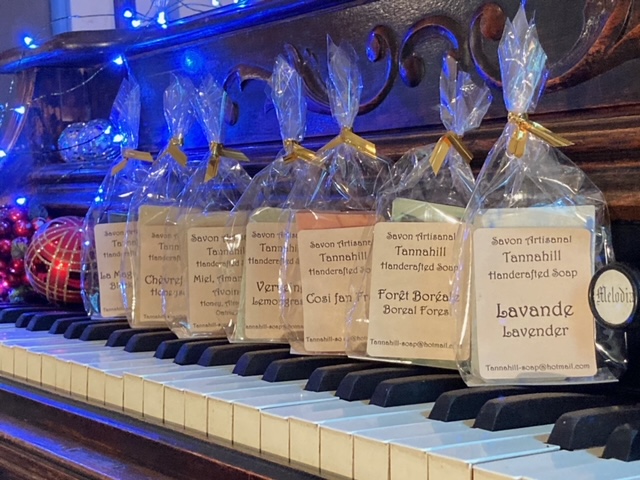 The creation of Tannahill Handcrafted Soap dates to 1993 when Sharon Rutherford, a teacher at John Abbott College, was studying toward a master's degree at McGill University. She met a man from Zimbabwe, who was doing post-graduate work. He inspired Ms. Rutherford and several of her friends to create a charity that would sponsor the education of children in Zimbabwe.
To finance it, Ms. Rutherford learned soap-making, and began creating her handmade products in her kitchen. "The charity dissolved in 2006 because of anticipated problems securing the safe delivery of funds," she says.
However, Ms. Rutherford continued to create her delightful confections that include Orange and Patchouli, Honeysuckle, Boreal Forest, Lily of the Valley, and Sex, Drugs & Rock and Roll among many others.
She has faithful customers who love the scent combinations. "One man contacted me to order 20 bars of Sex, Drugs & Rock and Roll (yes, it contains patchouli)," she says. "I had only two bars of it left and it was January. I don't make soap during the winter months. So he pre-ordered 40 bars for when I resumed production. I put them in a bag in my back porch and he came by and left the money there. We never did meet."
But many West Island soap aficionados flock to the Marché Ste-Anne, where the soap is sold.
Notable soaps: Honeysuckle, Barbados, Montréalaise, Greenwich Village, and the aforementioned Sex, Drugs, & Rock and Roll.
Where they're sold: Marché Sainte-Anne (corner Sainte-Anne and Saint-Pierre Sts., Sainte-Anne-de-Bellevue during the summer; St. George's Church during the winter); Twigs Café (85 Sainte-Anne St., Sainte-Anne-de-Bellevue); Pointe-Claire Artisan Fair at Stewart Hall every November.