Planning to paint your own home? You're joining other homeowners who prefer DIY to outsourcing the work. Here's some expert advice on how to paint.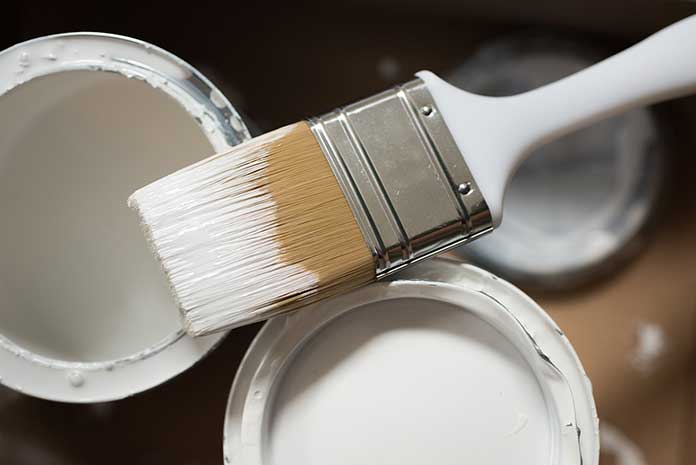 Many homeowners outsource their household chores: cleaning, grass-cutting, window-washing. After all, we have busy lives and never enough leisure time. However, many of us, it seems, are painting our homes instead of hiring painters, says Stan Rutkauskas.
He should know. As the owner of The Hub in Beaconsfield for the past 30 years, and its sister store, The Hub DDO in Dollard des Ormeaux, Stan is an expert on all things paint-related. In addition to hardware and wallpapers, the stores specialize in Benjamin Moore paints. Stan—known to his customers as Mr. Hub—is the go-to guy for all questions about paint and painting.
"About 65 per cent of our customers paint their own homes," he says, adding that even those who hire professional painters often buy the paint themselves.
Stan attributes the current DIY painting trend to the hot real estate market. Because first-time homebuyers are paying top dollar for properties, he says, they're taking on home-improvement tasks as a cost-saving. And he has some advice for anyone who wants to paint like the pros: don't do it if you're short of time. "I tell people that if you don't have time to paint, hire someone," he says. "If you have children and you wait until they go to bed to paint, that's not ideal."
But if you do have time and want to do the job well, start by assessing the surface of your home's walls. "Are they painted with oil or latex paint?" Stan says. "If the surface is shiny, you'll need to sand it a bit and wash it with TSP (trisodium phosphate)." Then use an oil-based primer.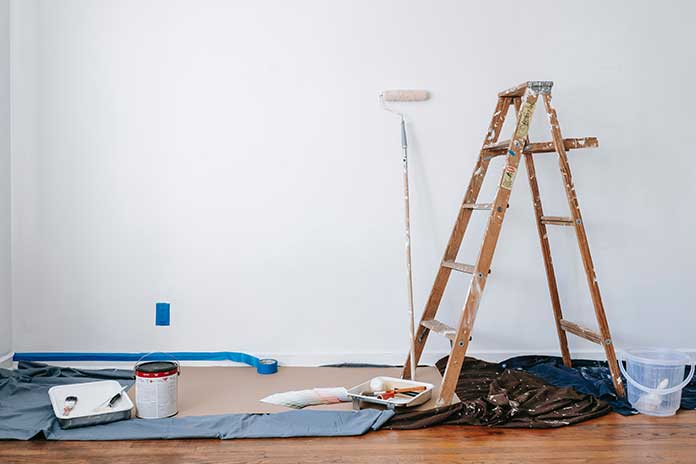 While oil-based primers are available for residential use, oil-based paint—known as alkyd—is no longer manufactured for consumers because it's environmentally damaging, he says. "Alkyd paint exists commercially but not for homes."
If you've bought a house that was inhabited by a smoker, you'll need to thoroughly wash the painted surfaces. "Cigarette smoke is absorbed by paint, so you'll need to use a strong cleaner," Stan says. "Then paint the surfaces with an oil-based primer, which will act as a vapour barrier."
Choose a finish for the level of gloss or opacity you want. "Flat" finishes do not reflect light, so can mask imperfections (use on ceilings). Eggshell finishes are slightly glossier (good for bedrooms and living rooms). Pearl finishes are glossier still (best in mudrooms and vestibules). Pearl semi-gloss and high-gloss paints are used on woodwork and in kitchens and bathrooms.
Painter's tape is essential to safeguard baseboards and moldings around windows and doors. Stan favours the Frog Tape brand. "It's more expensive but it's worth it," he says. "Paint that touches it congeals instead of seeping underneath." The result: a smooth line between painted surfaces and woodwork.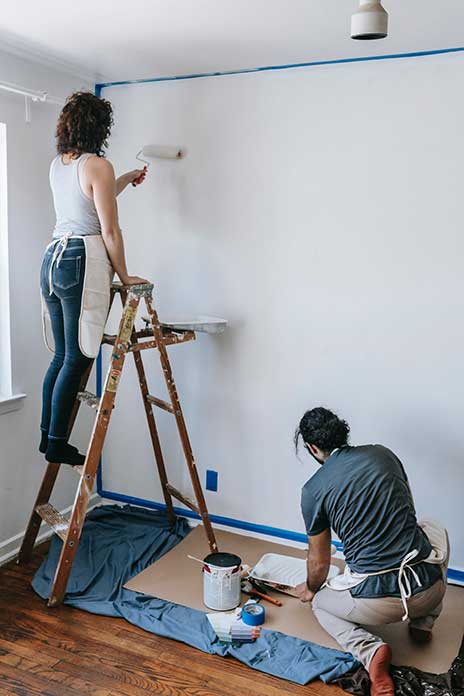 The cost of a DIY paint job is between $300 and $325 per room, a price that includes paint and accessories, he says. Hiring a professional painter will add between $500 and $600 in labour costs.
Here's Stan's advice for DIY painters:
Before starting, repair cracks and holes with plaster filler.
Protect floors with drop cloths.
Paint the ceilings before doing the walls.
Ensure that you can dedicate the requisite amount of time to the job. "Painting should never be rushed," he says. "And if you're a nervous type, hire a professional painter."
Use white for the ceilings. "There are bluish whites and yellowish whites," Stan says. "Get advice on which white is best with the colours you're using on your walls. Our qualified designers walk people through the process. Ceilings are mainly painted white, but we've recently been seeing darker ceilings becoming popular as well."
Remove painter's tape shortly after the paint dries.
Use an angled brush for the line where walls and ceilings meet.
Stan says that young homeowners who have not been mentored in painting techniques by older relatives can learn the rudiments through online videos.
"But if you decide that you really don't have the time to do a good paint job and want to hire a professional, you should check the person's credentials," he says. "Get referrals from a painter's previous clients, and if you can, go and see the job that was done. We can also refer our customers to painters and contractors for various jobs. Go to a paint store where you feel comfortable; you can get plenty of advice there."