The month of May brings some major astrological shifts that will be felt throughout the human collective. Here is what the movement of the planets portends.
BY SUZANA DA COSTA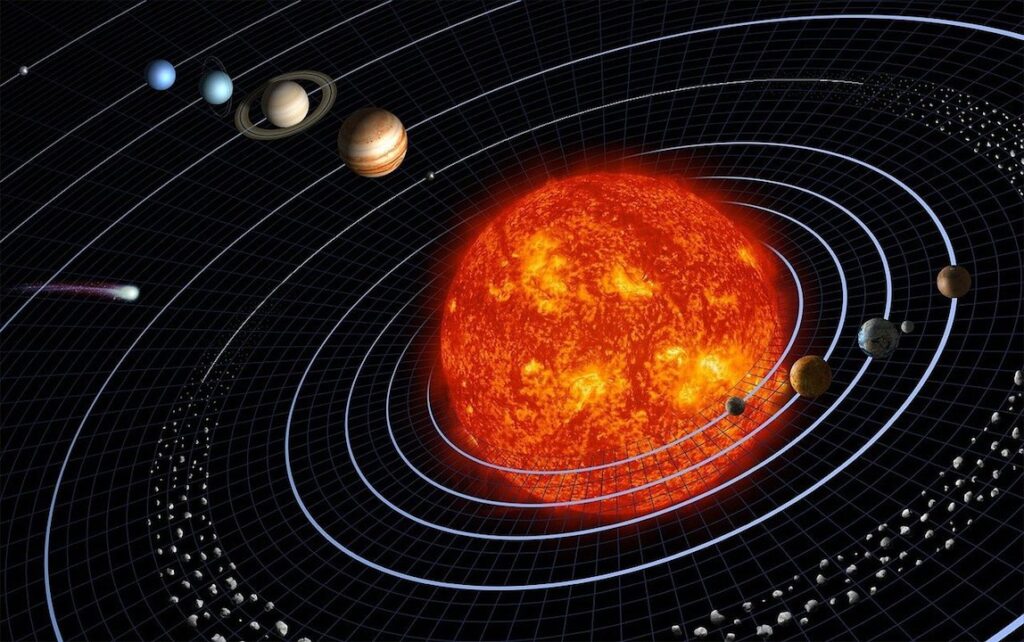 This month's eclipses provide us with an activation of major shifts in the astrological landscape, ushering in a new direction for society. Eclipses are portals that can resolve something that prevents us from moving forward. The events they bring may initially feel scary because they require us to shift out of our status quo. However, despite the challenge, they also provide experiences that enable us to grow and contribute to the human collective. If an eclipse brings a struggle, we can view it as stimulating personal growth to serve our destiny and create conditions that help our innate gifts to thrive.
Generally, lunar eclipses signal endings while solar eclipses spawn new beginnings. This month's eclipses emphasize that we're not in a time of security and predictability. Our focus is best directed at embracing liberation, experimentation and creativity.
Eclipses also give us an acclimation period to align with the page that the universe is turning. So look for the eclipse to bring a window of opportunity within six months (before or after it occurs). Events this month are likely to happen suddenly; they will probably introduce new themes or focus of attention for society. The influence of Jupiter leaving Pisces and moving into Aries will bring more clarity and less hesitation. The mist is clearing from the path ahead and we will have the energy, courage and desire to pursue freedom and autonomy.
May also brings another Mercury retrograde phase, and this one is shaping up to deliver a classic retrograde experience. Think lost mail, missed phone calls, garbled text messages, but also misunderstandings in the realm of anything ruled by Mercury (commerce, travel, communications, neighbours and friends).
Be patient and remember that someone, somewhere is probably missing a detail or two … and it might be you. Deliberately hold your tongue and try to detach from what you think is "right" or "should be;" words spoken in haste can quickly escalate. Focus instead on restraining your impulse to bicker or argue and give glitches time to work themselves out. If there is a major reversal in communication or plans, direct the energy of Mercury to go within. Journal, write a poem or a silly song to help rewire your perception of life. Do not send email or texts in reaction mode this month and do enable your email setting to "cancel send."
This month, don't try to maintain the way things stand. Rather, be flexible, commit to change, and consider investing less energy in anything straining your capacity. Be willing to turn your gaze toward a farther horizon and know that events this month are setting the stage for a new chapter. Practice creative problem-solving and seek solutions that support a strong foundation that's resistant to shock and reversal.
Astrological Calendar
April 30: Partial Solar Eclipse—10 degrees Taurus
May 2: Venus enters Aries
May 10: Jupiter enters Aries
May 10: Mercury retrograde—4 degrees Gemini
May 16: Total Lunar Eclipse—25 degrees Scorpio
May 20: Sun enters Gemini
May 22: Mercury retrograde moves back into Taurus
May 24: Mars enters Aries
May 28: Venus enters Taurus
May 30: New moon—9 degrees Gemini
---
Read about the Taurus season here.
Read your May horoscope here.
---
Suzana Da Costa is a counselling astrologer and homeopath. She has been a holistic health practitioner since 2016 and is a mentor for diploma program students at the Montreal Institute of Classical Homeopathy. She's passionate about helping people step out of old patterns of behaviour and discover how to align with the larger energy patterns that move us. She can be reached at suzana@heartstarhealing.com.